Oh, happy day! The time has arrived for RuPaul's Drag Race S8, WOOT! First up, I will let you all know that TTM and I will be sharing recap duties for RPDR, mostly because we are both SUPER-FANS and we want to share the lub. This means you will see differences in opinions and writing styles over the next few weeks, deal with it, huntys!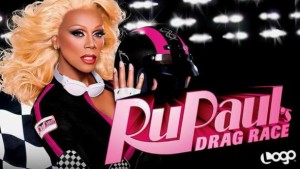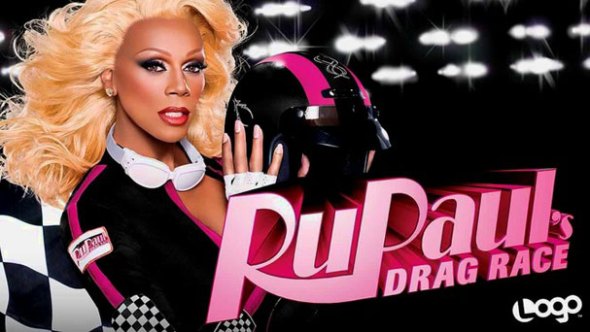 This opening montage is giving me so many feels, I have HIGH expectations for this season after a pretty lame S7, with the exception of Ginger Minj and Miss Fame, those queens sucked, they were a vapid wasteland of vacuousness. NEXT!
We get to see so many great memories: Shangela popping out of a box screaming "HALLAYLOO,LADIES", Latrice Royale (TTM's fave) in all her glory as a prison guard and the infamous Phi Phi O'Hara telling Sharon Needles to "go back to Party City where you belong". Season 8 queens, I am counting on you to BRING IT!
Let's meet the queens, first up is Naomi Smalls who has LEGS to heaven, honey! She is obsessed with 90's supermodels, because, of course, she is. She be beautiful but does she have nerve AND talent? We shall see...
Cynthia Lee Fontaine is in the house and she wants to know if we 'wanna see my cuckoo?' Ahhh, maybe not right this minute but give me a couple of episodes, m'kay? She's trying for the Latino Lucille Ball style realness but I can't get a read on how good at this she actually is.
Next in is one of my faves, Dax Exclamation Point who is UNTOLD! Self-proclaimed Queen of the Nerds, Dax is seriously into cosplay and has copped some flack in the drag community for that. She takes inspiration from comic books and science fiction rather than pop stars and I, for one, think this is inventive and fresh. Drag is nothing but dress ups after all, right? Only thing I am not loving is the info that she is Violet Chachki's drag mother, I'm gonna spare judgement, for now, I know my Momma isn't always proud of the things I do...
The fish is served up next with Naysha Lopez who strikes me as vain, vain, vain and not too talented. She's pretty but nothing out of the ordinary, she's the filler in the group for sure. Naysha has deep love for Cynthia, "you don't really ever understand what she is saying but I love her."
Acid Betty appears like some sort of 1990's fever dream, she is another of my early faves as she has no fucks to give and has a wild style all her own. She is going to ruffle some feathers this season and, I think, there are a few other NYC queens that may know each other and form a bit of a gang. "I'm a drug trip without the drugs!"
Next in is Robbie Turner who is mouthy as fark but gorgeous in that old school Hollywood way, not as polished a Violet Chachki, but with a shit load more personality. I have a feeling she will have many opinions about everything. I love that she is using a semi-boy name too, there are a few of them this year.
YAY, KIMCHI! Ermagerd it's a crazy anime freakshow and I love it, just not the speech impediment, please don't speak, Kim Chi, it's way better for everyone involved. Love her outfits and that she also pushes the envelope, she seems to know a few of the queens too.
Another of my early faves is next, Thorgy Thor, looking like a cross between a circus ringmaster and a showgirl, she's an NYC native and knows Betty too. Betty does not look too pleased to see her, this is going to be EXTRA in the throwdown department, for reals.
Bob the Drag Queen is next wearing a bodysuit emblazoned with the word "UNT" (is the C silent, Bob), we are gonna be real good friends, Bob, real good! I like her vibe, she is straight up and doesn't appear to take herself too seriously. Also from NYC, she falls into an easy thing with Thorgy and Betty which the other girls do not like one bit.
Ugh, Laila McQueen is a bebe who has spent too long in the Tim Burton aisle of Party City and gets a tonne of shade for her platform sneakers. Robbie Turner declares "I'll tell you something about flats...just, NO." She gotta point...
Trash can dress aficionado, Chi Chi DeVayne is in the house bringing her Southern Charm to the workroom. I love me a Southern Queen, she's going to be a hoot but she will have to werk if she wants to survive past E4.
Frappe Queen is in the house! Ok, it's not actually Britney, it's Derrick Barry who is Britney 6 days a week in Vegas so, really, she is more Britney than Britney. She could go far if a fishy queen is what RuPaul is after as a winner.
"Hello, hello, hello!" it's Mama Ru and everyone suitably losing their shiz. "Are you ready to make HerStory? It's the 100th episode of Drag Race and Derrick Barry is the 100th queen to walk through!" First challenge is a photo shoot, no one wants to be the first to go, the stakes are high! Who will prevail??
Oh wow, it's ALL the previous winners of RPDR! Tyra! Raja! Sharon! Violet! Bianca? Oh no, that's just an actual circus clown....hmmmm, she had better have been busy! Naysha Lopez is up first and she looks terrified, chica has definitely done doody in her panties. RuPaul wants to know if they have that 'spark of individuality' but Naysha is just 'covered in black cock' a nod to her feathery get-up.
Acid Betty comes in with a lot of bravado and promptly smacks S1 winner Bebe Sahara Benet in the face. "You gotta watch that one," she says. She is giving me Pepper from AHS: Asylum vibes but she also looks very much at home in the gallery of divas.
Naomi Smalls just climbs right up on that chair and is all 'beauty, face, beauty, beauty, face" from the get-go. Chica has a life membership to Barbizon I am sure! Those legs tho! Pass me my fan, Humbert. Violet cannot deal with her 'cliff-hangers' which are basically her toes hanging over the edge of her shoes. "Boner killer."
Robbie Turner swans in and clocks Jinx straight away as they are hometown sisters, Sharon moans that she is in her light but Robbie is all like "Season 8 winner versus Season 4 winner, whatever," don't rain on your own parade, Robbie.
Kim Chi doesn't know where to sit, first she is blocking Sharon then Raja and it's a whole bunch of awks but she gets into her groove with talons from anime hell, baby. Chad Michaels loves her "Jujubee on anime steroids!"
Thorgy Thor just jumps around when the photographer wants her to be 'bigger' it's lots of jumping and not a lot of personality. I am concerned for her...
Chi Chi is up next and get plenty of side-eye from the reigning queens for her trash bag dress, "Alaska left plenty of those in my apartment when she left," says Sharon. The photographer wants her to show some calf because she is looking a bit like an Oompa Loompa with her dress near her ankles. She is giving me a touch of the Adore's, this turd could clean up nice.
Oh Dax, you need to work on your tuck-game, honey. That shiz was MEATY!
Cynthia looks manic, she is serving 'lipstick on the teeth-methhead' realness, I mean really, she needs some Xanax, STAT!
Bob the Drag Queen 'trying to keep it fresh AND clean', YASSSS, QWEEN! This is more like it, sassy and forthright and untold. Loving this, she has RuPaul is stitches as she pretends to slap Raja and Sharon and then dead-pans that 'black/white photo everyone has'. I love BOB!
Oh Laila, when the photographer says that 'you look like a dog trying to get comfortable on the couch,' you might want to switch things up a bit. She's extremely intimidated and I feel bad for her, but this is a comp, gurl.
Derrick Barry (or Dazza Bazza as she would be known as in Australia) is werking like she's never werked before! She's behind them, in front of them, using props and moving furniture....aha, we get it, you WANT this, cool yo jets, babe, cool yo jets. She's giving me One Trick Pony vibes.
Back in the work room everyone is de-dragging which is a chance for everyone to check each other OOT! Chi Chi thinks everyone is 'soooo cuuuute!' out of drag and I have to agree, S8 is a good looking bunch outta the wigs and pancake make-up.
Next up is a design challenge and Mama Ru is getting them to prove themselves in a legendary design challenge, then he brings up Morgan McMichaels who pops out ping pong balls ala "Priscilla" hahahaa love it. Robbie Turner get to pick and the challenge goes:
Drag on a DIme: Naysha Lopez
Float Your Boat: Naomi Smalls
Moneyball: Acid Betty
SugarBall: Cynthia Lee Fontaine
Glitter Ball: Chi Chi DeVayne
Post Apocalyptic: Laila McQueen
Cake Couture: Thorgy Thor
Hair Challenge: Kim Chi
Hello Kitty: Dax Exclamation Point
Gone with the Window: Bob the Drag Queen
Queen Who Mopped Xmas: Derrick Barry
Bitch Ball: Robbie Turner
Hahaha, Robbie didn't think that through, he left himself with the poodle! Also the dog treats, poo bags and various assorted dog stuffs. Everyone looks to be having an awesome time with this especially Thorgy who has watched all the eps and thinks he can do something killer. Apart from Derrick who seem to have the BEST theme ever in Christmas, he still wants to come up with his "Britney look" gurl, you need to get out of that toxic house.
Kim Chi has her work cut out for her with a bunch of wigs that are "Florence Henderson poop brown" but I think she will come up with something fierce, especially with Givenchy as her inspiration. She strikes me as the kinda queen who's at home in a dollar store.
Naysha is struggling with Drag on a Dime, "I'm a pageant girl!" ahhh have you SEEN RPDR, hunny? Sometimes you have to make a whole dress outta cling-wrap, a bowl of M&M's and a planter box! Naysha is not long for this world if she keeps this up. Chi Chi chimes in with a 'make it werk, bitch, make it werk." WORD...
Mama Ru is doing the rounds now and first chats to Bob, she wants to know how she got her name. "It's a family name" says Bob. "My Daddy's last name was The Drag Queen." I love her and she is my fave to win so far. Ru and Bob have a great conversation about how there is no reason to be modest and he's right, he is funny as hell, shout that shit from the rooftop!
Ru does the rounds of the girls, Acid Betty looks like she has her shiz together, Laila is all over the shop with RuPocalypse and Naomi Smalls sums it up, "Everyone is losing their shit because no one wants to be the first to go home,"
Naysha and Chi Chi are talking about pageants and turns out that Naysha won Miss Continental once so THIS is why she thinks that she is the shiz. I get that it instills a work ethic and that type of thing but it kills your creativity. We haven't seen many pageant queens go too far in RPDR, just sayin'.
Oh, Derrick is going on about 'doing Britney since 2003' and Bob asks him when he started doing drag. "2003," Derrick is a bit shy about this, my lawd if she been doing ONLY Britney since 2003 is she capable of anything else? Robbie Turner is turning out to be quite the interviewer! She is chatting to Kim Chi who says that his family don't know that he does drag, they think he's a makeup artist. His mom has even seen editorial pics of him as Kim Chi and thinks that it is someone else, wow. He feels like he might be letting her down again if he tells her actual job, STOP CUTTING ONIONS, YOU GUYS!
Uh-oh, what's that noise? Chi Chi has split her pants just before the runway!
RUNWAY TIME! Ru comes out looking like a toilet holder dolly, lol. Judges this week are Michelle Visage, Carson Kressley, Ross Matthews and guest judge Nicole Ritchie who I love, I miss her one-liners from the Simple Life, it'll be great to hear them again.
RUNWAY FIRST IMPRESSIONS: Acid Betty did ok with the money challenge but is it too boring? Technically ok but not that creative but I love that she 'made it rain'. Bob the Drag Queen is channeling 50's housewife in a hideous dress but he's making it work and that clutch is everything. Dax Exclamation Point has played it pretty safe with this Hello Kitty, what I love is it's not costumey but it's also not very over the top, Mariah would be making a sad face. Oh Naysha, no, you are no Greek Goddess you are just a thick-waisted dumpster diver in that get up, just NO. Kim Chi NAILED it with those wigs, wow, I had no idea she would pull that off, girl has some skills, love, love, love. Cynthia goes the showgirl route with hers, it's ok, passable but nothing amazing, I'd say she will be safe but only just. Naomi looks out of her depth with her pride float, I don't really know what the float represents and the whole thing is a mess, poor thing can't walk with it strapped around her either! Chi Chi has turned it out with the glitter ball challenge, whilst it looked cheap in the work room, it looks incredible on the runway. Thorgy plays it safe too in a red gown, I'm underwhelmed. Robbie obviously loathes her outfit and you can tell, she says 'I look like a sheep' and she does, nice poodle though. Derrick Barry is doing Britney at Christmas? Ugh, again it's boring but then she whips off her skirt to reveal a mistle-camel-toe and that's pretty cute. Laila seems ok but I don't think she stretched the theme enough.
SAFE: Dax, Bob, Cynthia, Chi Chi, Thorgy
Judges love Acid Betty, Michelle tells her "I love that every piece is thought out, that is what drag is all about". Naysha cops a serve about just being beautiful and Ross agrees with me "That gold piece makes you look thick," then Naysha has to push it and tells them "it's the first time I am making a garment" GURL, NO! No one gives a fuck, just shut yo pie hole now! Nicole loves that Kim Chi kept her areolas bald and everyone loves the anime cowardly lion. Mostly people think that Naomi was thinking too much about the float but her pic was fierce. Robbie cops it from Michelle, 'you look like a blob' and RuPaul can't believe that he chose his own challenge but not to his strengths. Derrick is told that his outfit was too simple and Michelle wants to see anything but Britney (Can I get an AEMN??). Carson thinks that Laila's outfit is "Winona Judd opened the oven too quickly" and I am worried for her.
SAFE: Acid Betty, Derrick Barry, Naomi Smalls, Robbie Turner (JUST!)
THE WINNER: Kim Chi, YAY!
That leaves Naysha and Laila to lip-sych for their lives, they are rightly the bottom two but I like Laila a bit more. Naysha is all arms and legs and OTT with her performance but Laila is a bit more measured. Someone says "Naysha is dancing like a soccer mom," which is spot on, I am expecting the Running Man or the Sprinkler at any moment. Laila FTW!
Yep, Naysha is sashaying away and I almost feel a little bit bad for her, she is heartbroken but it's pretty foolish to come to RPDR without ever having made a garment, you can't rely on dat face forever, hunty! See you guys next week when TTM will be recapping RDPR! WOOT!