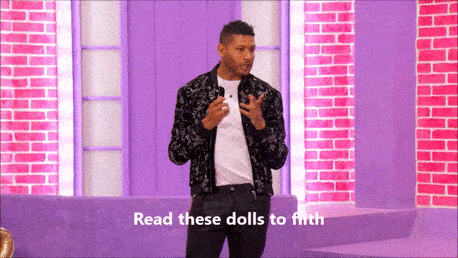 Welcome back to Canada's Drag Race where things take a turn for the shady because we have PUPPETS!!! Everybody loves PUPPETS! Rolling my recap for CDR S1:E08 Welcome to the Family!
The drag world suffered a big loss this week when Chi Chi DeVayne died, so young at only 34 and such a spark. I quoted her all the time ("I don't get ready…) and I will miss her insane dancing and effervescent southern personality. Rest in peace, Chi Chi, you were one of the very best.
Last week on Canada's Drag Race we lost Ilona Verley to a nailbiting lipsynch against Priyanka while Pageant Queen Lemon snatched the crown with her Toddlers and Tiaras get up.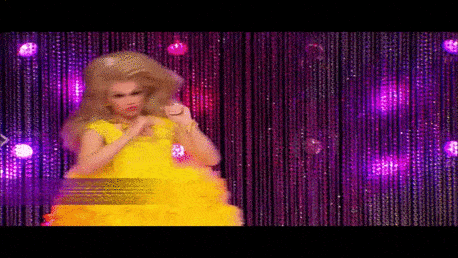 I mean. That was brilliant.
Priyanka sent Ilona packing so she gets to clean the Mirror of Confession where Ilona wrote a yuge message of solidarity and peace. That was unexpected. Montreal queen Rita Baga thought it would be bitchy, but that's only how Ilona Verley presents alone. With the girls, she was super insecure and very sweet. I felt like she was constantly defending herself.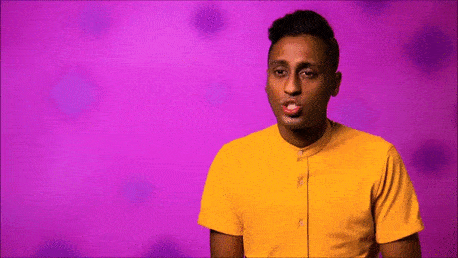 Priyanka didn't wear any ginch under her pageant gown, cover thyself! Lemon has tiny white underwear that she shows off in a way I'm uncomfortable with sharing since she's dressed like a giant child.
Priyanka isn't just there to air out the goods, she wants to talk about the queens who have never been in the bottom: Scarlett BoBo, Rita Baga and Jimbo. Scarlett's been coasting right in the middle, Rita's been skimming the top (won almost half of the weeks) but Jimbo…Jimbo's a little streaky. This time judge Jeffrey Bowyer-Chapman questioned her taste level and UH HUH. That made Jimbo angry, which is usually a sign someone is getting in their head, when they stop taking critique as constructive criticism and decide to take it personally.
I'm sad they've never been in the bottom because that means I haven't seen them perform! I mean, yes, perform, but not in a lipsynch situation. Lemon and Rita Baga both think Priyanka is next to go, she's already been in the bottom twice…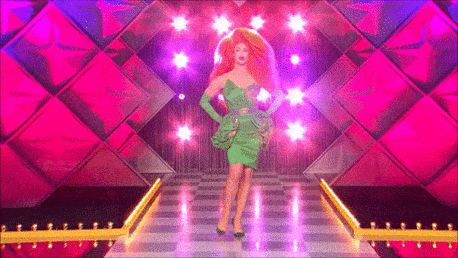 How are we down to only five queens now??????? Holy shite. They walk into the mostly empty workroom, there's not even anyone to shittalk! Well. I mean, they manage, it's mostly about Scarlett who was won exactly zero. No mini-challenges, no maxi-challenges, she's straight up coasting. That could be a good thing, though, you just need to turn up the heat at this point and blow some minds, Scarlett!
Wooooo we've got RuMail! RuPaul says some great-sounding nonsensical things about nature vs nurture.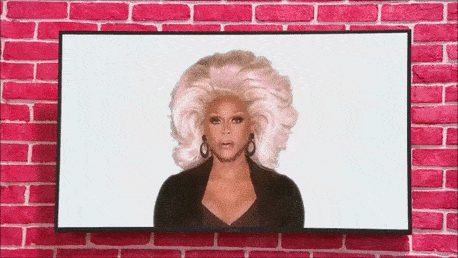 Then the scorching hot Jeffrey Bowyer-Chapman comes in to explain. I love Brooke Lynn Hytes but that's okay, it's all good, it's fine.
Scarlett BoBo, she nasty, nasty. NASTY.
Anyway! The Pitt Crew (I love that someone remembered he was Underwear #3 in the Memory Game challenge) brings in the Tickle Trunk full of puppets, it's the puppet challenge week!! Because "everybody loves puppets!"
They getta drag up their puppets with material from Fabricland, then fulfill their destinies!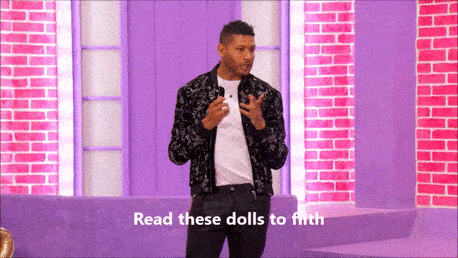 Since Lemon won last week (hey. Did they always carry over by week? I don't remember that), she gets to pick first and gets a Priyanka puppet that looks like…a brown Bert from Sesame Street.
Then Priyanka gets Lemon and it's game on! Jimbo gets Scarlett BoBob, who gets Rita Baga, leaving Rita to read Jimbo.
Lemon leans hard into Priyanka's flops at Snatch Game, to get it back in spades from Priyanka, where's Lemon from again? Oh right, NEW YORK like we could ever forget.
Jimbo's Scarlett BoBo is so on the nose it hurts, from the voice to stuffing Puppet Safe BoBo's face with extra foam as her filler looked a little low. Scarlett's Rita Baga ruveals a hidden crush on Lemon! What? They're both so cute, but I can see Lemon thinking she's above it. Girl.
Oooooh we've been waiting this whole time for Rita Baga to take down Jimbo and it's finally HERE!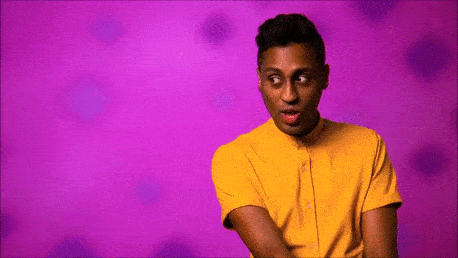 Rita goes straight for Jimbo but. She just tells Jeffrey Bowyer-Chapman what Jimbo actually said, that's not really a reeeeaddd. Hm.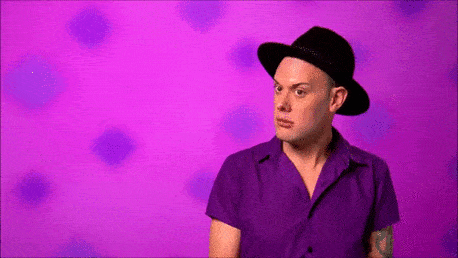 Scarlett won this mini-challenge, meaning she's finally won something, I don't know who's more excited and shocked, me or Scarlett!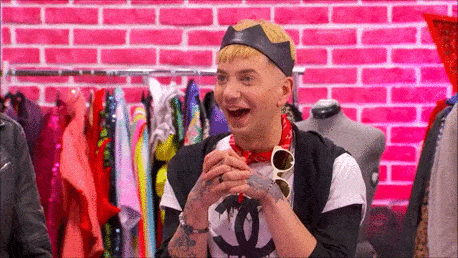 (I do love her, I just don't know)
She won a trip for two to Cuba!
Jeffrey goes on to explain what we're doing this week, we're talking about the group Rainbow Railroad which has been helping free LGBTQIA2S+ people from all over the world from persecution. Not everywhere is as open and inclusive as Canada, there are over 70 countries where it's illegal to be LGBTQIA2S+ and 6 where the death penalty can be applied. Maaan.
Scarlett and I are already crying when five men walk in, they're refugees sent from Rainbow Railroads and they're about to become part of our queens drag families!
We've got Elton from Jamaica.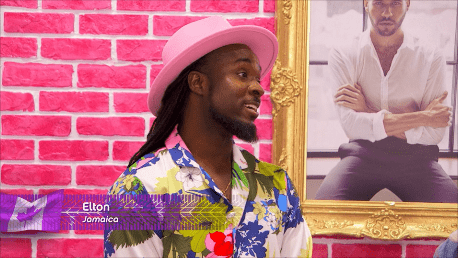 Rebal from Syria.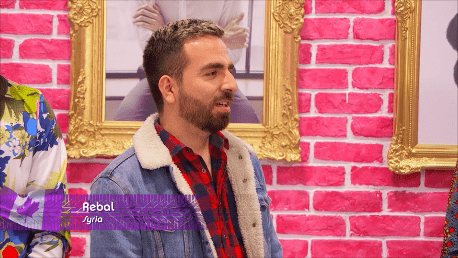 Dennis from Uganda.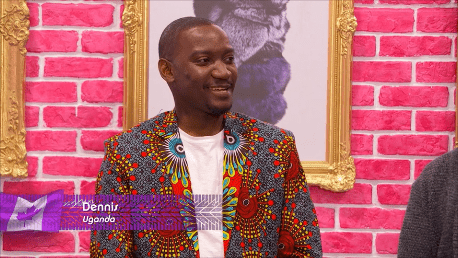 Eka from Indonesia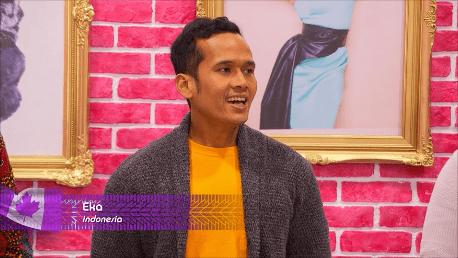 And also Reiner from Indonesia and Eka's husband!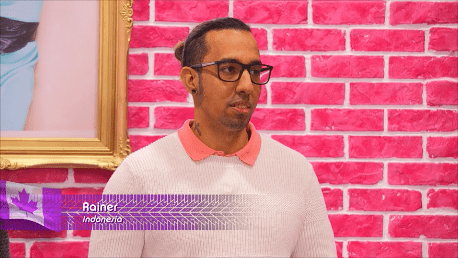 This is giving me heavy Years and Years reminder vibes, aw man.
Scarlett sets up each person with a queen and while she could have gone shady, she chose partners she thought could work well together.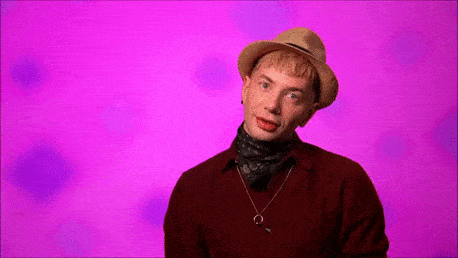 So we've got Rita with Reiner, Scarlett with Dennis, Lemon with Rebal, Priyanka with Elton and Eka with Jimbo.
Scarlett is very sweet with her Dennis.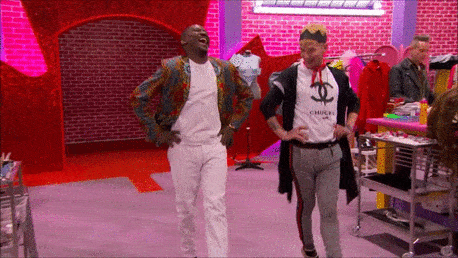 But wow, Lemon has my teeth on edge. I get the fake thing now, girl is four tubs of cotton candy sherbet in a yellow wig. She keeps calling Rebal sister in a really gross voice and the first thing she does is point out her win from the previous week.
Jimbo is making Eka a 'slutty demon' because of course she is. Heeey, Elton has actually seen Priyanka perform, he's a fan! That's super cool.
This is Rita Baga's seventh drag baby and her last, Mama needs a rest! But next thing you know…Everyone is having a great time in the workroom, I want everyone to win!! Even Jimbo, but only because I like Eka a LOT.
Lemon…well, I like her dragchild Rebal, so. Wow, I was such a Lemon-booster even as early as last week, I'm not sure why she's driving me up this wall right now.
Runway rehearsals, woooo! Elton is so clearly in Priyanka's thrall that it's charming; poor Rebal hasn't walked in heels before so Lemon says they walk like Jimbo and she's not wrong…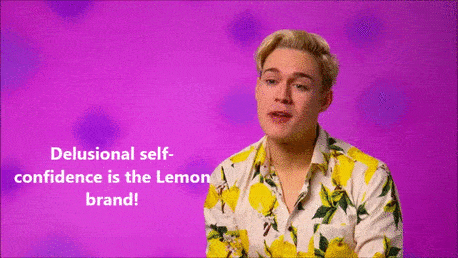 Jimbo and Bimbo will be sluttin up the main stage, Jimbo has a strong vision of their performance and a less clear idea of how siblings interact.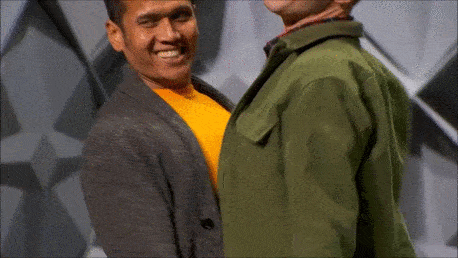 It's Elimination Day!! Everyone dances into the workroom with much groomed facial hair and I figured out who Eka looks like! Eka looks just like one of my very favourite actors, John Leguizamo.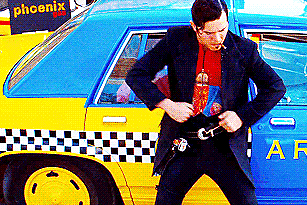 We hear some truly harrowing stories of dangerous lives in other countries during make-up time, as long as I live I will never understand how people can be killed just based on who they love. Of course it doesn't matter if I understand it, what's more important is organizations like Rainbow Railroad who help extract people from these dangerous conditions.
Dennis reminds us too that leaving your country for another is not easy, however better and less dangerous that new place may be. Hug a refugee! I will absolutely hug the next refugee…no. I won't because they'd probably hipcheck me since it's all COVID all the time right now. I will wave in a friendly fashion at the next refugee I see.
Our extra special guest judge is actress Amanda Brugel, you may know her from The Handmaid's Tale! Hahaha she's so funny, I just love her.
The Realness Runway! Category is: A Family Affair.
Priyanka and Elektra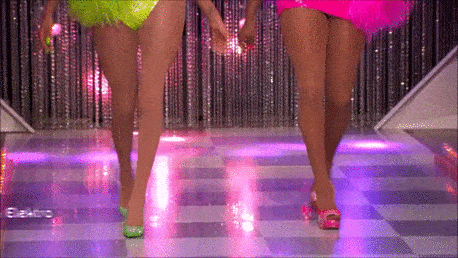 Scarlett and Violet BoBo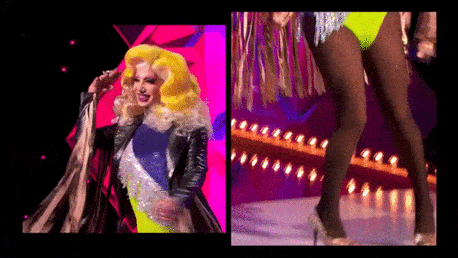 Lemon and Lime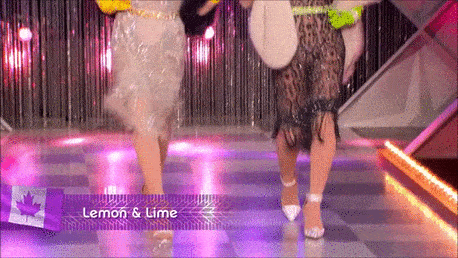 (Needed so much more padding)
Rita and Tari Baga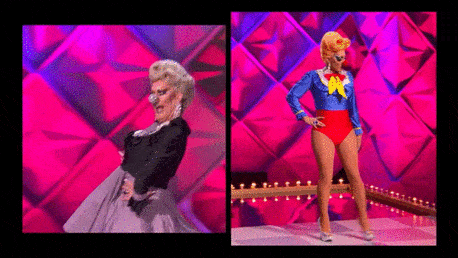 Jimbo and Bimbo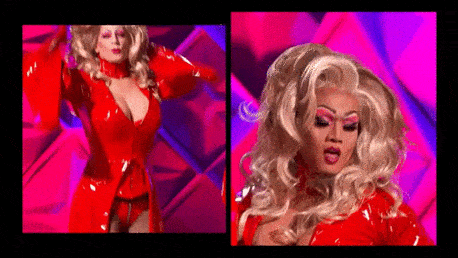 Which inspired Brooke Lynn Hytes into a "We're f***ing c***-destroyers, babe! C*** destroyers!!" and it feels weird to think more than one of the queens knows more about heterosexual pron than I do.
The real problem with Jimbo and Bimbo is that Bimbo is much prettier than Jimbo and it makes her look…not awesome.
Judges critiques!
Priyanka and Electra get raves for their looks and runway. We all cry with Priyanka as she takes a breath and finds herself again. Elton came into this saying she made him feel safe, how could we not cry?
Lemon and Lime had good looks, but their runway was…underwhelming says judge Stacey McKenzie. Jeffrey points out that Rebal looks 100 times older than they are, that was also clear.
The judges loved Scarlett and Violet, if only Scarlett hadn't gone with the bodysuits…
Thank you, Stacey McKenzie, for pointing out that Jimbo went the sexdoll route again and needs to maybe show something else not Fredrick's of Hollywood, thankssomuchbyeeee.
Rita and Tari Baga were not able to pull off the grandma-clown-new-clown story Rita had envisioned, are we going to see a Rita Baga lipsynch???????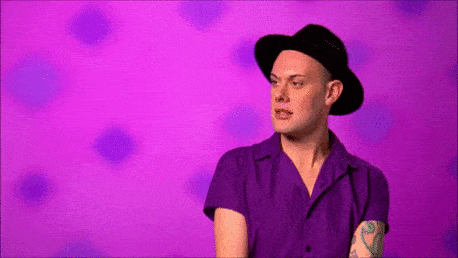 Against who?? There's no filler left!!! Lemon? Maybe, that wasn't a great critique. Lemon throws Scarlett into the mix but I wouldn't mind seeing Jimbo do something other than prance around in giant boobs.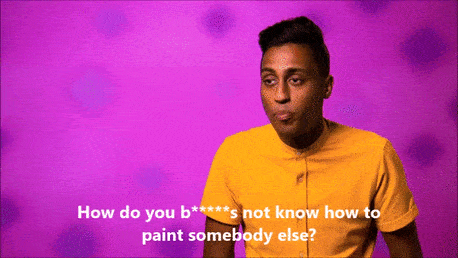 Priyanka and Electra win!! Yay!! Her prize is $10,000 donated to Rainbow Railroad and great, I'm crying again. Priyanka's drag just saved someone's life.
Scarlett was second, she's safe. So is Jimbo, so Lemon or Rita Baga will be going home and I am CONFUSED. I really thought both of these ladies would be in the Top Three. Wow.
OOOOOH and they're performing to Alanis Morrisette's "You Oughta Know" ooooo I have chills!! You have no idea how pivotal this song was to my youth.
Wow.
WOW.
That.
That was amazing. Lemon tried. She danced and she flipped and she did the splits and looked cute but she was a wisp of cotton candy next to the emotional gravitas that Rita Baga brought howling to the stage as vengeance personified in Alanis Morrisette's anthem of the Will Not Be Forgotten. I still have goosebumps. Wow.
The judges agree with me and Lemon sashays away.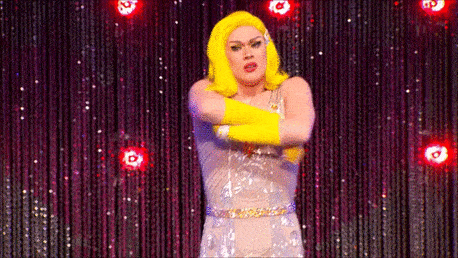 Until next time, my lovelies, Top Four! Cheers