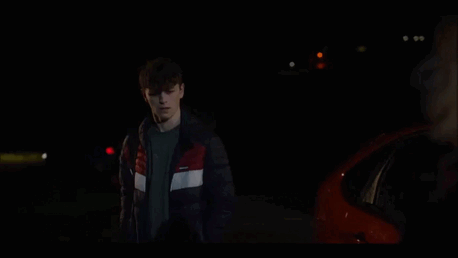 We're here! We're at the penultimate episode of Happy Valley with Sarah Lancashire and SOMEone has certainly been dragging their feet, aren't they?? Not intentionally, I swear, and with that it's once more into the breach; please join me after the break for for my recap of Happy Valley series 3 episode 5: The Battle For Ryan.
Whoops! Our Sergeant Catherine Cawood (Sarah Lancashire!) is in a spot of trouble, she put forward a joke in the form of an Alien Life Form Liaison and it's come back to bite her.
You remember: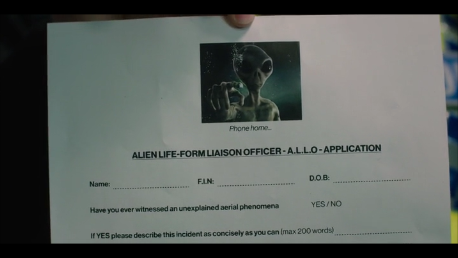 She's being accused of bullying and racism because of the lad who jumped at it, her boss Inspector Mike Taylor (Rick Warden) is trying to discipline her but he was the one who approved the application and put it forth…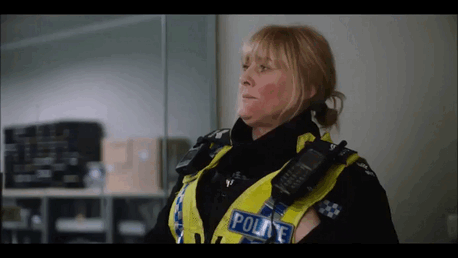 It's all fun and flip until he compares this to sexual harassment and then a call comes in: a body has been found and we know that's Joanna Hepworth (Mollie Winnard) who we know was murdered by her lover Faisal Bhatti (Amit Shah), not her abusive husband Rob Hepworth (Mark Stanley) and that sums up her chances on this show. What a shit life. She deserved more.
Another call distracts Catherine, her ex-husband Richard (Derek Ridell) was in court when Catherine's arch nemesis Tommy Lee Royce (James Norton) escaped like 'Spider-Man' according to Richard. I mean. He climbed a couple of feet over his head, calm down.
But he is organized, that's a great point, Richard. Tommy was able to avoid the Keystone Cops at the courthouse by shouting 'Police' while wearing a suit, then switching to road-biking spandex that was planted for him.
Also at the courthouse is Catherine's grandson Ryan Cawood (Rhys Connah) who is Tommy Lee's biological son, even as Catherine refuses to acknowledge that. Remember this great shot?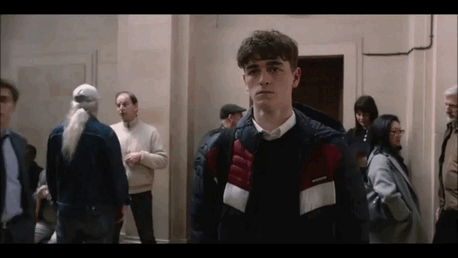 I loved it, and now I know why! Ryan spotted these lads and figured out they were connected to the distraction in the hallway that led to Tommy's escape. These are Matija Jankovic (Jack Bandeira) and Ivan Sertic (Oliver Huntingon); they work for Darius Knezevic (Alec Secareanu), the man and mob-boss behind springing Tommy Lee out of jail.
Darius is running for Bradford City Council!
Ryan spots Matija and points him out to his granddad as one of the instigators and excuse me? They started a physical brawl in the courthouse and nobody got arrested or detained in any way?
WHAT IS THIS MADNESS, UK??
Matjia doesn't notice Ryan noticing him, he's on the phone with Ivan trying to figure out next steps. He can't miss Ryan taking his picture, though, while Richard stares on with I Am Not Looking Directly At You all over his face.
**I must say that I feel like singing out loud that Ryan is helping his grandma find his dad, it's an elemental fight of good over evil and Ryan is so far choosing the side of the angels.
Catherine calls her sister Clare Cartwright (Siobhan Finneran!) with the news of Tommy Lee's escape and that neither she, Catherine, nor Clare's boyfriend Neil Ackroyd (Con O'Neil) can return home until he's found.
**I should apologize, this shot doesn't move the plot along and there isn't a quip in it but I love it anyway so here it is. Catherine surveying: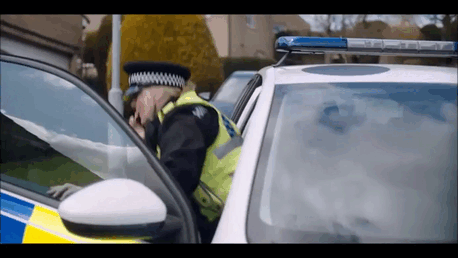 Catherine is at Joanna's house with Joanna's husband Rob hopping around outside – he didn't do this! Actually, no, he didn't, so there's that, but he's an arsehole who absolutely beats his wife so there's a giant target rightfully on his forehead.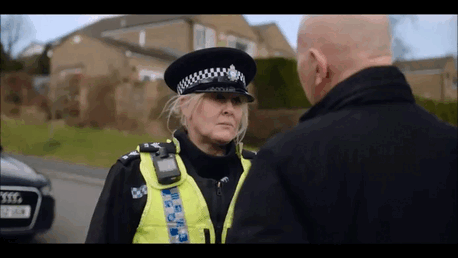 Catherine sets up the scene while dealing with the young Gorkem Tekeli (Mete Dursun) who filed the complaint against her, everyone wanting to send her away to hide from Tommy and eventually her jerk boss Detective Superintendent Andy Shepherd (Vincent Franklin) who sends her to the incident team looking for Tommy Lee.
Tommy Lee is still riding his new bicycle! I hope he did a lot of stationery bike work in jail, his quads are going to be murder tomorrow.
He's happy.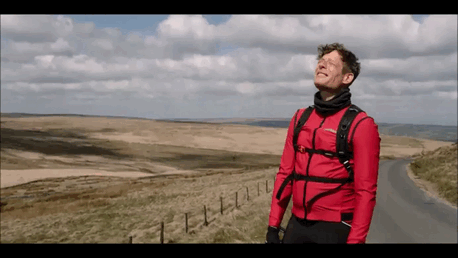 Which means we are sad. I don't believe in evil incarnate but then I've never had it up against me, have I?
A van pulls up, it's Tommy's ride and we're onto chapter two of his escape plan. Wait. Is Darius himself picking up Tommy himself?
It IS!!!
How glorious! Get pulled over now!! Two birds, one stone woooooo!
Or maybe Darius will clean up this loose end right now, and THEN be arrested. Wooooo!
But I bet Tommy will kill Darius.
Scorpion meet snake.
Tommy has less than a week to gather Ryan before he's sent abroad, sounds like he's planning to take care of other, Catherine-shaped, business by then as well.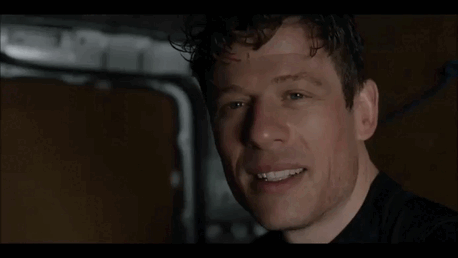 Darius counsels Tommy later about giving up on this vendetta, but to Tommy, evening the score with Catherine is as important as getting away. He's going to find her, follow her, bide his time and look for an opportunity to sort things out as soon as Darius gets him a gun.
Darius does not want to give Tommy a gun, and advises him against settling any of Catherine's hash but won't force it.
I cannot believe Tommy Lee is naive enough to think Darius would keep him alive.
Catherine debriefs the incident team with Ryan's photos and the plate number she secured at the scene when she was arresting the other fella from the Knezevics gang.
You'll have to read back about that part; here's the recaps from series 3: Happy Valley series 3.
It's very complicated!
Meanwhile, the two gang members Ivan and Matija have met up again, most likely in exactly the car that Catherine got the plate from, Ivan is determined to recover their hastily buried ill-gotten gains because:
He earned it, what with all the recent face punching
He's getting married tomorrow, mazel tov!
I love that this will be how he and the gang goes down; penny wise and pound foolish.
Tommy's accommodations are very prison-like and he doesn't seem welcome, or that anything has really been organized. That just gives credence to my theory that Darius is not planning to help him, not at all. I just think Darius is underestimating Tommy, who has apparently eleventy thousand lives.
The rest of Halifax prepares to hide from his menace; aside from Richard who has an interview scheduled with Darius himself.
Darius is running for Bradford City Council!
Did I mention that Richard and Catherine used to be married but they divorced and now he's married to a woman named Ros Cawood (Kelly Harrison) who drinks a lot and has no interest in staying home with the very sought-after Ryan while Richard goes to interview Darius.
Ryan is NOT happy with being left alone with drunky Ros and exactly no protection, although I'm sure he doesn't fear his dad.
Catherine is more worried because Richard is literally Ryan's grandad and he's delivering himself directly into the lion's mouth.
Across town, Faisal drives by the crime scene he created by murdering his lover Joanna, arriving home to be harangued by his family to report his shirty interaction with Hepworth the day before. One of Faisal's daughters got it on video.
I'm trying to think of literally anything Faisal would like to do less than involve himself in the murder investigation of the person he murdered but I'm coming up blank.
Literally not one person in Faisal's family listens to him.
Woooo Darius cancels the meeting with Richard, yay! GET HOME RICHARD!!
Too late, Ryan's run off because of COURSE HE HAS.
Jeebus wept, you lot.
Oh no, Ann Gallagher (Charlie Murphy) is watching the news with her husband Daniel Cawood (Karl Davies), she was kidnapped and sexually assaulted by Tommy Lee and is terrified beyond belief. She's drinking almost as much as Ros, a sudden knock at the door scares her but relieves me: it's RYAN! Yay!! He's OKAY!!
Oh no.
But he's not okay for long because a drunk Ann is ready to lay some home truths on Ryan in a very cruel way. She won't let him stay there because of his continuing to see his dad and she tells him all about what happened with Ryan's mum and Tommy.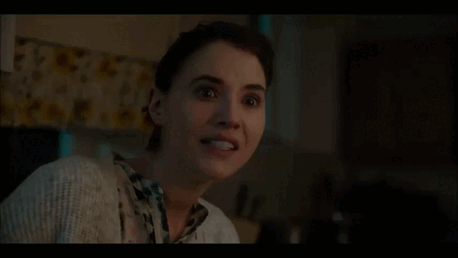 It's so, so cruel to put all that on a 16 year old kid. And I can't honestly tell if she's talking about her assault or Ryan's mum's.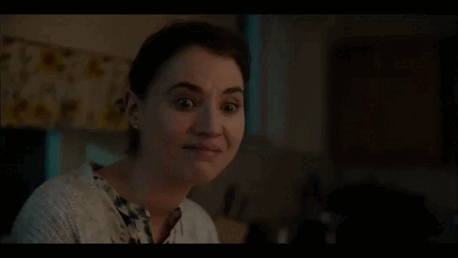 Do you think Tommy only wants Ryan to torture Catherine as Ann says? At least Ryan now knows how much Catherine has done for him, I hope he got that out of all that spiteful vipery.
Daniel drives Ryan to Ann's dad Nev's house to safety and explains better, so Ryan is able to open up a bit about why he went to see Tommy. He just wanted to make up his own mind about Tommy, he ended up just feeling sad for Tommy for needing to be that nasty to people.
Catherine shows up, thank the gods they're together.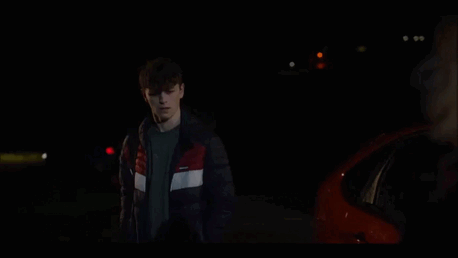 **Ah the crying.
Inside Nevison Gallagher (George Costigan) is waiting with food, a safe space, Clare, and Neil. Nev's offered to fly everyone to Majorca but Catherine lashes out so harshly at Clare that I can barely stand to watch.
**I watched through my fingers.
Catherine is going back to work.
The Hepworth family is fractured, Rob's mum Jane (Judy Holt) isn't sure he didn't murder his wife, his daughter Poppy (Bonnie Stott) won't speak again and it's only older daughter Florence (Bethany Stott) who's talking to him.
Andy Shepherd leads the investigation into Joanna's murder, he's got a big eye on Rob's obvious abuse of his wife and the oddness of her not being reported missing, but he's also looking at the diezapan her husband had her arrested for. Where did that really come from?
Please stop showing us her murder by Faisal.
Ryan gets a message from Tommy Lee through video game chat (THIS IS WHY KIDS SHOULD NOT PLAY ONLINE), which leads to a voice chat.
If Ryan loves his granny, he'll shop Tommy .
He does ask some leading questions about where Tommy is, if he's armed and what the plan is but Tommy is cagey, finally revealing the location and his lack of firearm so we'll see. Ryan agrees to think about it, but Tommy pushes hard: Ryan is all he's got.
They agree to talk the following day and with that, we're out.
I just need to point out that the last time Tommy spent time with Ryan outside of prison, he literally doused him with gasoline and threatened to kill him to save himself from Catherine.
So there's that.
Until next time, everyone! Cheers!