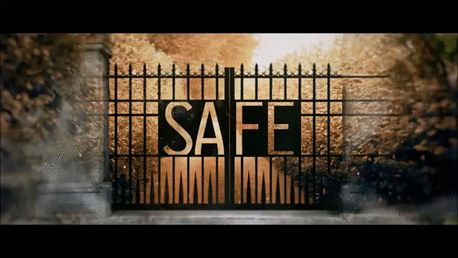 Hi everyone, we found out so many things on Safe, who's excited to find out why and where and all the other w's?? Rolling S1:E1.5 after the break.
To recap, the body of Chris Chahal (Freddie Thorp) was found and so was Jenny Delaney (Lisa James-Kelly), very much alive and hiding at the house of neighbour Helen Crowthorne (Karen Bryson). Why hasn't Jenny gone home or at least told her frantic dad Dr. Tom Delaney (Michael C. Hall) that she's okay?
We open with Jenny leaving her house the night before Day One, being accosted by Helen who desperately demands that Jenny give her the tape. Jenny shakes her off and heads out, what tape? Like a tape of what?
We're back to the present on Day Four, where Tom's best friend Pete Mayfield (Marc Warren) is being wheeled into surgery after being stabbed twice by two thugs slightly connected to the case. Maybe.
Zoe Chahal (Audrey Fleorot) cuddles with her daughter Tilly (Imogen Gurney) while family patriarch Niel (Joplin Sibtain) tries to convince everyone to eat. Zoe and Neil's son was the Chris I mentioned above, he died mysteriously at a party and was subsequently dragged all over hell's half acre by the Marshalls. We'll meet them in a bit.
Detectives Sophie Mason (Amanda Abbington) and Emma Castle (Hannah Arterton) come check on Pete at the hospital, he's still alive and Sophie would like Tom to stay that way too and leave the chasing to the police.
She'd particularly like Tom to stay alive because they are dating, well, you know, "dating" at very least and on the brink of debuting their relationship. It's a bit complicated because Sophie and her ex-husband Josh (Emmett J. Scanlan) were great friends with Tom and his dead wife Rachel (Katy Carmichael), whose funeral was a year to a day before Jenny disappeared.
Sophie begs Tom to stop running headlong at things while Emma goes in to stare at Pete. By that I mean she reaches to take the tubes out of his arm, she's been photographing him for some time, possibly in connection with the hit-and-run death of a fellow copper she was seeing.
Tom and Sophie walk in the room before she can inflict any damage, Tom asks after Emma: she looks so familiar! He finds loads of pictures of her looking happy online, shocked by one and then waiting outside Pete's room until he sees Emma walk back in surreptitiously.
He confronts her gently; he knew her mum, all three of them went to med school together and then one day, she just left. Why? OH I'LL TELL YOU WHY: Pete is Emma's dad!
But. Pete's gay, he said so. I know that doesn't make a difference biologically and people are quick to slap labels on things and maybe a hot night with a lot of chilled beer in college can lead to all sorts of things. Now I'm thinking of the movie Transamerica and I've got to watch it again. Excellent movie. Sorry, sorry, where were we?
Tom and Emma sit and talk, they lost contact with her mum not long after med school, Emma didn't find anything out until after her mum's funeral. Tom counsels Emma to be patient, Pete's not going to die and she can talk to him as much as she wants after, don't lose heart! Emma's worried that she'll be kicked off the case but Pete's not really a suspect and we know where she is anyway.
Tom spots Scott (Tyler Conti) in the hallway, that's who Pete was following (for Tom) when he got stabbed by a couple of random dudes that didn't like being followed while trafficking in drugs. Tom gets tough, throwing Scott up against the wall and demanding the names of the boys who stabbed Pete, but he doesn't know them! He keeps his head down, just like Tom's dead wife Rachel told him to!
I seriously need to find another way to describe Tom's wife.
Tom asks about Jenny; what was she after that night? It was something about Rachel, who told Jenny something important the night she died. A secret that she could never tell her dad Tom.
Tom tells Sophie, which is apropos, considering that she was with him the night Rachel died, drinking many beers and talking of knitting to develop his "golden hands."
I don't care about his hands, but I've always loved watching Michael C. Hall dance!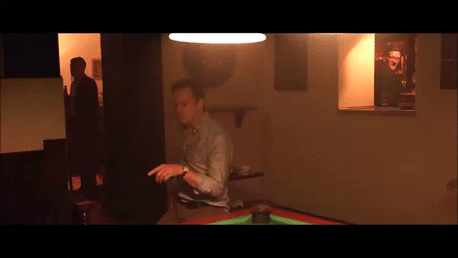 They end up in a clinch in the bathroom, are all bathrooms in England unisex?? Seriously, Doctor Foster, Come Home, everyone has it off in the can in the UK and not one bouncer comes in to holler. Not Tom and Sophie, though, he comes to his senses 4 kisses in and then his phone rings and he's off home to find his wife dead and his daughter very angry with him.
Back in the present, the grim memory of that night sits heavily on both Tom and Sophie.
Tom collects his daughter from Sophie's house, Carrie (Isabelle Allen) is reminded of when her mum died and is on edge. Tom asks if Jenny mentioned anything her mum said that night, but Carrie doesn't remember anything specific. She did see Helen Crowthorne in her mum's room, that's a bit odd, yeah?
Sophie apologizes to her ex Josh, who was babysitting the kiddos, she thought he was messed up in Jenny's disappearance since he was seen talking to her on CCTV the night she vanished.
Tom does some digging through photos, Rachel was great friends with Sophie AND Helen in school, who is this Craig with Helen in the pictures? Does that mean anything? COURSE, no, TTM, we're just looking at random pics that have no meaning because Harlan Coben and Nicola Shindler are looking to kill some time before the big reveal.
The Marshalls are in jail, Jojo (Tony Lindsay) having a bunch of fun with other inmate pantsless Alan (Paddy C. Courtney) until Alan brings up the child-killer in jail with them. Jojo, Lauren (Laila Rouass) and Sia (Amy-Leigh Hopkins) are indeed in for a hard run if things go south for them in court.
Jojo makes a decision; he tells the police a fabricated story involving him arriving home after the party and accidentally killing Chris (his daughter found Chris dead during the party) and thereafter making a bunch of awful decisions he believed were as a result of PTSD. He says Lauren and Sia knew nothing.
Sophie and Emma go see the Chahals with the news of a confessed murderer, Sia and Lauren are allowed to return home. Lauren hears Sia being a spoiled brat in the other room, not wanting to give up her phone, and Lauren's had enough! Her father is in a prison cell for HER. A thought enters her mind.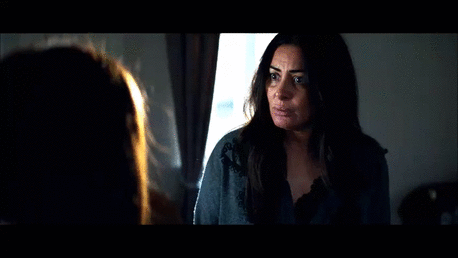 Sia swears she didn't.
A vigil for Chris is held in the middle of the park in their gated community, Neil struggles through a speech until Eric Pratchett (Ben Onwukwe) takes over.
Emma and Sophie sit at the back on a bench, they don't believe Jojo's story, which means the killer is probably there right now. Tom spotted Sophie's son Henry (Louis Greatorex) in a picture of Sia's party in the bloody sweater Sophie found.
It was Mike (Rohan Nedd) that Chris got into a fight with that night, Henry says that's how his sweater got bloody and runs off while Sophie asks Tom to please not pull her kiddo around at his friend's vigil, yeah?
Emma comes up with news from the Coroner's office; Chris's time of death is fixed at 10:30 and the Marshalls were seen leaving their swank hotel at 11:16 pm, so aha!
*except that exact times of death only exist in Agatha Christie novels*
Zoe's gone off for a walk on her own, she just needs to be somewhere nobody is looking at her. She gets a "When can I see you" text and deletes it before getting freaked out by noises in the graveyard and FOLLOWS THEM. What's interesting is that Zoe is currently on suspension from her teaching job because of allegations of an inappropriate relationship with a student. Could this text be related?
I didn't even think of this, but apparently people are bullying Carrie by saying that her sister Jenny killed Chris, of course Jenny would be a suspect in Chris's death! Never even occurred to me!
Emma confronts Jojo about the (highly unlikely) time of death discrepancy, young Darren (Ray Paul) backs Emma up as they get the actual truth out of Jojo. This whole time he thought Chris had died because of the drugs Sia sold him, but Emma makes it clear that Chris was violently assaulted.
Jenny finally answers a text from her dad! And then stops, so Tom calls up a tech friend who happens to have a laptop stuffed in his cosplay outfit while he's in the loo at a conference and is able to give Tom some invaluable information: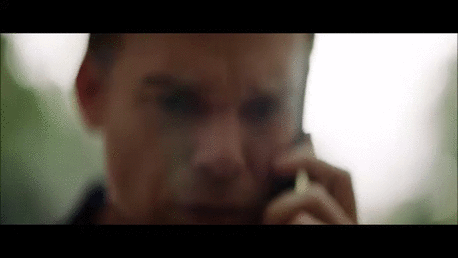 Okay, rather, she's on the home network. SHE'S AT HELEN'S!! Go there! Especially since HELEN'S HOUSE IS ON FIRE!!! Eric watches from outside as Tom desperately tries to save his daughter, what's going on there?? Get in there, pops!
And we're out.
Oh another thing! Carrie had just been summoned over to Helen's, so that could be her laying on the floor near the fire, not Jenny. What's going on?? And what's the deal with Eric? He's so creepy. Until next time!