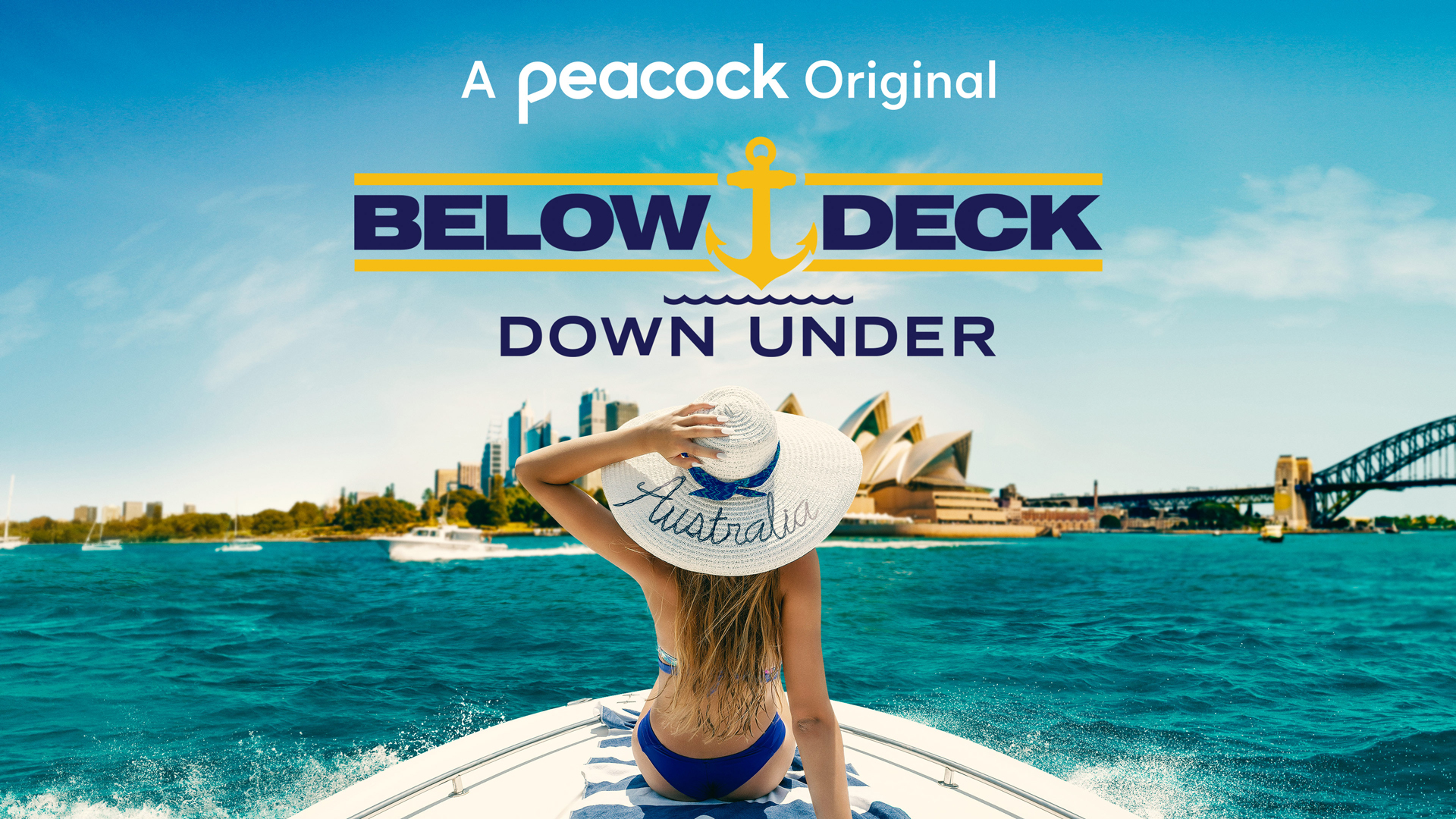 Ahoy, mateys and welcome back to Below Deck Down Under where it's not just the guests who resemble "hot homeless pirates" but also crew! Rolling into my recap of Below Deck Down Under S1:E05 Something's Fishy after the break!
We're in the middle of a Come To Jeebus meeting with the deck crew of superyacht Thalassa. Captain Jason Chambers made several recommendations for turning around the substandard work they've been doing and now it's up to bosun Jamie Sayed to put the hammer down. They just need to start doing what they've been hired for.
I think deckhands Brittini Burton and Culver Bradbury get it, but no way deckhand Benny Crawley did. I think Jamie as first time bosun isn't leading quite as effectively as he could (lots of putting Brittini and Benny on standby) but that's not helped by Captain Jason insisting on being the bosun, either.
Boat turnover stops at 6 pm, time for everyone to get dressed up and go party with co-workers as though you like them as people, woooo!
Brittini gets the Discoball Helmet of Shame to wear out for not being prepared properly on deck, she accepts it with grace, unlike Benny who flat out refused to wear the helmet for his turn.
Dinner is a bit of a mishmash of chef Ryan McKeown screaming the whole time (THAT'S JUST WHO I AM!!!) and chief steward Aesha Scott going on an extended attack against Benny's harmless garden salad.
Second steward Tumi Mhlongo is intrigued by Ryan, but she would sure like the volume down about 7 notches. He talks about his dad's death, wow, that was 13 years ago. It sounded like it was six months ago, like poor Benny who lost both parents super recently. Tumi decides his screaming all the time is the sound of someone who hasn't healed.
Off to the bar, enough of this introspective stuff! Everyone has fun, third steward Magda Ziomek does the splits, this time twerking at Ryan instead of Jamie.
Jamie had a lot of fun grinding with Magda until he found out she had a boyfriend. Ryan doesn't care about any such boyfriend, he'd hit that, just ask him.
JFC I just spent the last ten minutes trying to figure out where Natasha and David were, you know, from Below Deck Mediterranean. Jaysus. I blame Bravo.
Jamie is a new manager, which I think I mentioned, yeah? He decides to deal with a non–issue on a night out by interviewing interested parties. Last charter Culver got into the hot tub with our exotic dancing guests for a mullet party; Tumi didn't think that was right.
It absolutely wasn't right. Jamie said it was fine but came down harder on Benny for jetskiing with a guest. Jamie is now asking Tumi about it again, on a night out when everyone, including themselves, are drinking heavily.
Ah turns out Jamie still doesn't care but he's worried about his deck crew getting in more trouble so he takes Culver aside and tells him basically that the interior crew cannot be trusted. I don't know if that's exactly how I would have handled it, but sure.
The drunk gang leaves the bar and heads back to the boat for some hot tubbin', Captain Jason even gets out of bed to throw on a mullet with Culver, awww!
It's so weird to see Captain Jason down there drinking with his team. SO WEIRD. I can't imagine Captain Lee Rosbach from Below Deck, Captain Sandy Yawn from Below Deck Mediterranean or even Captain Glenn Shephard from Below Deck Sailing Yacht popping into the main salon for a beer and mullet party with deckhands. Mainly because Captain Glenn would be listening to a podcast about the mating habits of tadpoles, amirite?
Now Jamie and Tumi are fighting in the hot tub, look at what thoust mullets have wrought, Culver!!
Magda and Ryan missed the whole thing, they were messing around in the kitchen drunkenly making spicy noodles. Benny's in there too, making ramen. Captain Jason spots Benny's noodles and tsk tsks, his mom and dad didn't teach him to cover his noodles.
Oh.
Man.
This is like when children I once knew went shopping for plastic flowers on Mother's Day for their mom who had passed and the clerk said: ohhhhh are those for your mom?? And they said: they're for her grave and I bet that woman never said that ever again as long as she lived.
This is how Captain Jason feels as soon as Benny pipes up that he lost his mom and his dad in the last year, he's all alone. An orphan.
Everyone goes to bed alone, even Ryan, though he tries and tries with Magda.
The next morning Aesha pulls her team aside and tells them she's swapping shifts for the next charter. Magda is easily distracted and really can't be alone because she's not very self-motivated. Aesha hopes having her on service with her will make it easier to keep her focused.
Aesha takes Tumi aside to explain later; Tumi is fine with the change and welcoming the break. She's a great second stew!
Time for our next Preference Sheet Meeting woooo! Hai Primary Charter Guest Karim Gharbi and welcome aboard Thalassa!
We've also got a Eunice, her partner Assad Tannous, a Mathew and Yelena but I couldn't get last names booooo. They hate family-style service and buffets; wooooo, Ryan's going to have to actually cook!
Jamie and Tumi make up, aww, he wrote her a little apology note. By that I mean he drew a heart on a small piece of paper. Like a 6 year old.
It's time for guest arrival already, did I miss provisioning?? Oh there they are, my bad.
And here are the guests! Primary Karim…doesn't like anything. The rooms are too small, there are too many angels, it's tacky, unlike the head-to-toe designer branding he's currently draped in.
Aesha thinks maybe Primary Karim needs to buy his own yacht if he's that bougie.
Magda is finding her way on service; decorating the table like Tumi but without things like placemats but she's doing great! I love that Aesha knows a compliment sandwich is in order to not crush anyone's spirit.
*Awkward silence between Tumi and Jamie in the crew mess where she's suddenly unable to see past one foot in front of her to where Jamie is openly staring at her.
The first lunch goes okay…until guest Eunice insists she can't eat it, Ryan's fish smells.
I don't understand why Ryan sneaks up and listens to what Eunice is saying about his fish to Aesha (she found the fish overwhelming and would like a garden salad) and literally runs off without talking to her to prepare the salad.
Is he…four?
He shittalks her in the kitchen, I just don't get his immaturity. On the other hand, Eunice is up on deck asking for McDonalds, so allow me to shut up.
I just don't know that Primary Karim insisting his robe is so fancy and rare that there are only 10 in the world and Prince Albert has one is creating exactly the impact he thinks it is.
Out on deck elsewhere, Brittini is watching Jamie hand-release the anchor as she's nervous but wants to learn. She misunderstands his direction and steps over a fast-moving anchor chain, which is incredibly unsafe. Jamie lectures her, but it's super important and I hope she gets it. I was also confused by his direction to 'go over there' which is why she stepped back over the chain.
Guest Eunice said she would only eat fish, then didn't eat fish, then ordered a salad, then didn't eat it so Ryan has prepared an entire meal of fish because WHAT.
Aesha and I are trying to work that out.
The guests are snorkeling on that beautiful reef, it's amazing! I can't believe how tame the fish are.
It's very Bravo that we keep getting shots of Magda wearing not much describing her past "work." I don't know why a yoga instructor / personal trainer needs a picture of herself doing the splits in a bikini on a bare deck at sunset but it's all very splinter-y.
Captain Jason has completely taken Benny under his wing now that he understand that Benny's lost his entire family, he loves Benny!
I feel like this will not go well.
Benny agrees to get back in the chain locker again, something he swore he would never do again, so there's that. He crushes it, good job, Benny!
We've got a 7:00 pm Casino Royale supper tonight, woooo! I don't know what that means, fancy robes again worn only by a dozen people with super tacky taste?
Tumi sneaks up and helps Magda decorate the table; she does love it so.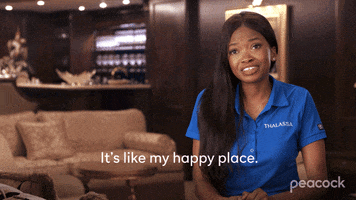 Guess what happens when the guests hear it's 'fish again' for supper? They don't want it! 4/8 turn down the first course, Aesha knew this was going to happen! Ryan yells at Aesha for telling the guests what they're eating…
No menu.
And don't talk to the guests about supper, just serve the food and run away like Ryan did?
WHERE HAS HE WORKED BEFORE??
I do actually understand where he's coming from; he wants to be able to serve what he has planned and what he thinks they will like. We just also know that he is super lazy and prefers to make the guests think he's in charge. When really, they are.
He does pop up and talk to the people he's calling 'f***ng scumbags' in the kitchen, telling Eunice he will not serve her scrambled eggs, she's going to love the now-to-be-seared crudo!
Jaysus wept.
Ryan takes the fish off the plates and starts searing them individually with his little tiny torch. Time passes. Guests get restless, Primary Karim is on his feet and moving toward the galley as the show comes to a close.
Until next time, cheers!