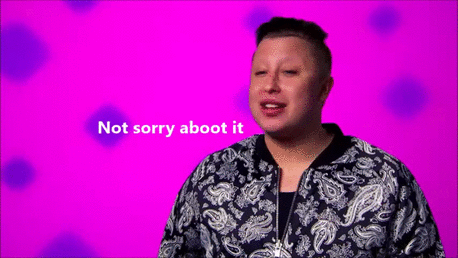 Welcome back to Canada's Drag Race where we're 'pologizing because of course we are! Who's ready for an epic all-girl rap battle?? Me TOO! Rolling into my CDR S1:E03 Not Sorry Aboot It recap after the break!
We lost a Canadian legend last week when Kyne was eliminated from Canada's Drag Race but we kept Tynomi Banks so we're…even? Squared? Lemon conquered all to take CDR's first acting challenge, closely edging out Kiara who did f.a.n.t.a.s.t.i.c.
On to this week, where Deborah Cox is guest hosting!! DEBORAH COX! Wow, she looks amazing, she's Canada's R&B goddess and somehow still looks 12.
Everyone de-drags after Tynomi scrapes off Kyne's final missive from the Mirror of Secrets, I can never get used to the ladies with no hair.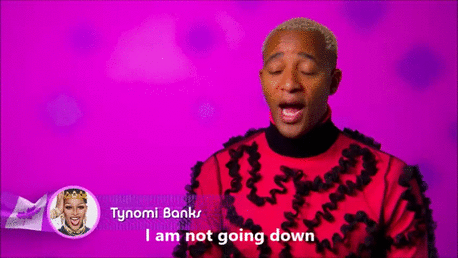 RuPaul signals from the TV with the Herses-alarm, this episode is about something very near and dear to my heart: apologizing. All Canadians apologize too much, I'm doing it right now without doing it and that's a special gift I can teach you. I once apologized to a plant I stepped on. I just now apologized to a reader who thought my recap sucked. It's an art.
Host/judge Jeffrey Bowyer-Chapman strolls his fine self into the workroom to more fingerwaves that I could have imagined happening spontaneously.
Hahaha Traci Melchor from eTalk is the helper for the mini-challenge, that's so appropriate it hurts. She's called Canada's best 'squirrel friend' and that's someone who loves her gay friends, stands up for their rights and is a Drag Race superfan. What.Itme. Didn't that used to rhyme with PFLAG?
The queens will be auditioning to be co-anchors for a brand new morning show: Canada GayAM. The instructions will be trilingual, though! English, French and Draglish! Scarlett BoBo tried to change her co-anchor to Rita Baga from Ilona Verley for the French advantage but was shot down, booo.
Talk to me like one of your French girls, Rita!
20 minute quick-drag, go!
Priyanka and Lemon easily win the co-anchoring challenge, although Jimbo won my heart with her Nancy Grace. I hope she does that in Snatch Game!
The co-winners get $2k worth of dragcessories from Amped Accessories, what does that mean?? Sparklies?? More importantly, they get to choose teams for a girl-on-girl super shady rap battle Not Sorry Aboot It, wooooo!!
Ralph will be helping them compose lyrics, Hollywood Jade will be on choreography! I legit think Priyanka came just then.
Awwwww BOA is picked next to last and Ilona Verley last AGAIN. Is this a thing against big girls again? Allow me to direct you to one of the best queens of the past decade: Ginger Minj. You're welcome.
Ilona has to werk to get past this second time last in a row business, it's been a recurring theme in her life but she's good at drag! She's really grown on me, I'm hurt for her, you guys get it together!!
Priyanka suggests Priyanka and The Dolls as a team name, to be shot down immediately. Good thing, since the other team is The Dwalls. Hai Mooseknuckles! Anastarzia Anaquway is confused.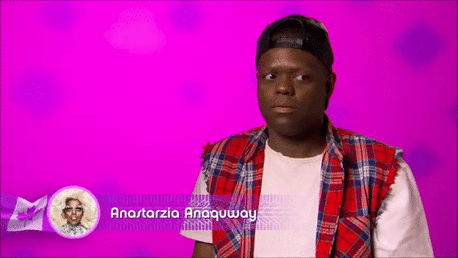 It's when. It's when a guy wears his pants so tight that his giblets are separated by the seam and it looks like a knuckle, but like a big one like if a moose had knuckles!
BOA is going for bestie Scarlett BoBo.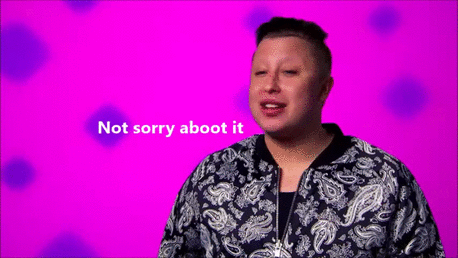 Jeffrey comes in to check on his queen…Latifahs, how is everyone doing?? Jimbo is mesmerized.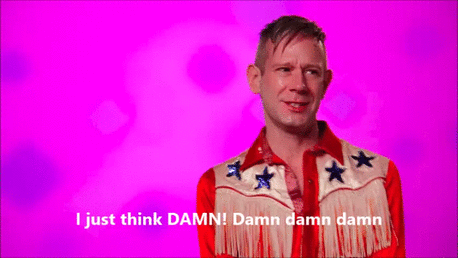 But Lemon is on game! She's a rapstress and she READY.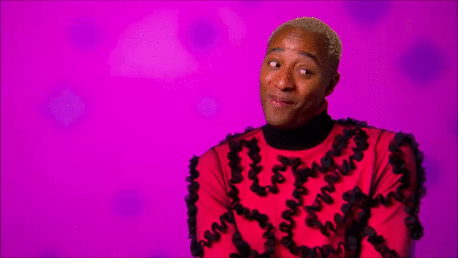 Hahaha.
The Dwalls are the first to practice lyrics with Ralph, everyone does great except BOA, who is still the funniest cow of the season, hands down.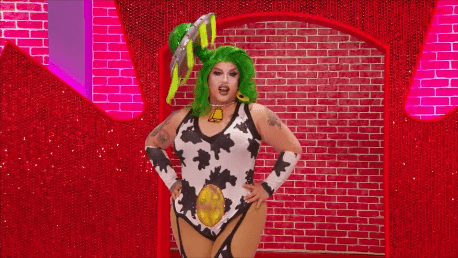 Although Jimbo is coming for her cowcrown, for real. Rapping in a fur coat about "RuPaul's disGRACE."
Time for the Mooseknuckles, did you know Priyanka has two songs on iTunes? Scarlet BoBo too! I think they're lying. I don't know. I've heard Apple is evil and you know what? I believe it.
Even Ilona does great, but Anastarzia…let's just say: she's a pageant queen and she's beautiful. Hahaha Rita Baga is a trained vocalist so she Celine-Dion's Lemon in song. Oooh ah oooooohhhhh ah.
Lemon is ecstatic to learn from Hollywood Jade and assistant Irwin, she's been so overwhelmingly confident this whole challenge so I have to assume she's going to crash and burn. Subtlety, thy name is not Drag Race.
Jimbo is strugggggling with the dance but I wouldn't put it past her to be exaggerating her uncoordination.
I don't know what I was worried about, it's Mooseknuckles that are in trouble for choreo.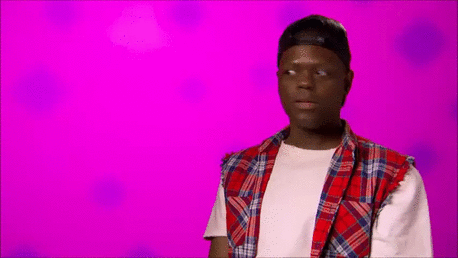 There's drama between BOA and Scarlett BoBo, it follows the usual trend, i.e.: 'she jelly' vs 'she a bad friend' but it is a shame since they knew each other before coming to CDR. BOA is feeling anxious about the split and tries to talk to Scarlett who can't talk now! No! It's right before the big show!
I feel like there hasn't been enough Brooke Lynn Hytes, no? None. Zero. Even too much is not enough and we got bupkus thus far, booooo.
The Mirror of Confessions has yet to do its work, this time it strikes Priyanka, who hasn't told her dad she does drag. Her dad doesn't even know she's gay. Maaaaannn. Priyanka's dad is Guyanese, she says people are killed there, legal or not. Why hasn't she told her dad?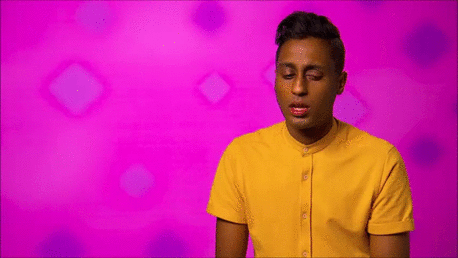 Ahhhhhh Priyanka. She says she's dating a girl named Priyanka, if her dad watches Canada's Drag Race, he'll be able to meet her.
Judging!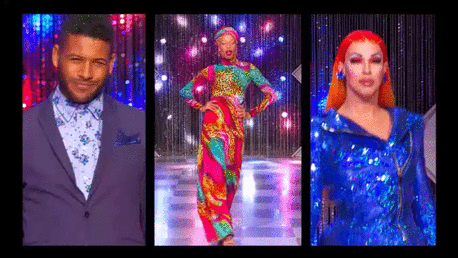 There's Brooke Lynn, whew. Hai Stacey McKenzie too!
Deborah Cox does the introduction and we're into our Girl Rap Battle! Memorable lines: "need to wash your panty panties" (true story) "while I sit back and I'll b*** my m***" (sung while wearing a sparkly leotard and fire hair) "why can't we just be nice like Canadians? You mean passive aggressive? Yes!" (so true).
I can't even say how much I hate Jimbo's drag. Love Jimbo, hate her drag. ALL of it so far.
The Realness! Category is: Quebecy With The Good Hair
Kiara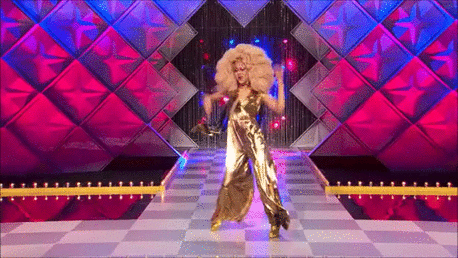 Jimbo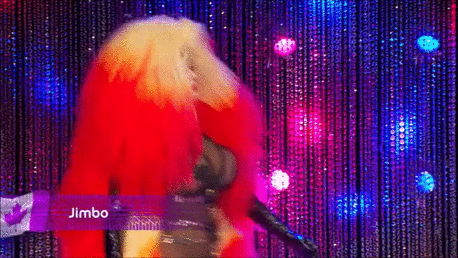 HATE
But she feels like "an electrified poodle who is ready to serve some sexxxxxxx" and I can't hate that description.
Tynomi Banks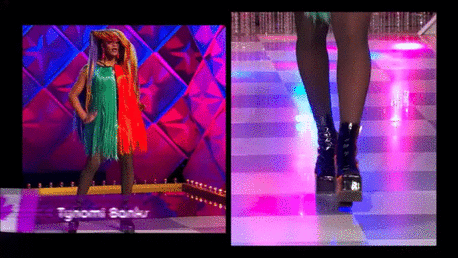 BOA but what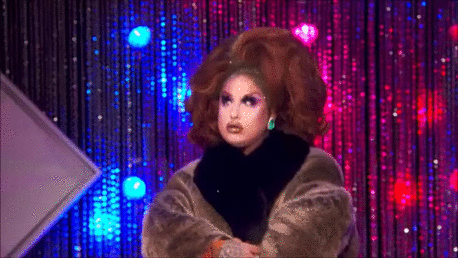 I couldn't figure who she looked like, but I have it! She's a dead ringer for the mean woman at the orphanage in the first Despicable Me! Miss Hattie!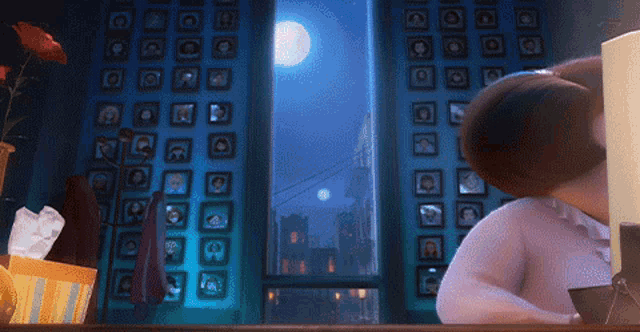 Lemon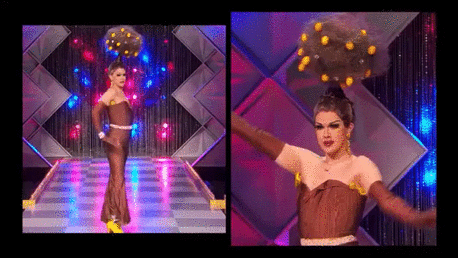 Priyanka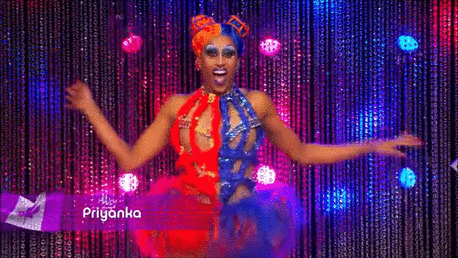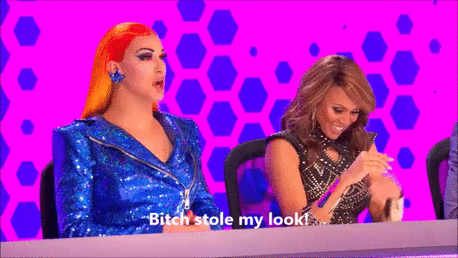 Anastarzia Anaquway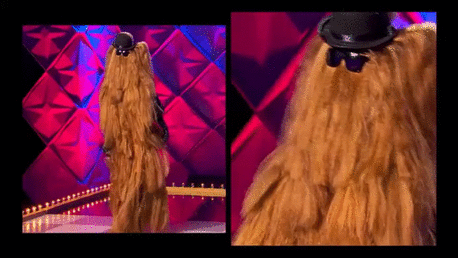 Rita Baga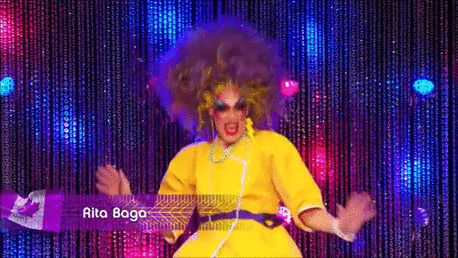 Scarlett BoBo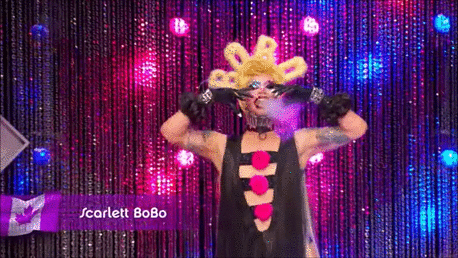 Awww Ilona Verley looks so cute! Wait. There are POODLE HEADS on her shoulders?? How did I not notice that the first time around??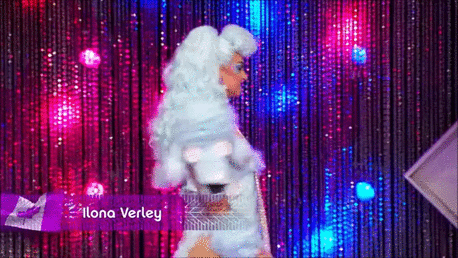 Hmmmmm we have seven in our top and bottoms today, usually we get three of each! Canada's Drag Racem subverting the natural order! Who among Tynomi Banks, Priyanka, Kiara, Scarlett BoBo, Anastarzia Anaquway, BOA and Ilona Verley are going to lipsynch for their lives tonight?
Kiara: bottom for basic looks and general forgettableness, she cries.
Tynomi Banks is read for forgetting the lyrics she.wrote.herself by her former boss Deborah Cox, did you know she danced for her? It's not like having a song on iTunes but I guess it okay. The hair outfit is awful.
BOA is a top and nobody likes that! Nobody! The judges love her and her weird and dumb outfits because she performs and you can't stop watching her but they're not getting across the same way and they're mad.
Deborah Cox calls Priyanka MVP of this challenge and she was! She has to be in the final four, final two, whatever. She's got PERSONALITY but also pretty and smart and gross and you mark my words.
Oh bummer, Anastarzia is a bottom, even with her cool hair look.
Scarlett BoBob: top.
Ilona Verley didn't do well in the challenge but her awesome runway look is pulling her through for at least one more week. Jeffrey is especially in love with her taste level in a way that he hated Kiara's awwww.
But Ilona needed a win tonight and she got it. Jeffrey: it looks EXPENSIVE! Ilona: it WAS!
Backstage untucking (but not really), Tynomi is really sad that she's in the bottom for the second week in a row. I just don't think she was the worst of the night, I think Kiara and Anastarzia will be lipsyncing if we're going by critiques.
BOA finally gets a moment with Scarlett BoBo to ask what's going on, ending up apologizing for…she doesn't even know. But she doesn't want to fight and she wants Scarlett to feel better and really: they're both Canadian.
Deliberations! Anastarzia gets the harshest critiques, called the "terminator of drag" followed by a chorus of mehs.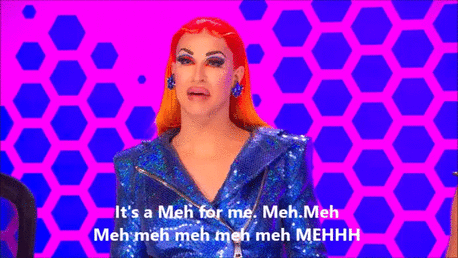 Results! BOA is dismissed as Safe, Scarlett BoBo is given props and Priyanka wins her first week and a VIP stay at the Hilton Lac-Leamy!
*Just go ahead and try to stay or go there now. Go ahead!
Scarlett and Ilona Verley are safe, leaving just Tynomi Banks, Anastarzia Anaquway and Kiara to face the judges.
Awww man, Stacey does it wrong and releases Kiara without the usual tension. Kiara about fainted, so it's not a bad thing.
Tynomi is feeling strong about lipsyncing to a Deborah Cox song, as she should be dancing to these songs for TEN YEARS. TEN. I can't tell who's winning….Tynomi seems low energy but Anastarzia is literally standing there but with great emotion…I can't tell!
In the end, Tynomi Banks lives to dance another day and it is Anastarzia Anaquway who leaves us.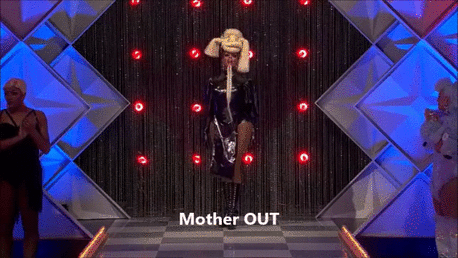 Until next time, everyone, cheers! No doot aboot it.