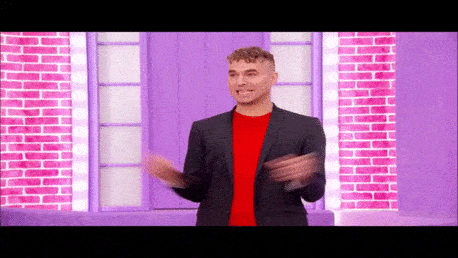 I can't ever start a Canada's Drag Race recap without wanting to shout a Shangela hall-lay-lou but I feel like I always do it wrong so instead I will just talk about it. That's kind of a recapper thing to do, right? Let's roll into my recap of CDR S1:E07 Miss Loose Jaw after the break!
It's kind of quiet in the workroom after BOA's elimination, Lemon is not happy how most of the other girls targeted her for going home (because THEY JELLY).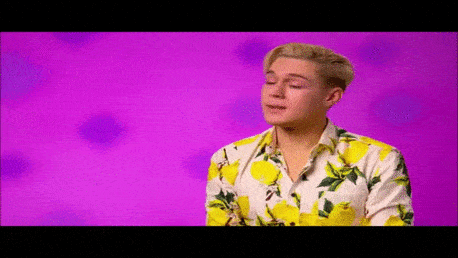 Because Ilona Verley was the one to send BOA home, she gets the job of wiping "NICE" off the Mirror Of Confession with...makeup wipes? Girl, you can't get a good clean with that, get some vinegar!
Ilona took this as a sign that playtime is over, it's like she doesn't even see her inevitable departure this very episode. I have a Drag Race buddy who is acccchinnng for me to watch this episode so I can't even say that with confidence. That much angst means our favourite Priyanka is in trouble and I can't TAKE IT!! Leave my funny/sexy Pri Pri alone!!
Mannnn I need to get Untucked, it's like I am only getting half the story.
I really like Ilona as a person because she's hilarious and vulnerable and real and I feel like we would be besties and wear powder blue together a lot but she doesn't seem maybe as polished as the other girls. She is that type of insecure where she never says anything to your face but gets all rammy in interview about people like...Rita Baga.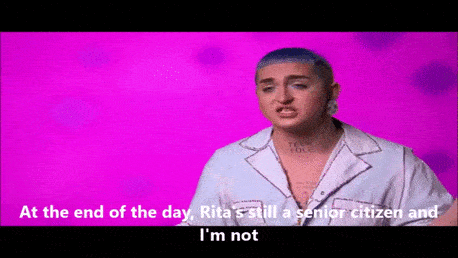 You could also just call that being Canadian.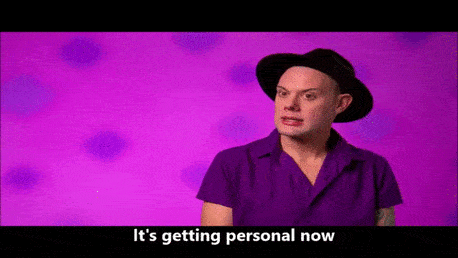 Scarlett BoBo is struggling with her middle of the pack status, what else can she do to kick things up a notch and get noticed? She SWALLOWED A FLAMING SWORD on stage. She rocked the best disco denim shoulders ever seen the world over! She's a little down.
Priyanka doesn't think Scarlett is feeling defeated, she sees anger and rage through all that filler. I mean, despair is kind of rage without energy, so I guess?
We've got Allie X as our extra special guest judge and it just shows how old I am that I have to keep looking these peeps up.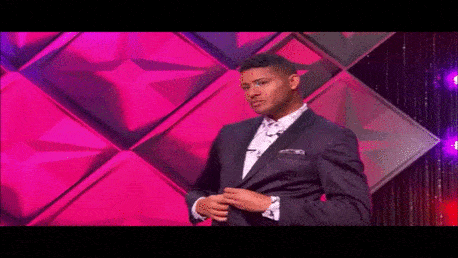 RuPaul's RuMail interrupts yet another "How are YOU, Lemon??" and our maple tarts run to the screen. Once again, I have no idea what she's saying, something about dogs? Brooke Lynn Hytes comes in to 'splain it to us cariboo-boos.
Oh! It's a Drag Pageant!!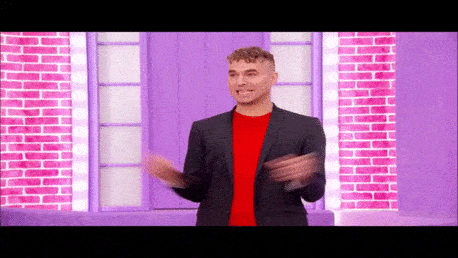 My little girl is competing in one of those next year (THANKS COVID), this is good practice so I can really get my stage-momming down!
The girls will be competing for Miss LooseJaw hahahaha.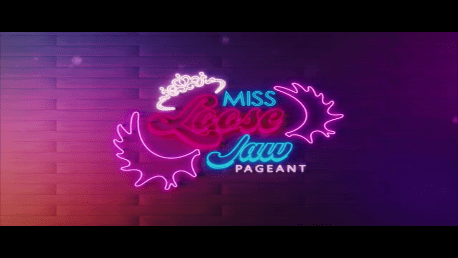 The queens don't get to choose their own characters, though, they'll be assigned and have to crush it in three categories: Talent, Swimsuit and Interview! Ilona has never done pageant and you don't say? Hm. Weird.
Jimbo is stoked, nobody does characters and improv and funny better than her. She commits.
It's a little different this week in that there is no mini-challenge, only maxi and since Rita Baga won last week, she gets to choose characters for her fellow queens.
The characters are what you'd expect; we've got a pageant queen type, Miss Match'd played by Rita Baga but Jimbo and Scarlett are fighting it out over Miss Behavin', the town bicycle. Jimbo takes it and Scarlett is left with Miss Informed, the know-it-all. Booooo. I hate Jimbo's drag, it's all sexdoll realness, but that also makes her a good fit for the town bike.
Lemon is perfectly cast as bratty pageant princess Miss Fitts, as is Ilona as Miss Erable, our walking Eeyore in heels. Priyanka will be the fiery and possibly criminal Miss Demeanor, she's an angry hothead.
Brooke Lynn comes in for the talent portion, here she is! Oh just in time to ask Lemon AGAIN how she's doing after the girls went after her during judging. Sigh. Brooke Lynn went through the same on her Drag Race season (who was feeling whose oats what?) so she's been there, Lemon figures she'll focus on herself, just like everyone else.
Priyanka's gonna bring the Big P energy on her road to improv challenge redemption. Rita doesn't think she'll have any trouble and she's probably right. Girl is a pro at characters, but maybe not so good at being herself. She's representing one entire official language and a very big province on Canada's Drag Race, that's pressure. The good news is that she's killing it, so there's that. She's the head of the House of Baga, lots of drag chilluns running around means she feels like she's got to be 100% on her game all the time.
Ilona is presenting a whole community also, she's the first indigenous and two spirit person on Drag Race. She sees it at an opportunity to be present for her people AND she's stoked that Allie X is coming: she has some Allie X lyrics tattooed on her!
Time for the Miss Loose Jaw Pageant 2020!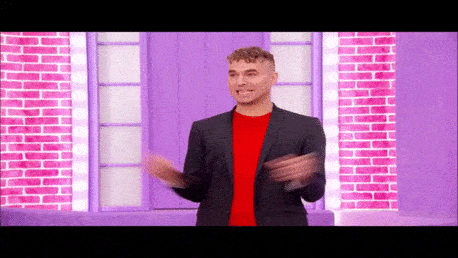 Hosted by Jeffrey Bowyer-Chapman and Stacey McKenzie, we also have more people pretending to judge in the quintessential Canadian Legion!
Michelle DuBarry is with us!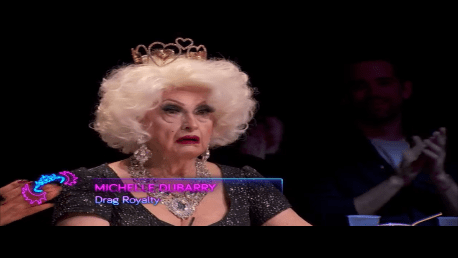 Traci Melchor is back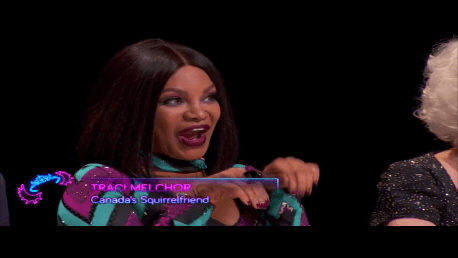 and we meet Stefan Brogen, aka Snake from Degrassi High!!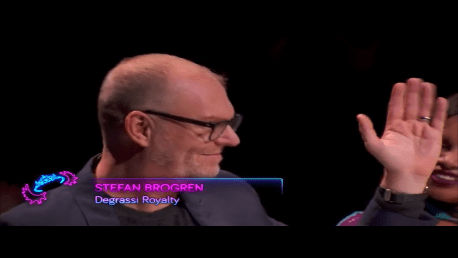 Ooooh is erm Joey Jeremiah kicking around anywhere? Asking for a friend. Also named TTM.
I have zero chill when it comes to Degrassi Junior High, I LOVED THAT SHOW. Unironically, and pre-Jimmy, although I also love Drake and would do unfor. Leaving that there.
Pageant time!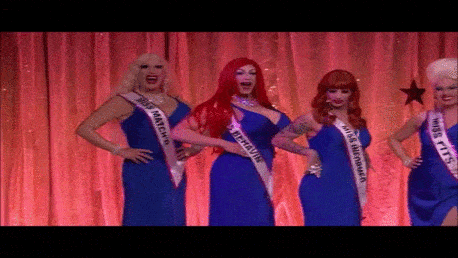 Hahhaha okay, Rita is funny as a walking #HashtagBlessed, but Jimbo steals it when she mimics a full on gag reflex check that was too much even for squirrelfriend Traci.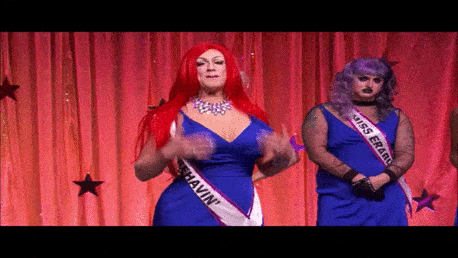 Ilona. Ilona forgot she's supposed be funny.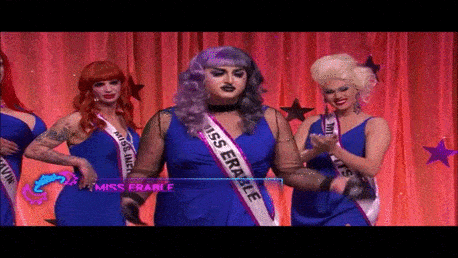 But Scarlett BoBo did NOT! Her speech cadence is everything.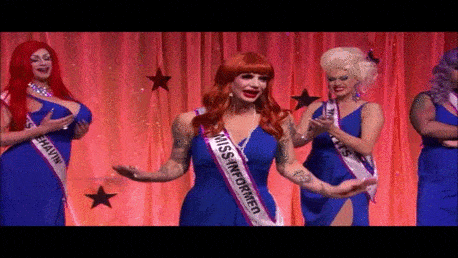 Lemon is adorable but I don't know what Ilona is doing for her talent portion...there are shades of uncomfy I don't think anyone is going to forget soon.
Why do young people always think making people uncomfy is a talent? I can do that with one well-placed bite.
I don't know that Priyanka's interpretive dance landed, I think her character is one note and that note is unbridled anger and it's not fun to watch. It has to be FUNNY. Giving birth just slightly off-stage was...
So I kind of see why there hasn't been a pageant on Drag Race until now!
I am concerned I won't be able to look directly at Jimbo's talent. Okay, it's animal calls and I just can't tell you what any of them are named, except for the BumBum gerbil because that's cute. Humping Jeffrey Bowyer-Chapman's leg until he has to call Security? Also cute.
Scarlett slays at bongos from Bongolia.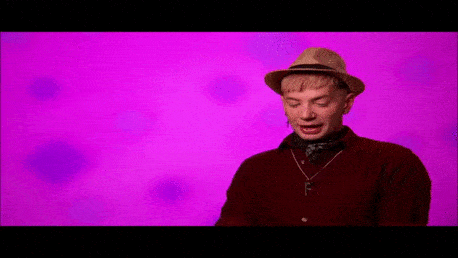 Hahaha Lemon is a mime and Rita wraps her dog as a present for her talent. "Let's use the pink one!!"
It's the little things with Rita, she always goes that extra six inches.
Wow, Interview is fun but Priyanka....one note would be range for her performance and I'm so WORRIED. Of course, Jimbo's no better.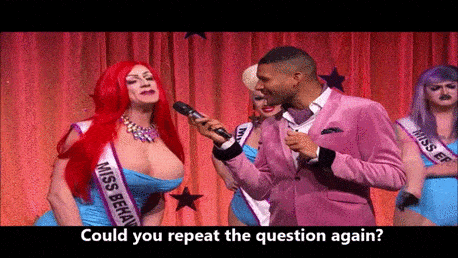 Canada's Drag Race is much hornier, isn't it?
Snake is maybe in love with Jimbo and I'm pretty sure he's straight.
Lemon nails Interview like I knew she would.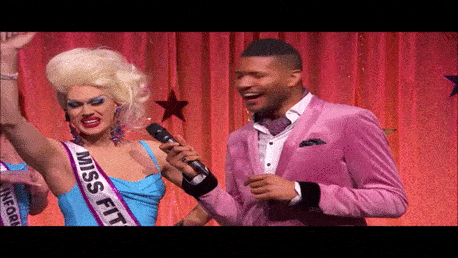 In the end, it's Michelle DuBarry who snatches the crown and the pageant is OVER!
It's oddly quiet in the workroom on Elimination Day, everyone somber as they paint their faces for Pageant Perfection which apparently only Rita Baga and I are excited about.
Scarlett takes basically one breath then lights into Ilona Verley, who said one word! One! And that was in agreeance! Honestly, Scarlett is just mean to the younger queens. She lost her punching bag BOA so now it's all for her Sissy.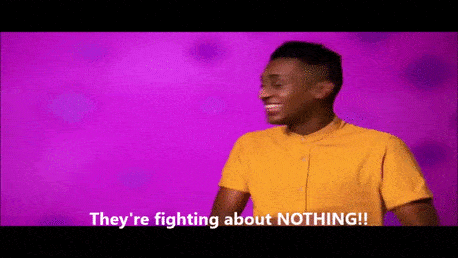 We get a little backstory on Drag Legend Michelle DuBarry, she's the oldest working queen in the business.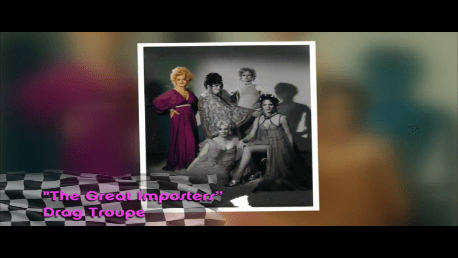 She was an early drag rights activist, she's part of the reason everyone here is able to do this, and on the world's stage no less.
The girls talk about who inspired them, I would never have guessed that Rita Baga used to be a big girl.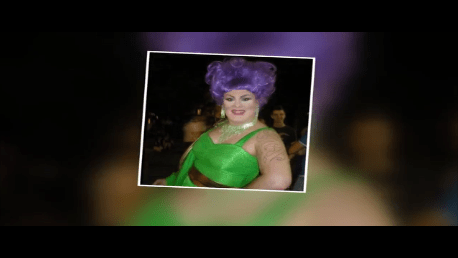 She embraced it and was accepted because she was fearless. Lemon in particular struggles with body image issues because of her dancing and drag background, neither of which she has exactly the right body for.
The Realness!
Ilona Verley looks amazing and I will go to my grave not understanding why the judges hate her lewks.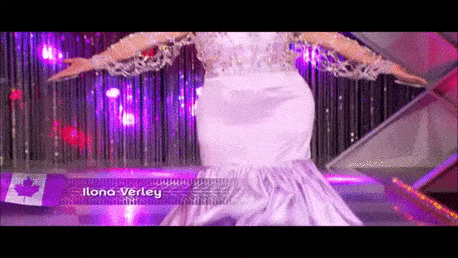 I particularly love her screaming "You want this?? 'Cause you can't afford it! Neither can I!! I'm still making payments!" in the voiceover.
Awwww Lemon goes full Toddlers and Tiaras!!!! I love it!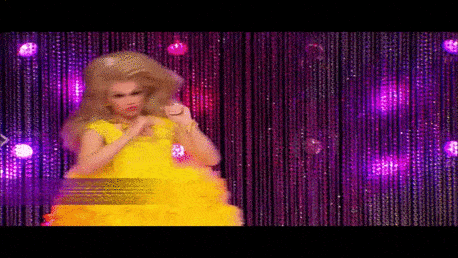 Rita Baga looks beautiful but not the least bit pageant. Not one bit. I think Brooke Lynn soiled her dress when she saw Rita's dress. Why is that hair, Rita??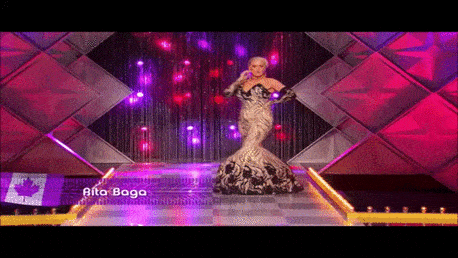 Priyanka looks beautiful but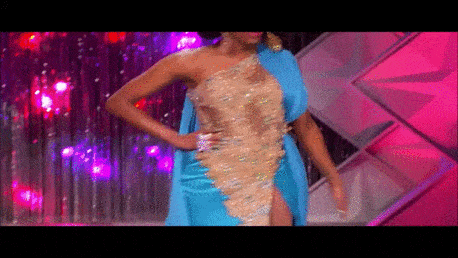 WORRIED
I don't get Jimbo's drag this time either.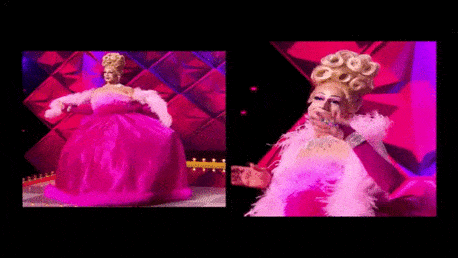 What is wrong with these ladies???? Scarlett BoBo, this is not PAGEANT.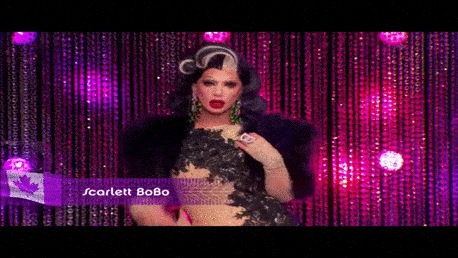 On to the critiques, where Everyone Loved Lemon but Rita Baga, Ilona and Priyanka were all one-note. Surprisingly, they did not think Jimbo was, but hate her runway look anyway, so it balances out. Since Scarlett's been complaining about never winning anything, I'm Canadian enough that I've earmarked her for the win so she can effing RELAX.
So it's between Scarlett and Lemon for the crown, what about leaving? Back to my favourite, Pri Pri has to stay but I don't know if she earned that spot this week...but she couldn't really lose against Ilona, could she? Because that's who else could be in the bottom...hmmm....
Jimbo thinks she might be, she's furious that Jeffrey Bowyer-Chapman questioned her taste level. I mean. Does Jimbo have a taste level? This is the same mistake Tynomi Banks made, thinking the judges are attacking them personally. They're really trying to help.
Rita offers some help next, Jimbo takes that just as well (which is not well at all).
Stacey and the judges, or "just between us first runners up."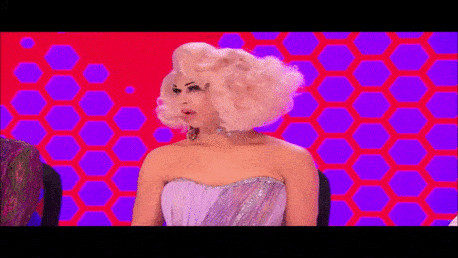 And I know they're going to give it to Lemon and I know that will kill Scarlett BoBo but I also think Lemon deserves it but I'm Canadian so I'm warming up a hot toddy for Scarlett right now.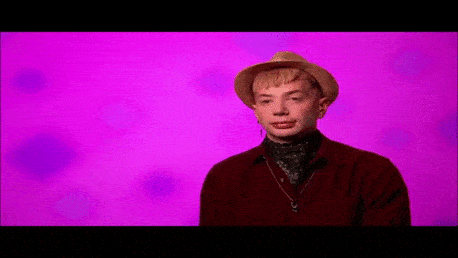 Lemon is going to Iceland with Pink Iceland! What?? Who goes to Iceland??? Why is it pink??
Ilona will lipsynch, we knew that, Rita is safe and that leaves? Priyanka will be lipsynching and Jimbo is safe. Gankjsbahjabhjbfbajfj,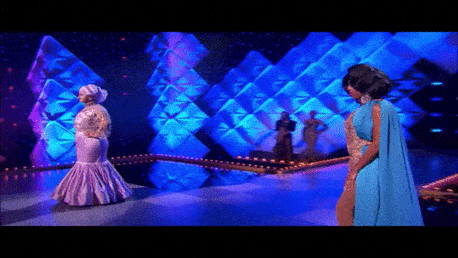 Priyanka has everyone just about crying.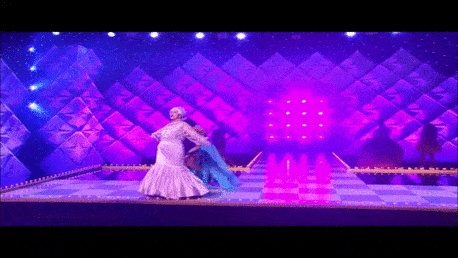 Wooooo and shantay she stays, whew! Ilona Verley is sent packing to the workroom where Allie X comes in! Yay! Awww, that was very sweet. Until next time, everyone, cheers!