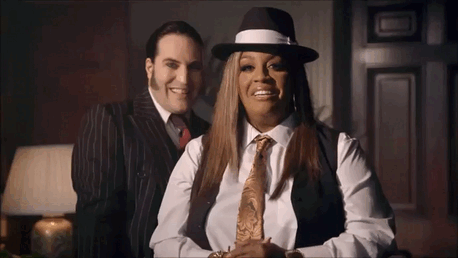 Well hello there and welcome back to the "best season of the year" it's Great British Bake Off time! Are you ready to meet a whole bunch of lovely home bakers willing to help each other out in a second, their own leaning tower of tiramisu be damned? ME TOO! Rolling into my recap of GBBO S14:E01 The Breadfather after the break!
We've got a new host this year! Alison Hammond is joining Noel Fielding after the departure of He Who Shall Not Be Named; she looks lovely and fun! Of course Paul Hollywood, aka The Breadfather, is back to judge, as is Prue Leith.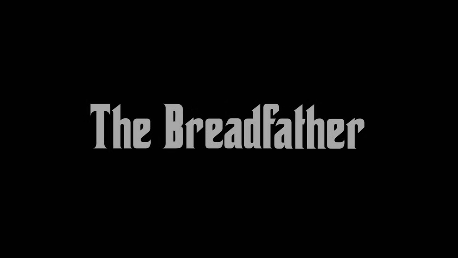 I would never say anything untoward about any previous hosts or judges unless your names rhymes with Smatt Smucas, but I love how Prue is always open to new baking ideas.
In the tent I have no names, but I do have first impressions! I will fill in names as I get them! This is Suburban Mom Tasha: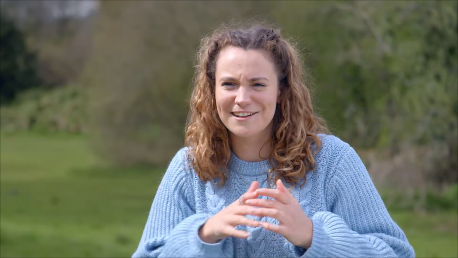 I am calling Matty Bruh for now.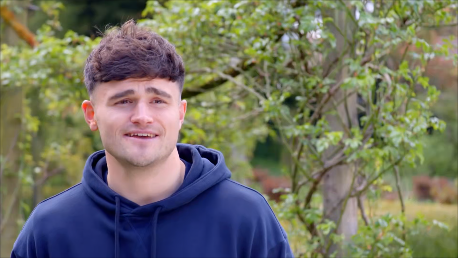 This lady can only be Terrified Great Auntie Saku.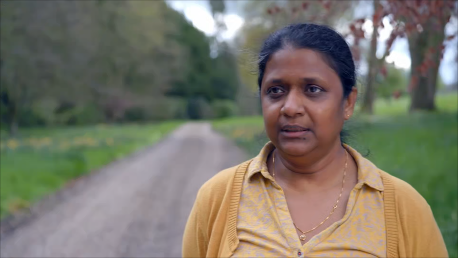 Quirky Girl is quirky: Abbi.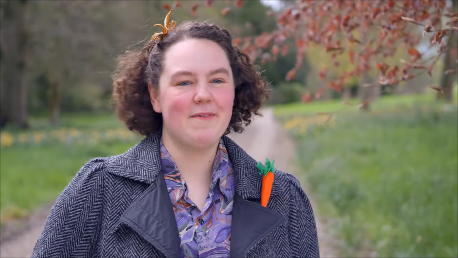 Young Prue is really Nicky!!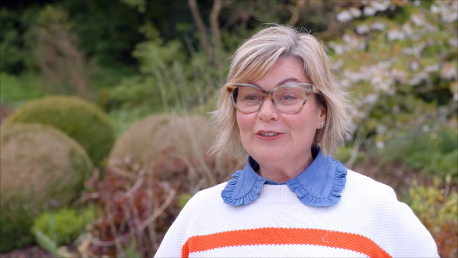 Senor Retiree's name is Keith.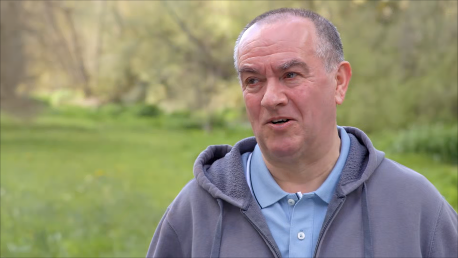 Luscious Locks Dana has her eye on Paul's…buns.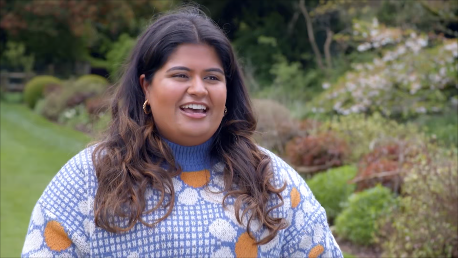 Collegiate HayHAYHay Amos looks very tall and a lot of fun.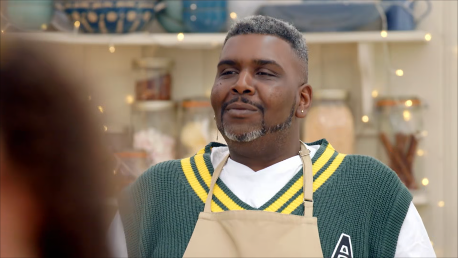 Not yet pictured: Young Generic White Dude (Josh), Younger White Dude with Rosy Cheeks (Rowan). We'll meet them shortly!
Someone needs a BSL interpreter, so we've got Darrel! Welcome!
We're wasting no time, jumping straight into the first Signature Challenge of season 14: a vertical layer cake! It's like a Swiss roll on its side.
Hallo Dan! You look like you were in the military!
Rowan of the rosy cheeks is first to tell us his plan; he's going with the classic combination of raspberry and chocolate.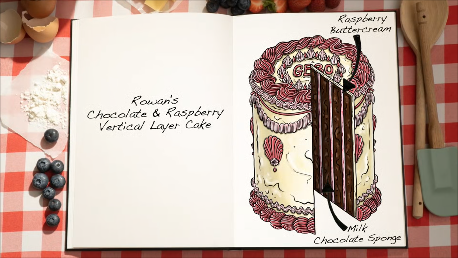 Nicky is a grandma with a history in air hostessing and an orange and lemon cake in the offing.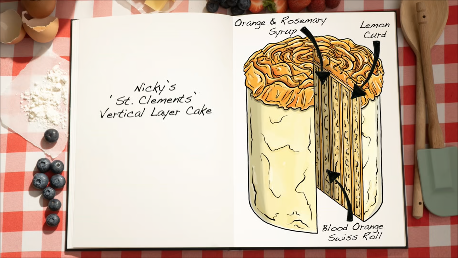 She sounds like a Scottish Prue!
Dan has little kids, a garden formerly full of rhubarb and awful homemade beer.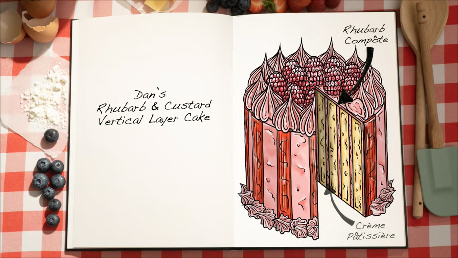 Amos is also using blood orange but he's too tall to hold a grudge against.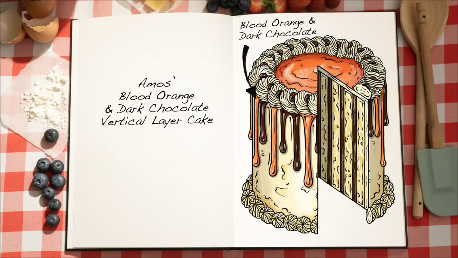 Ah, it's Tasha who is deaf, she's also a skiing instructor and probably neither suburban nor a mum. She's going to try and roll a Genoise sponge, though, so I will pay very much attention to her as I won't be seeing her for long.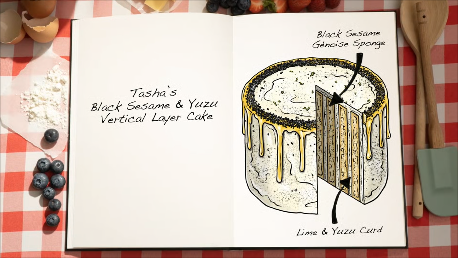 I missed gorgeous Cristy earlier, she's doing a lemon meringue something or other. I'm slightly concerned about how many lemon flavours she's using, 3 is a lot.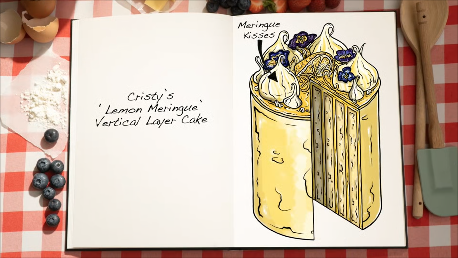 Oh I love lemon with blueberry! Saku is making a FANCY lemon blueberry loaf!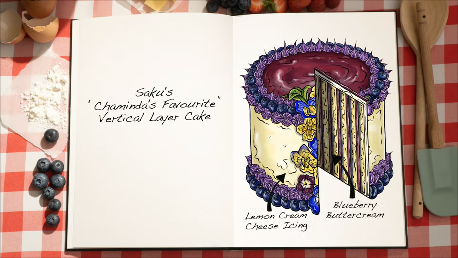 Paul senses her nervousness and comes over with a hug. I'm nervous, Paul!!!! Like all the time!!
Keith is doing a chocolate and orange cake too, but for his father.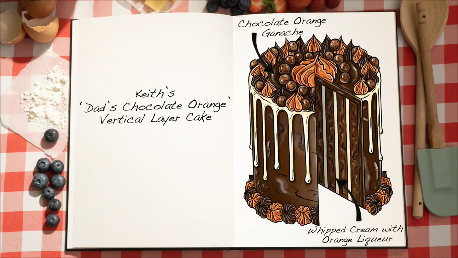 The baking is mostly done, now it's the rolling to freak out about! They're so thin, and in Tasha's case: wonky. Now they have to cool all rolled up while the fillings are finished and cooled.
Abbi foraged a bunch of her ingredients, course you did, love.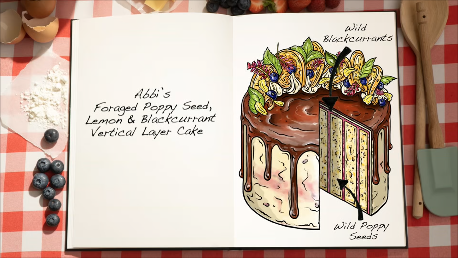 Matty is blown away by everyone's flavour combinations, he's absolutely the meathead I thought he was (PE teachers are people too!!) but he's making tiramisu so I hath forgiven.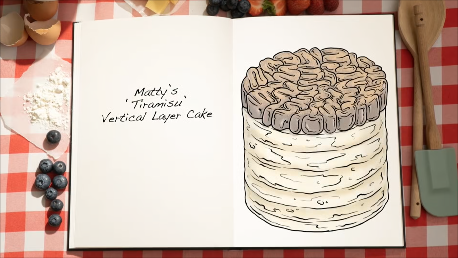 Dana is also making a coffee based cake, I rather think hers might be too sweet.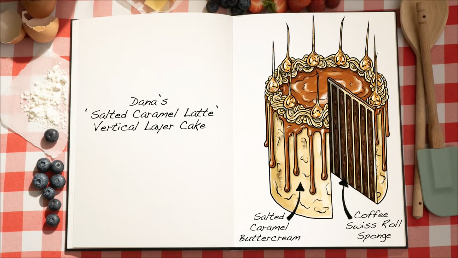 Everyone drinks tea while the sponges finish cooling because Great BRITISH Bake Off.
Okay, Tasha may be still in this, Matty's broken two batches of buttercream. I have no idea how you muck up even one batch of buttercream.
Josh isn't just a chemical lab assistant, he's also a rugby player with a multicoloured rolled sponge!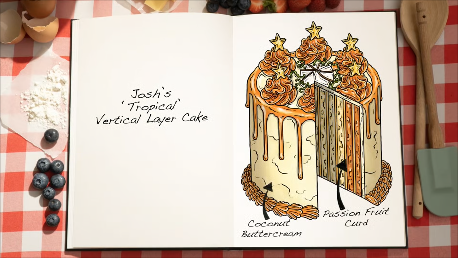 I think that's everyone?
Amos and Saku, your rolls look awful, I'm sorry. Well, not as sorry as YOU guys are but still.
I can't believe the first challenge is already done!
Let's see what the judges think! Rowan is first with his very tall cake. They love it and he about collapses with relief. It's always this way in the first episode of Bake Off, the bakers never really seem to feel they belong there for SURE until they get their first praise from Paul and / or Prue.
Josh's looks amazing but it slightly overbaked.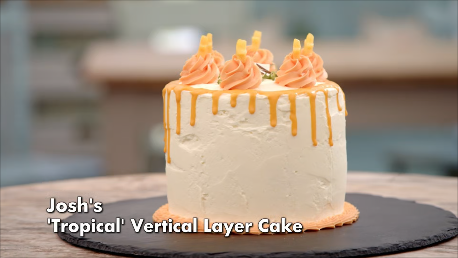 I have all my appendages crossed that Amos's cake isn't as dry as it looked rolling. He just has a lot of chocolate and not a lot of orange, never mind the unevenness of the layers.
I thought Cristy's cake was leaning but I guess not! Even with three types of lemon, we're shy of citrus flavour, so she'll have to concentrate that somehow.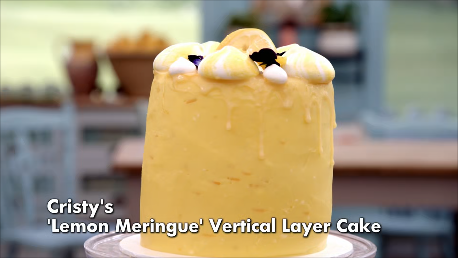 Nicky's cake looks like a Gaulish package, I expect to see Asterix at any moment. The flavours are just a little too subtle.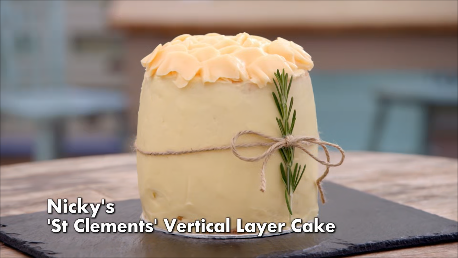 Abbi does very well with her messy foraged cake!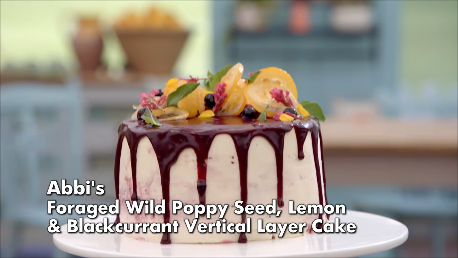 Dana's piping is messy but her flavours are on point!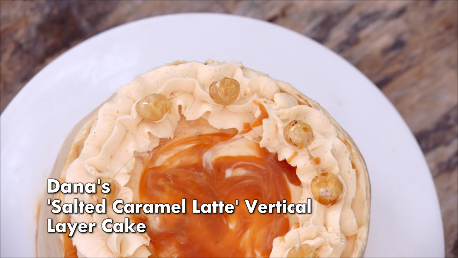 I am dying to find out how Saku's cake turned out and while wobby-looking, it's fantastic!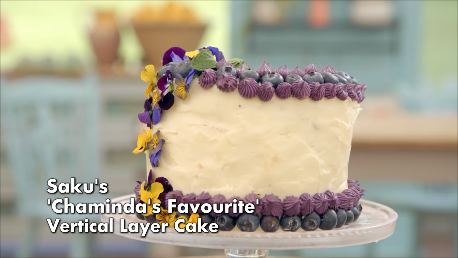 Matty gave up on buttercream and threw marscapone cream on the outside of his cake too, it's got so much coffee that Prue calls it 'muscular' because she must have seen his legs. Check out those wheels!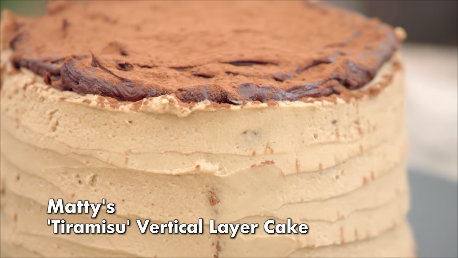 Dan has made a gorgeous little circus tent of a cake. How does it taste? Fabulous!
Keith knocks it out of the park with his orange liqueur filled whipped cream, even Paul calls it delicious.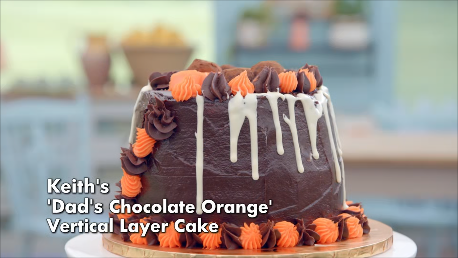 Paul asked if Tasha sat on her cake, if you were wondering how that was going. Her filling to sponge ratio is the only thing that wasn't quite right.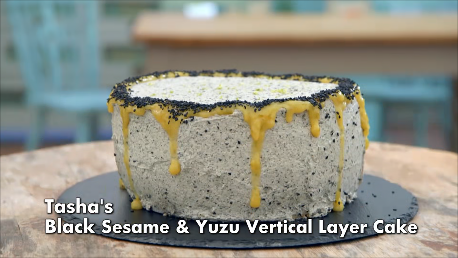 Now we're into the Technical Challenge! Paul calls it the 'most iconic Bake Off cake' so I KNOW a Genoise sponge is indicated! Oh! He means the one in the promo for GBBO!! Chocolate with ganache and raspberries!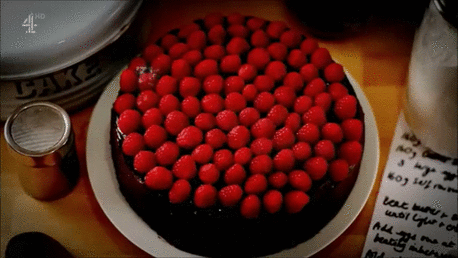 It's iconic alright, the first fun comes when everyone tries to figure out if you should chill your ganache or not. Paul and Prue explain: you should, but just a little. So helpful!
You know, once you've seen the missing raspberry, you can't ever not see the missing raspberry.
Dana may have twice as much chocolate in hers than everyone else's, so I'm rooting for her!
Times up, cakes on the gingham!
In order of least best to most amazing, we have:
– 12th -Dana of the double fudge
– 11th – Tasha for her defined waistband?
– 10th – Nicky No Shine
– 9th – Rowan – messy with the wrong colour ganache
– 8th – Josh
– 7th – Matty
– 6th – Cristy
– 5th – Saku
– 4th – Keith
– 3rd – Abbi
– 2nd – Amos – oooooh I thought he had it!
And winner of the first technical challenge of season 14 of the Great British Bake Off is: Dan with his neat and shiny cake! He has to be in consideration for Star Baker going into the Show Stopper!
And what is the Show Stopper? An animal-shaped cake, of course! Here's what's coming our way: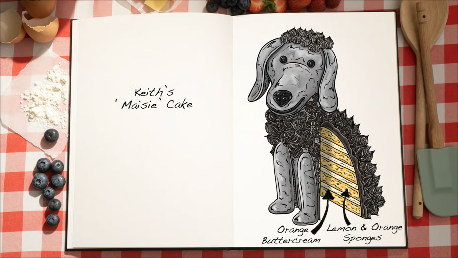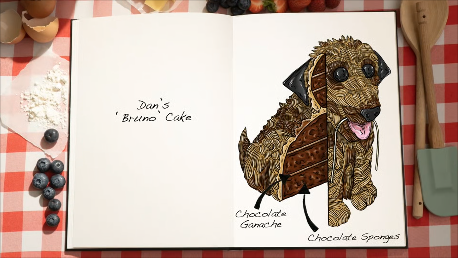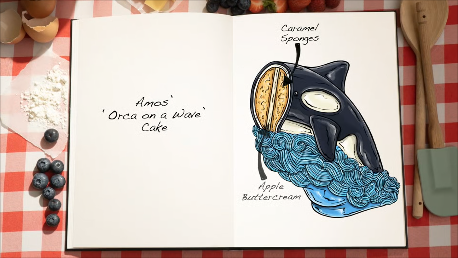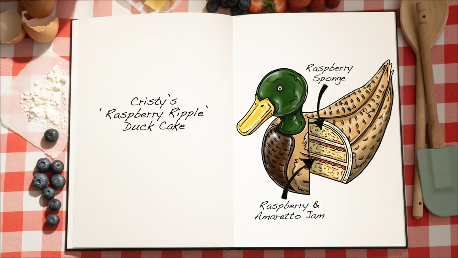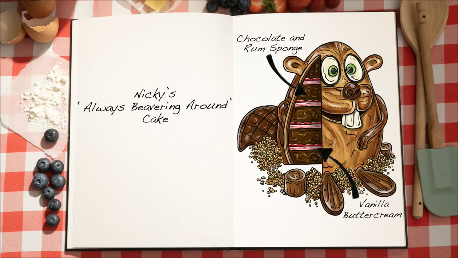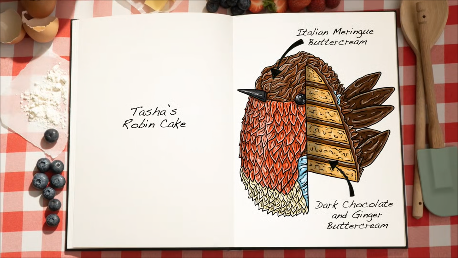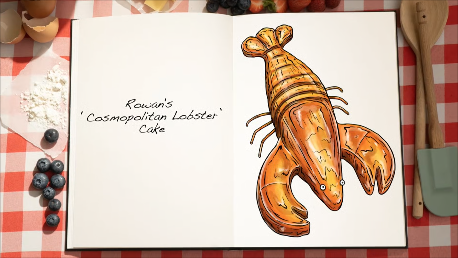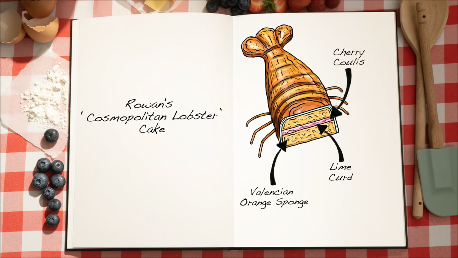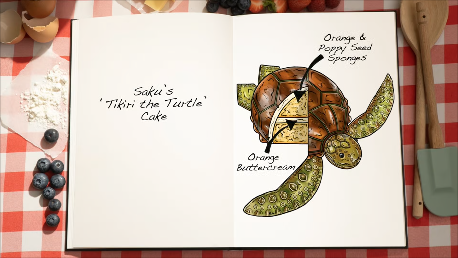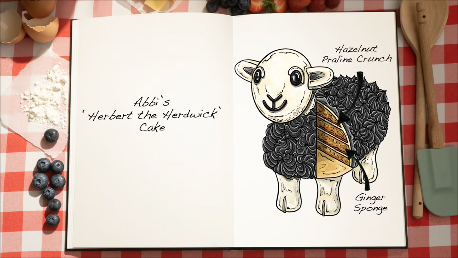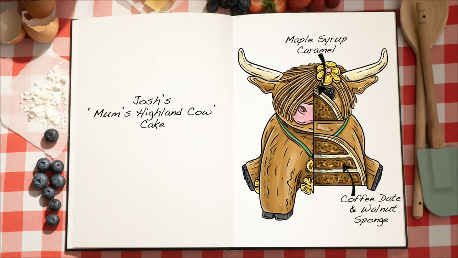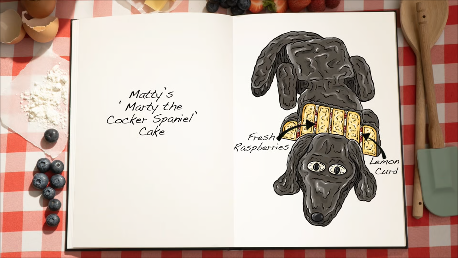 Amos struggles with his whale, the buttercream is too warm, which means his late-baking cakes didn't quite cool. Keith gets enmeshed in rice krispie bits, I don't think he's making it out!
I feel like everyone knows where I stand on fondant, I'm completely ignoring that absolutely everyone is using it today.
Some of these creations are just amazing! I love Cristy's duck! I love Amos's whale too, even if he calls it a 'piece of poo'.
Time for judging! Cristy is up first!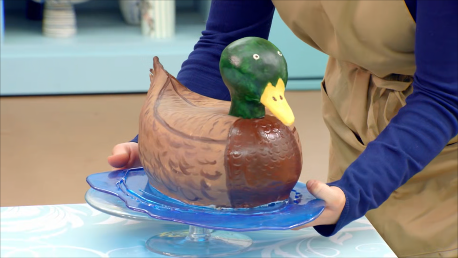 It's called lovely and gorgeous, good job, Cristy!
The dog cakes are freaking me out. Alright Keith, come through. It's delicious.
Matty does alright, also gross looking but tastes great.
Rowan does well.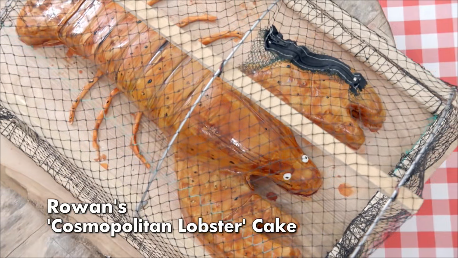 Saku's turtle looks great (fondant ehhh) but the cake is stodgy.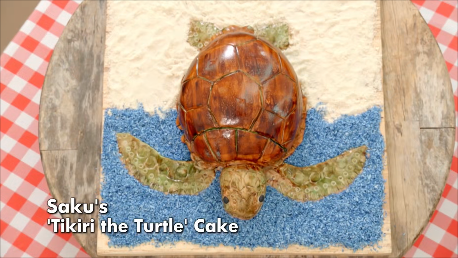 There is no way I am not having nightmares about these dog cakes, alright, Dan, what's inside? Chocolate and more chocolate, yay Bruno!
Now this is how you make a proper animal cake, like Josh! Cute and adorable with all sorts of gross fondant and too much buttercream.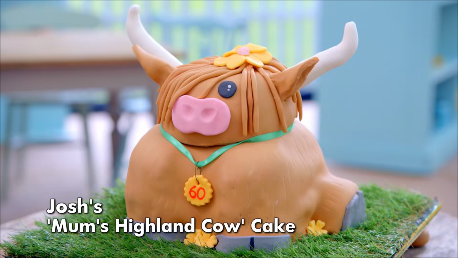 Lookit Dana's cake and tell me this won't be haunting your dreams tonight??? It tastes too much of peanut butter.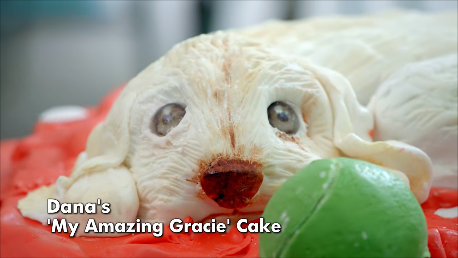 Abbi does better, she's top 3 today for sure.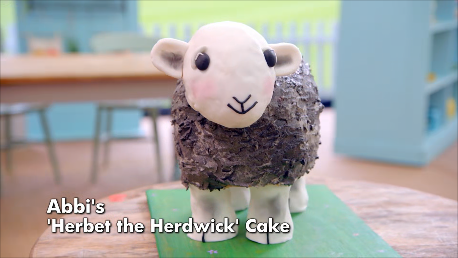 Oh Amos, I'm glad you did so well in the Technical. Your cake is awful.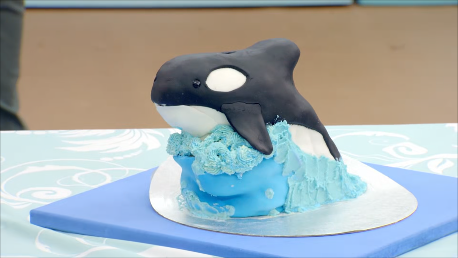 I think I need to let Prue do the introduction to Nicky's cake but since my gifs are not working, I'll paraphrase:
– Prue: Nicky, tell me about your beaver
– Everyone: BWAHAHAHAHA
Unfortunately, it's super solid, over baked and has too much fondant on the outside. It looks awesome,though!
And last but not least: Tasha and her sparrow. They love it! It looks amazing and tastes even better!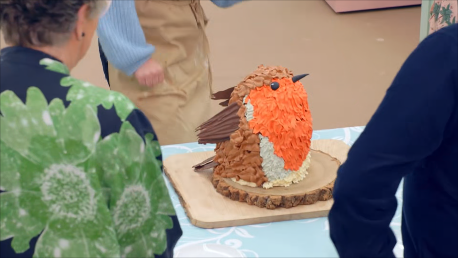 After our first deliberation, we have our judges' decision.
Our first Star Baker is: Dan!
And the first person to go home in season 14 is: Dana. No! Amos! They sent Amos home and he's crying and we're crying and how can he can he be gone already? That was Dana's ticket to get punched! He came second in the Technical!
Goodness.
Congratulations, Dan!
Until next time, everyone! Cheers!