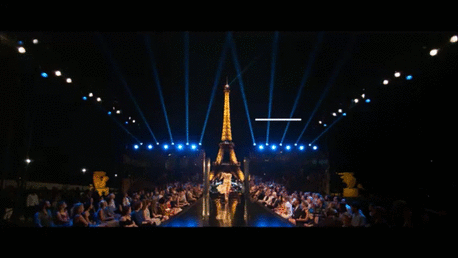 Hello! Did you know that Heidi Klum and Tim Gunn have a new fashion competition show out called Making The Cut from Amazon Prime??? ME EITHER! So excited, I've been assuaging my thirst with the excellent Next In Fashion with Tan France, but am so happy to see my dream team back in the reality TV rag trade! I adore Tim Gunn. It's okay if you don't and you may have valid reasons for that, but I absolutely think he is the shite, so much heaping of praise will be occurring in this recap. Onward already, right?? Into Making The Cut S1:E01 Heidi and Tim Are Back!
Heidi Klum and Tim Gunn are back, baby! They've assembled talent from around the globe to meet in a fancy New York hotel, I'm probably the only one excited that it's raining. The designtestants do NOT know they're coming!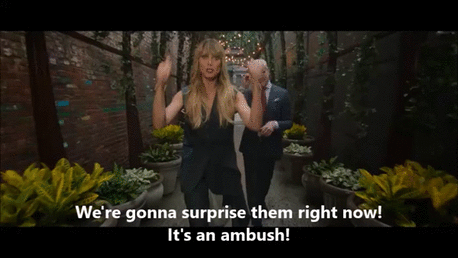 Heidi and Tim separate to scare them more efficiently.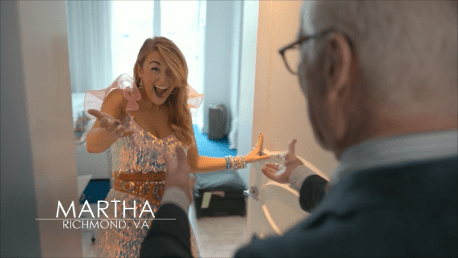 What...is Martha Gottwald wearing? Is that outfit by Beanie Babies?
Meet Esther Perbandt, who is a little bit naked.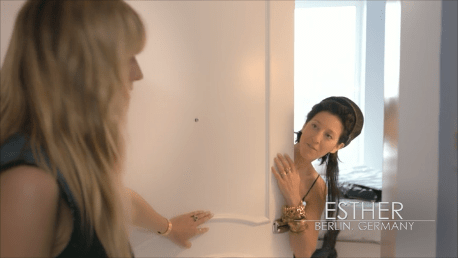 And Megan Smith, who is a lot a bit gorgeous.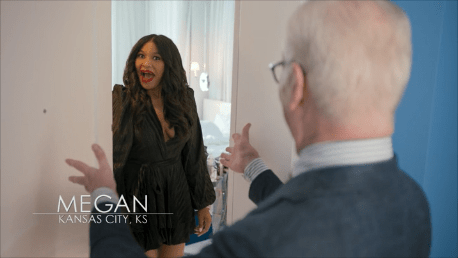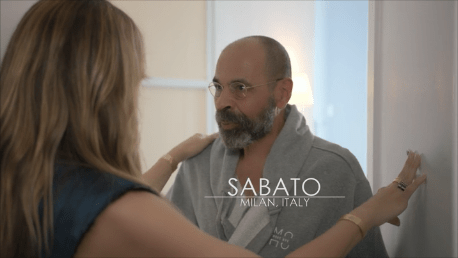 Sabato Russo didn't waste any time making a move on Heidi, pfft, she's already done the marrying men men twice her age, Sabato!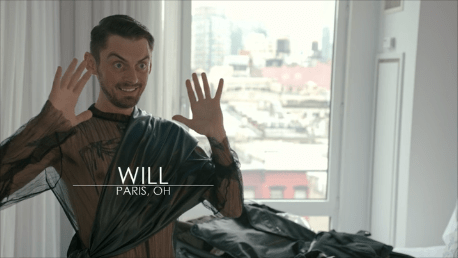 Will Riddle is that excited ALL THE TIME.
Jonny Cota is really happy about the selling-stuff-online-aspect.
Sander Bos is very, very young. He's also from Belgium, which is a three hour drive from Paris and a lot longer flight to New York and back.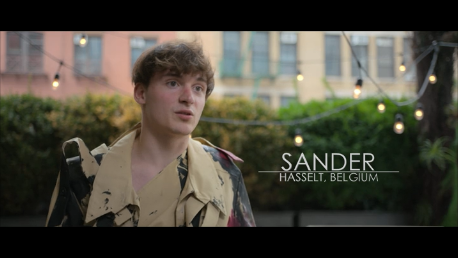 Rinat Brodach has allllll the 90s hair.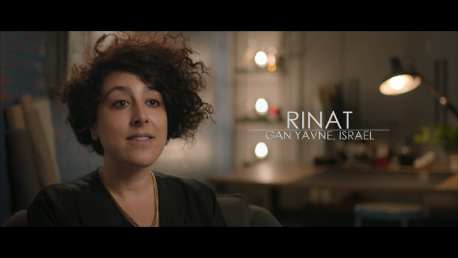 Joshua Hupper sounds exactly like he looks; super chill.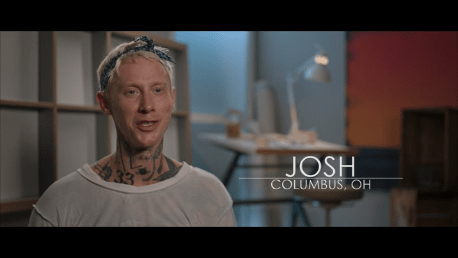 During introductions, Heidi and Tim lay out the prizes, one of which is selling their wares directly on Amazon. That's...quite the crossover.
Wait, Heidi's still talking about prizes, but did she just say the cash prize is a million dollars? One.million.dollars??
How can my poor Netflix compete with that???
The designers are ecstatic, even more so when Heidi drops the second bomb: they're going to Paris!
Remember travel? Remember sitting in groups with people and touching your face without fear and laughing and being excited because you have a job?
The first fashion shows is in front of the Eiffel Tower!
Remember going to cultural landmarks and just hanging out and touching stuff and eating from restaurants that are open?
They're in Paris and guys, I don't think they're gonna let Martha in.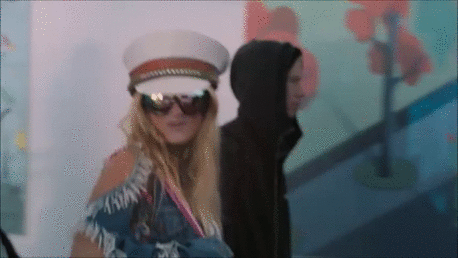 Will's never been to Europe before, he's even more wide-eyed than he was earlier.
Remember fist-bumping to celebrate being in Europe for the first time? Like, skin to skin?
Technically, Will has been to Paris, Ohio, so he's been somewhere. He's worked for other brands, this is his shot!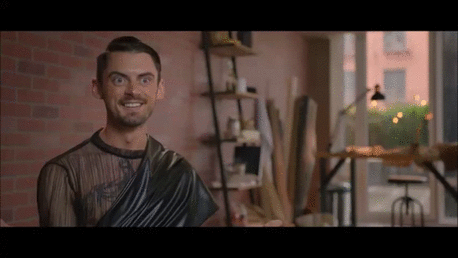 The studio space is gorgeous, Esther Perbandt is ready!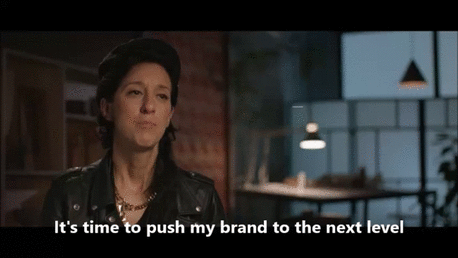 Everyone claps when Tim walks in, he introduces their challenge of the week. They'll be doing two looks in two days to represent their brand identity, one look will be sold immediately on Amazon. Well. Not immediately, right? Unless the winners are chosen in advance?
ARE THE WINNERS CHOSEN IN ADVANCE, TIM??
Oh another change, Tim reminds everyone: this is not a sewing competition. They each get a seamstress to work through the night to complete basics for each look.
WORK THROUGH THE NIGHT, TIM?? This isn't a sweatshop, Tim! IS IT??!!
The designers approve. They head out onto the streets of Paris to gain inspiration from culture and stuff. Martha holes up by the subway. For real.
Esther and Rinat Brodach sit and sketch together; Rinat likes Esther's androgynous lines. Esther describes her esthetic as a woman of strength.
Sander Bos considers himself an artist first and a designer second, he's putting his models in...boxes? Fabric shopping time!! How much money do they get? Are they in Mood? Is Swatch kicking around? Where are they?? It's really big and normal looking and there are people around, this could be Wal-Mart.
I am disappoint.
Some of the Americans struggle to find things, the ones that don't know French, but French-speaking Esther from Germany is able to ask for help and finds all the black fabric at the back of the store. Her esthetic is "always be extra" and I can't say I hate it. Who wouldn't want to walk around looking like a giant mermaid pillow?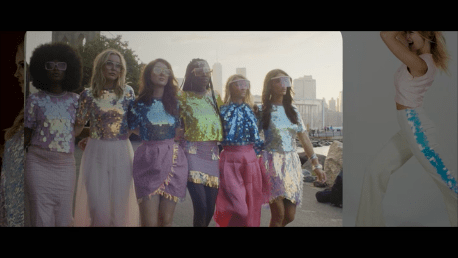 We finally meet Jasmine Chong of Kuala Lumpur, she's going for a perhaps too sexy look.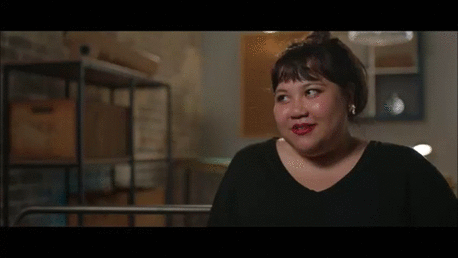 We see her brand later, it looks mostly like a lot of beautifully draped fabric. It could actually be drapes.
Heidi and Tim walk around Paris, how could they do the show without coming there? Tim finds it all very titillating; Heidi finds the word 'titillating' titillating, it's her word of the day!
Back at the studio, everyone gets to work and take turns explaining to us what they're doing. One look will be called Runway, the other Accessible, although I'm probably going to call it Commercial anyway.
Ji Won Choi of Moore, Oklahoma likes to do her work piece by piece to get a sense of it.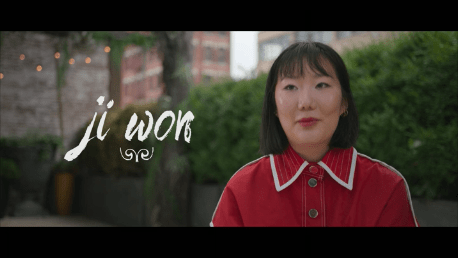 Nobody could pronounce her name, so she asked her parents to call her Rachel. That makes me sad. I went by a ridiculous nickname for decades for the same reason. She moved from South Korea to the US when young, finding herself in fashion. Finding herself specifically in Adidas fashion, it seems, showing at New York Fashion Week AND London Fashion Week (twice) already. Hm. I like her face.
The first day is almost over, give me one good clear shot of Troy Arnold, please!
Martha is freaking out at her table, she needs to cut her fabric but she's terrified of ruining the gorgeous material. She typically works with a pattern making service, she doesn't make her own. She's been hovering over her material for ages while Sabato watches from his table. He rescues our damsel in distress, aww, I didn't know we had a straight guy on the show! Well. He was the one leaning over Heidi...
Jonny loves everyone so far, from Esther's cool vibe to Sander's crazy ideas. Joshua Hupper feels like he's at a sleepover with his besties!
Everyone is far, far into the fabric cutting and pattern making when Martha finally jumps in. The designers have use of a seamstress (who sleeps during the day, right??), but they have to have very specific instructions put together for her/him, with pictures and trims and buttons and everything required. Martha has literally just put scissors to fabric and it's 20 minutes until her seamstress picks up. She does assemble something, she's hoping for the best!
The next morning, everyone checks their bag to see what the elves did overnight, they're all pleased. Time for our first round of Timtiques!! Ji is up first, she's got her commercial look to show Tim and he likes how her stripey Korean jean jacket "breathes."
Martha is next, Tim thinks there's an unfortunate Junior vibe but Martha loves it. Will she tone it down?
Sabato and knockout Megan Smith get good feedback, so do Rinat and Sander. Esther is struggling with the level of complication in her design, she's got a lot of work left to complete.
Jasmine's dress is really beautiful, but it's completely sheer. That's not racy, that's nekkid. She and Tim have a lovely conversation about size fluidity and draping per the specific body she'll be dressing, I like her work but it is extremely simple.
Tim's not as happy with Jonny Cota's design, the two looks are not cohesive. And that's it for today! Tim gives an emotional speech, the next big global fashion brand is in this room! He makes us all tear up because we love him.
WE LOVE TIM.
Martha videochats with her husband and kiddos back home, that's so tough. She's got a tiny boy and a little girl, that must be so hard to not see them. She sees that her husband has everything under control and heads back to the workroom with replenished resolve.
She's not going to listen to Tim. She's going to leave the Juniors skirt and I agree with her. She had a wonky sparkly vision and neither good taste nor common sense should impact that.
*Wait. Tim didn't tell anyone to make anything work!!
Speaking of, the next day we meet the models and Sander has his in a literal box top with a stick coming out the side.
Okay, I finally get a clear shot of Troy! It's not flattering and we've spent exactly three seconds on him, but here he is!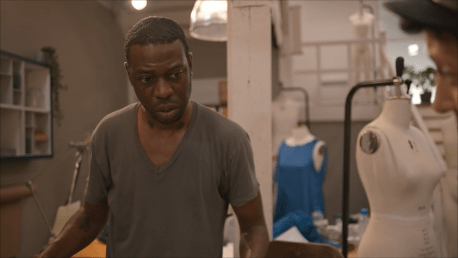 Esther is really behind, she didn't leave clear enough instructions so her seamstress didn't do what she wanted. She has two hours to remake her entire look. She runs around like a crazy person while I try very, very hard not to roll my eyes at Martha. I'm struggling to call this pile of mismatched patterns, huge stupid bows and too many accessories 'fashion', but I understand I know nothing.
Esther is getting a lot of emotional support from the other designers, even some practical help from Rinat, who hand-stitches for her.
They're in front of the Eiffel Tower!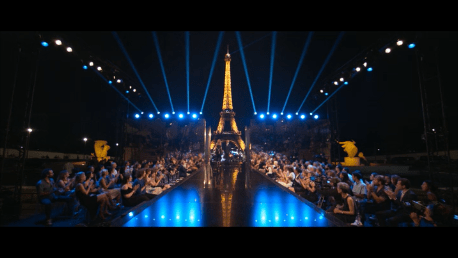 Joining Heidi and Tim this week will be Joseph Altuzarra, Corine Roitfeld from French Vogue, Naomi Campbell and Nicole Richie. One of these things is not like the other...People love her, sure.
Naomi Campbell looks amazing!
Time for the runway!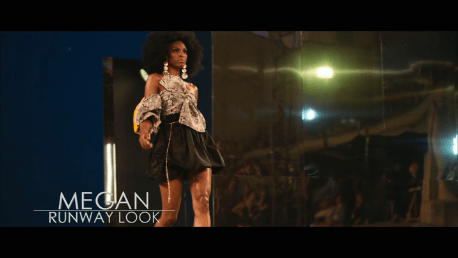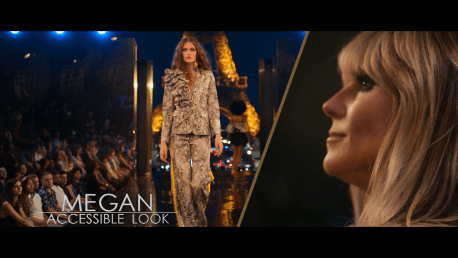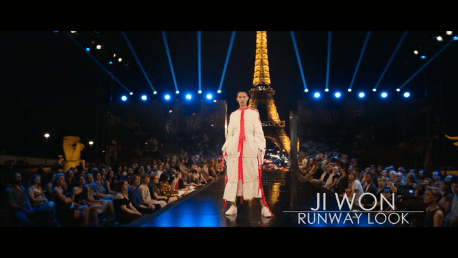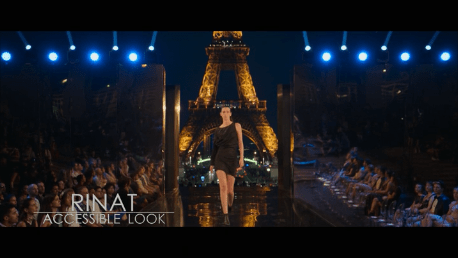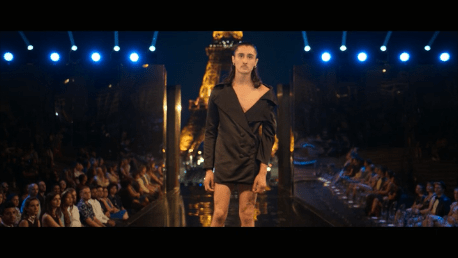 I legit cried when I saw that model rocking that look. I'm so happy he's there.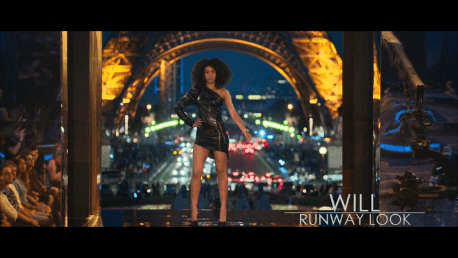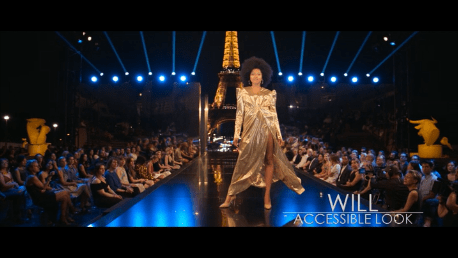 Will is so happy after his runway that he and his two models full out bawl backstage.
I love Jonny's second look!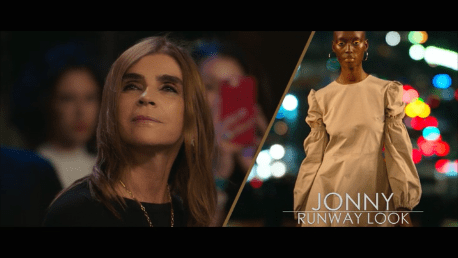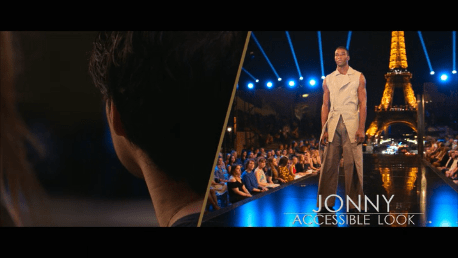 I'm not sure Jasmine's worked out.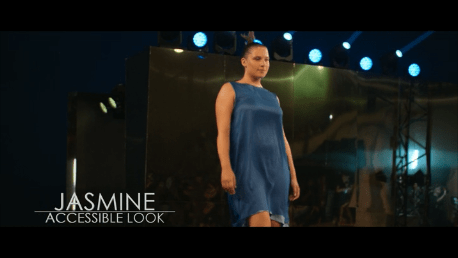 But I love this one.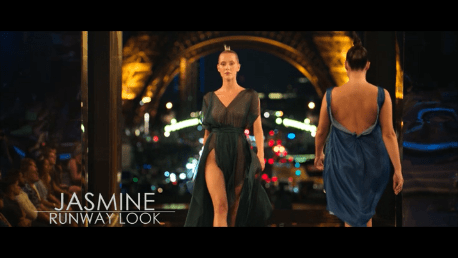 The judges don't like anything at all.
Josh didn't land either.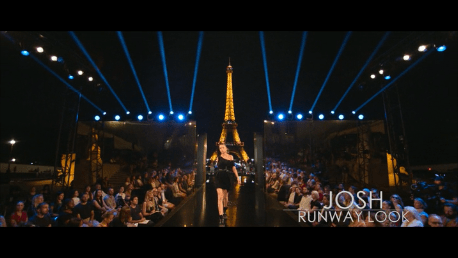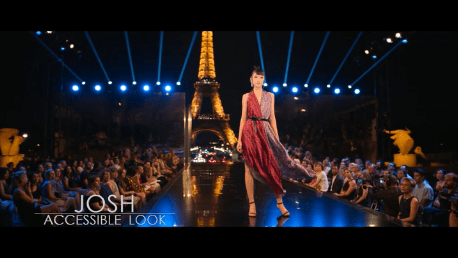 Troy! Lemme see your stuff!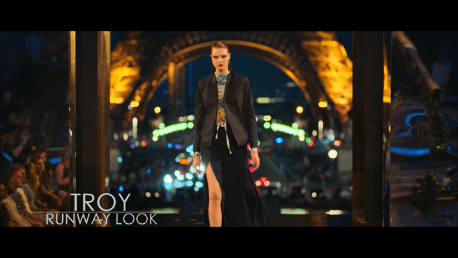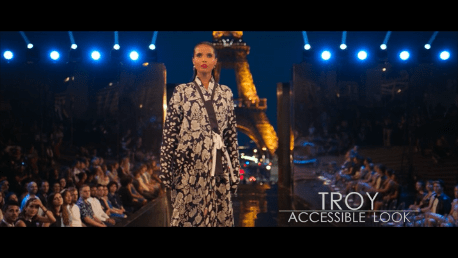 Wow, I hate all of this exactly as much as I thought I would.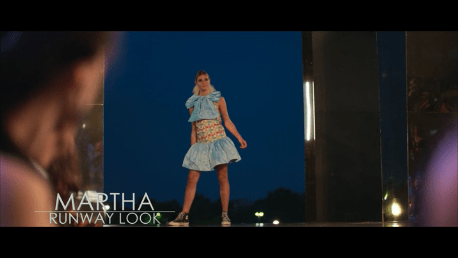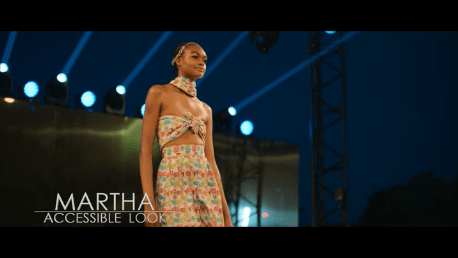 Hey! Darlene from Mr. Robot is there! What?
I don't know what to think about Sabato's work, it looks like...black material? The judges seem to like.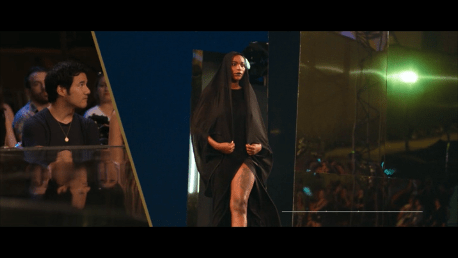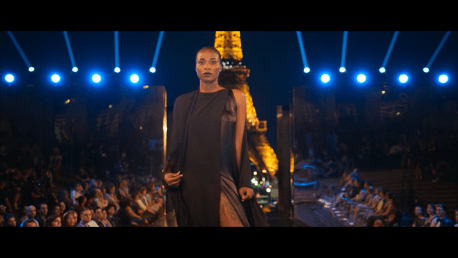 And Sander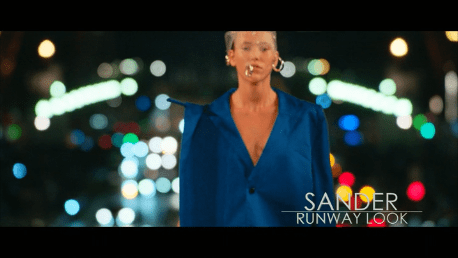 But I LOVE his second look!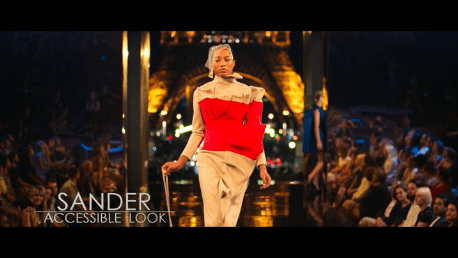 Last but not least, Esther: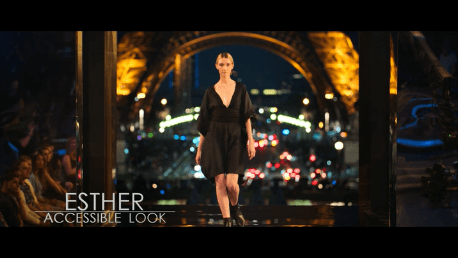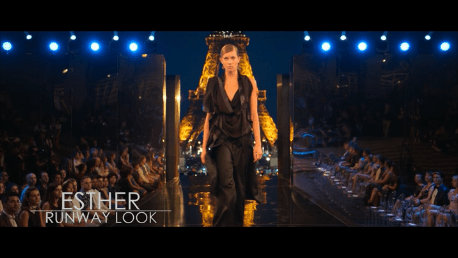 Most of the designers are crying backstage now, save for Sabato, who looks happy and proud. Show's over!
Time for the judging! This is the next day back at the beautiful Parisian studio and we have a twist already. The judges can send as many people home as they want to every episode. If they decide they don't think a designer has what it takes: gawn.
Jasmine, watch ya back.
Another change is that the judges have already made their decisions, BUT the designers can talk their way into staying or the opposite during critiques. Huh.
Jasmine is up for review first.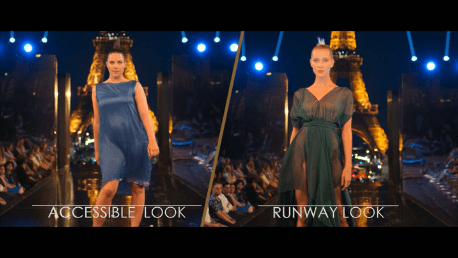 She didn't manage to get across her brand in her two looks, size fluidity/schmize fluidity. Jasmine is sent home right then and there. That has to tighten some bums across the board.
Now Martha is called on the carpet. She knew it! But not everyone hated her trash, some of the judges liked being able to see exactly who she is as a designer in that snapshot. (Holly Hobby meets Shabby Chic meets Beanie Babies) She makes it through, and we're all surprised, almost as much as she is.
Ji Won is up next, she gets props for her second look, if not the other.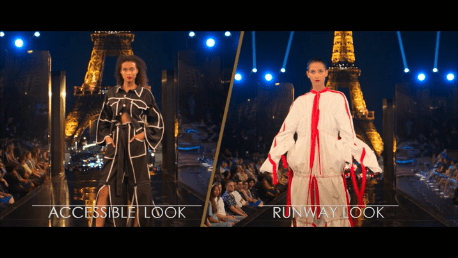 She's definitely staying in.
One more designer is up before the winner is revealed, hai Esther!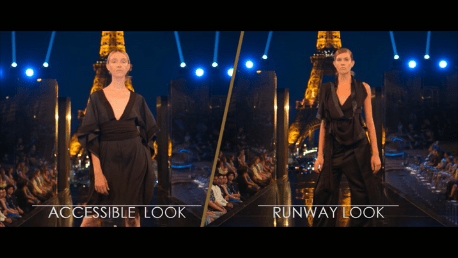 You know she did good because Heidi and Nicole are fighting over getting one of her dresses. She won the first Making the Cut challenge with her two-hours-made dress! Yay!
I'm happy to have Heidi and Tim back messing about with fabric, and dig how Heidi doesn't pull any of her punches. I enjoyed seeing all the fanciness, but it's difficult to see the clothing with that lighting, right? Let's see what they come up with next week for haute couture! Until then, cheers!