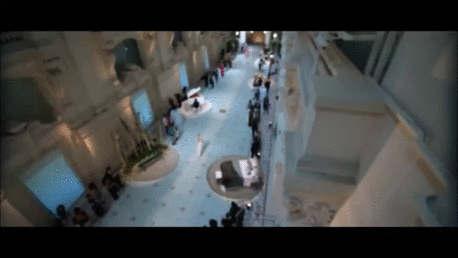 Welcome back to Making the Cut with Heidi Klum and Tim Gunn, are you excited?? Are you liking seeing Tim on your screen again as much as I am?? I knew you were! Yay! Someone get four pounds of glitter as we roll into the second episode right after the break!
We open with a confused Tim Gunn looking for someone named Martha who's struggling. Awww, Martha, sorry you're having a hard time, but you can't go outside, can you? I'm preeeeety sure reality TV shows don't allow sunlight and fresh air unless that's ALL you get.
And we're starting from the beginning, just for funsies!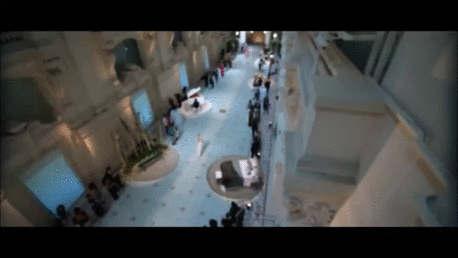 Hai Heidi Klum and Tim! We're in Paris with a bunch of designers, one of whom snaps his fingers and says "yessss" to haute couture so I have to assume he has also been catching up on RuPaul's Drag Race. (I love Jackie Cox!!)
In fact, this whole episode is about haute couture *snap yesssss* but also a companion commercial piece based on the fancy artistic look. That's fun!
The designtestants will be presenting in two days at the Musée des Arts Décoratifs which makes everyone ooooooooh. Martha Gottwald will be riding the struggle bus shortly, but for now, she feels like she's got this.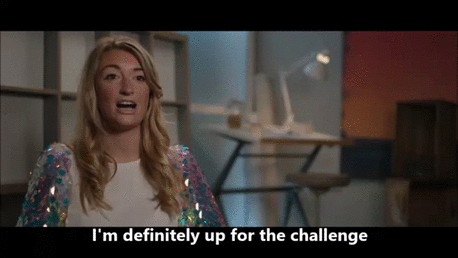 Sorry, sorry, the designers also get a feature in CR Fashion Book, which I will pretend I've heard of and oooooh along with the other buncha liars trynna sound excited.
Will Riddle is arguably the most excited.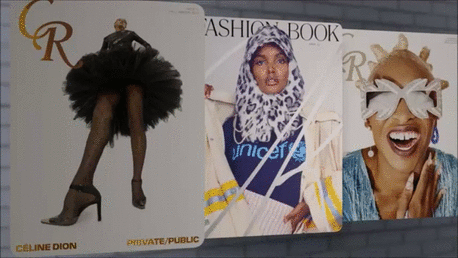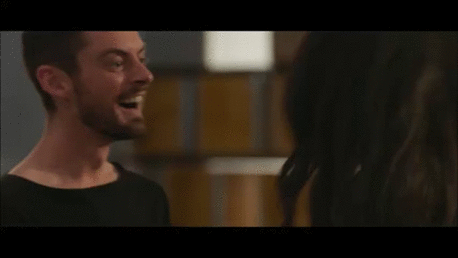 Okay, apparently it's a thing, so let me shut up.
*I'm not going to shut up.
The designers wander around Paris soaking in the sights and looking for inspiration, remember travel? Remember being in a room with other people you weren't trying to medically assess and avoid at the same time? Remember green grass?
Sorry, it was still snowing here as of April 12.
Joshua Hupper sketches merrily away, unaware he will be the main design inspiration for another fabric artiste.
Everyone goes to the Yves St. Laurent Museum for inspiration, it's just amazing. Jonny Cota is inspired by the outerwear collection, that's what he'll be basing his look, while Sander Bos of Belgium was inspired by the Louvre while sitting on a fountain. He waxes ecstatic about the insertion of something in to something like a hole…you know? *goofy laugh*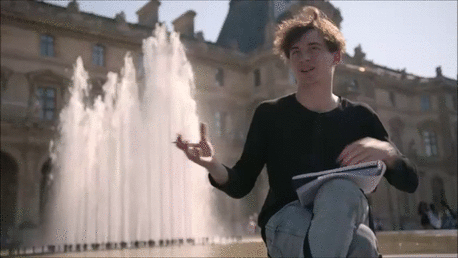 Sander thinks he represents the youth fashion movement, he's not going to wait until he's like…30!! He's flipping burgers in the meantime, which sounds about right.
Esther Perbandt of Germany crashes a wedding to focus on love with a tattoo-y twist. Thanks, Josh, for walking into her wedding picture!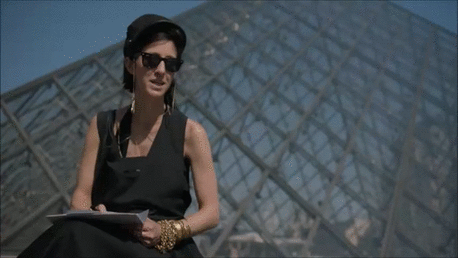 Martha is obsessed with triangles and drama, I could have guessed half of that.
Fabric shopping time! No Mood? No Swatch? Okay. That's okay. That's fine. Stay away from the feathers!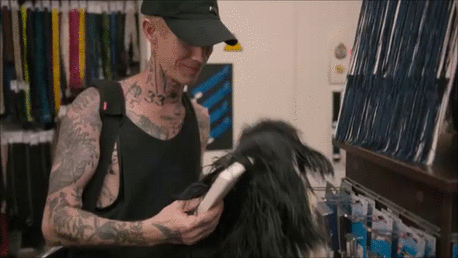 Martha is very excited by all that's gaudy and plastic, your basic cheap and cheerful look, but because this is haute couture, she's going to pay more for it while keeping the esthetic.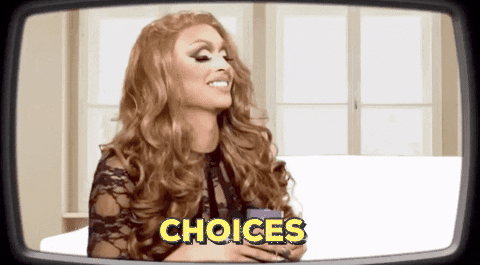 Sabato Russo is memorializing his mum in fashion, she just passed only two weeks ago. Aww when he says "her presence is fading into a memory", how are any of us going to deal with the loss of our parents?
We spend so much time on Martha that we get zero time with Troy Arnold. ZERO. We saw him carefully cutting something then swept right back over to Martha complaining about the fabric she just paid real money for.
Everyone else is working hard, Esther pushed herself out of her comfort zone of black into black with black sequins. Sabato asks Jonny about his past as a costumer for the circus, it has something to do with stilt walking! What? How do you get into that?
His label is called Skingraft and is mostly leather, showing up on famous people like Nikki Minaj, cool!
Ji Won almost won the first challenge, she wants this one HARD. (I love her FACE).
1 hour to seamstress pickup! Of course Martha isn't ready.
It's time for Heidi and Tim's Date Night, Part 1! They're off to the Moulin Rouge.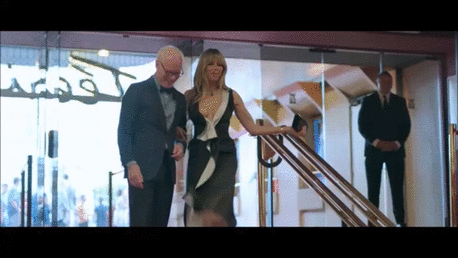 It's Day 2 and everyone is excited to be back in the studio. Does Troy even have a voice? Martha heads back to the fabric store, can they…do that?
Tim Gunn comes in for TimTiques, Sabato is up first! Let's just say he's not a sewer. It gets emosh because of his mama, then we're off to see Esther and her sequins.
Ji Won's doing an inside out fringe-y thing, huh. I'm listening! Tim loooooves Megan Smith's look, even though I'm pretty sure it's a spiderweb. Josh is making a Screw You for his accessible look, sure!
Martha's look is stupid, nuff said. Jonny is making a caped.leather.jacket. Okay!
Sander Bos's look is a paean to negative and positive space. His accessible look is sooooo short, Tim calls it "Fallopian" and he's not wrong! I will say he came through on his "hole" theme.
2 hours left to seamstress pickup, sigh. I can't say anything more about Martha, this is ridiculous. Model fittings!
Troy speaks! Not about his own work, which we've yet to see this episode, but about Sander's haute couture look.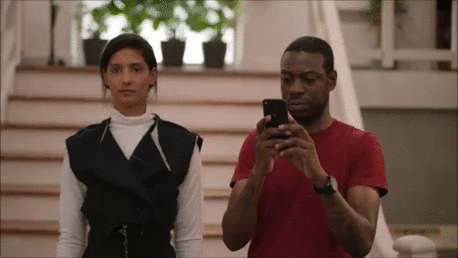 Martha cries as she contemplates her fabric that she is completely unable to sew. The other deisgntestants take time out of working to comfort her, she eventually walks out instead of completing anything to hand over to the seamstresses.
I do feel bad for Martha, she's clearly struggling and has lost her equilibrium. Tim finds her eventually, she cries while I worry about the marks on her neck. Is that spray tan or bruises??
He tells her to "take it one runway show at a time." It's enough to get her back inside the workroom but I don't know if she was able to do anything significant.
Heidi and Tim Date Night Part 2 wherein Heidi dances with the Moulin Rouge dancers!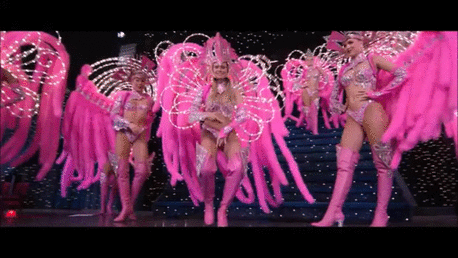 Just like every 46 year old mom of several! It's like looking in a mirror.
It's the next day, one hour to runway and everyone is runnniiinnng. At five minutes I'm staring at Martha's dress trying to figure out what she did to make it a dress. It looks exactly like the yard of fabric she bought, no changes.
It doesn't matter, we're out of time! We're on the runway with judges Joseph Altuzarra, Corine Roitfeld, Nicole Richie and Naomi Campbell.
A pianist plays in a quiet hallway and we're away.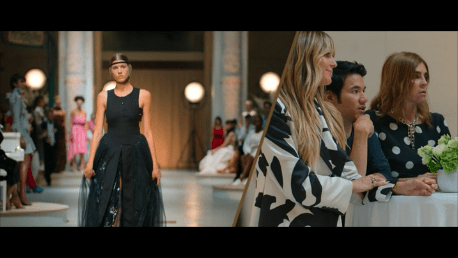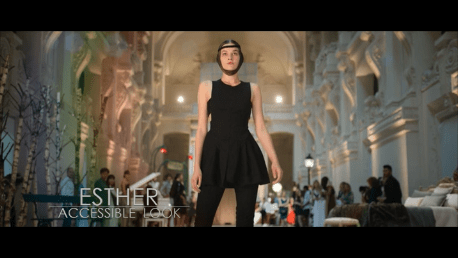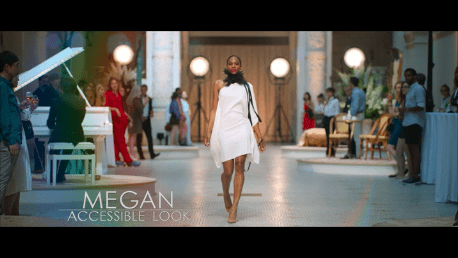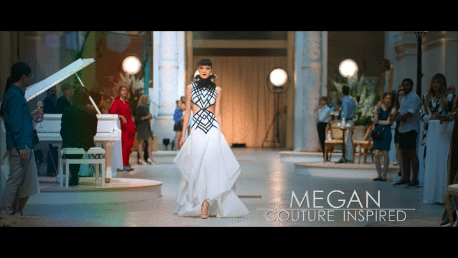 They're doing such and amazing job with the music!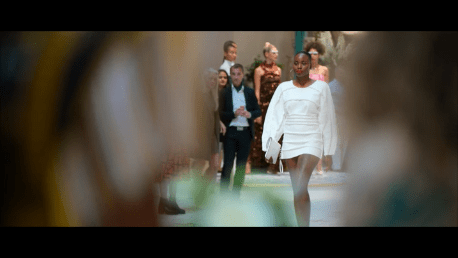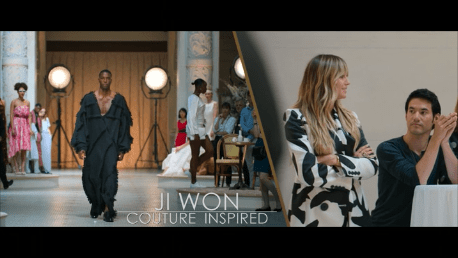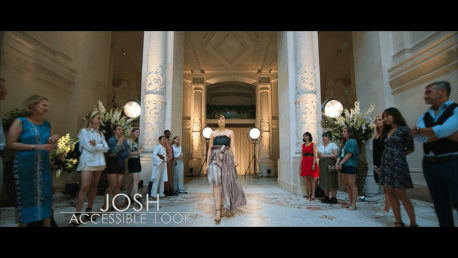 The judges HAAAATE both of Josh's looks.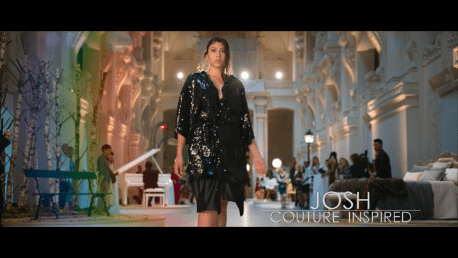 And also Will's first look because it desperately needs a slit. The model can barely walk, looking like Soju braving a cyst.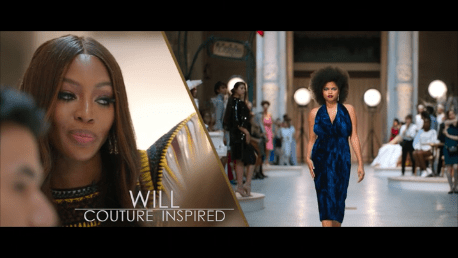 Muuuuch better.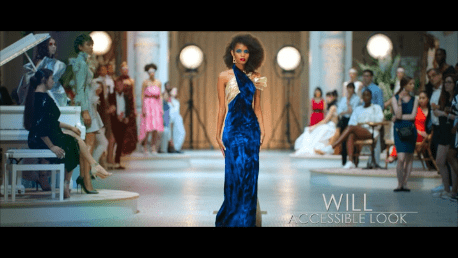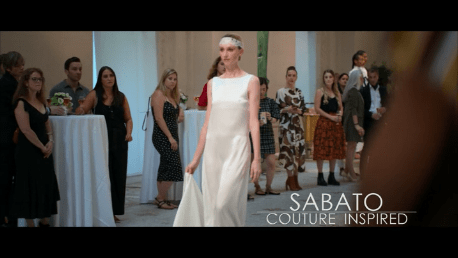 Aren't these basically identical?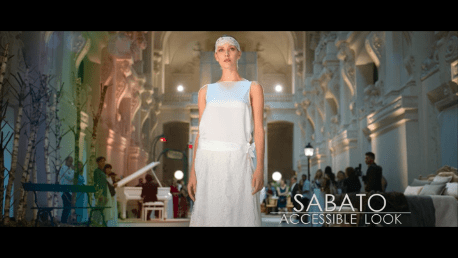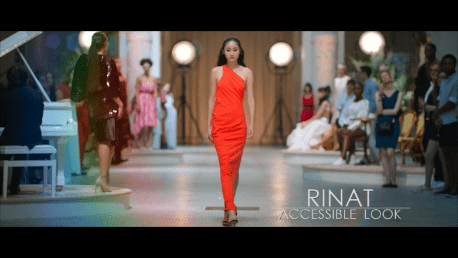 Rinat's first look was universally adored.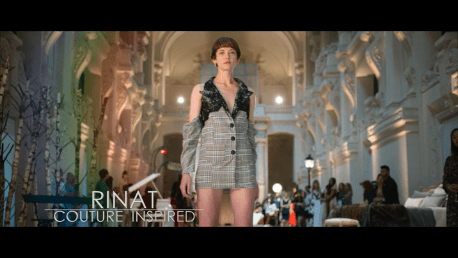 Hallo Troy! His work is not well-received.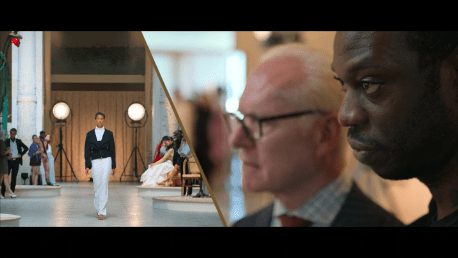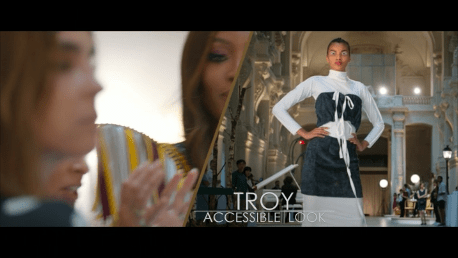 Oh Jonny. They hate your simple look.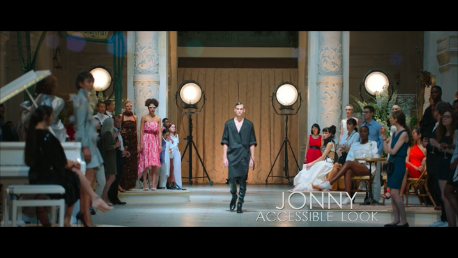 And think your couture is boring.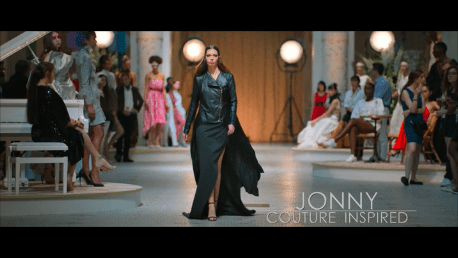 Stupid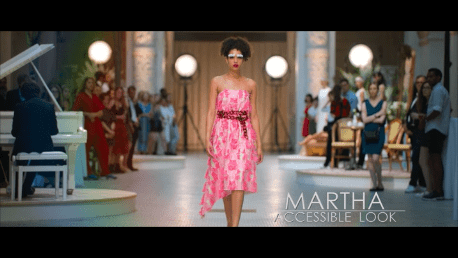 She tells us she can't believe it all came together with some pins, but judge Joseph immediately picks up on the fact that it's literally just been wrapped around this woman.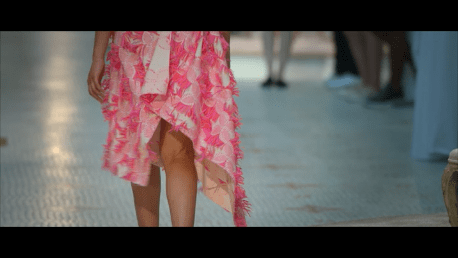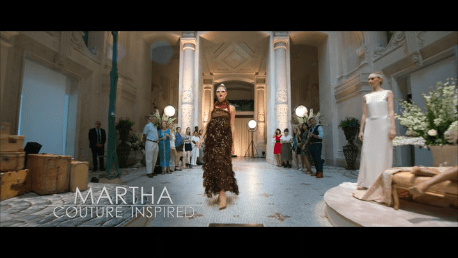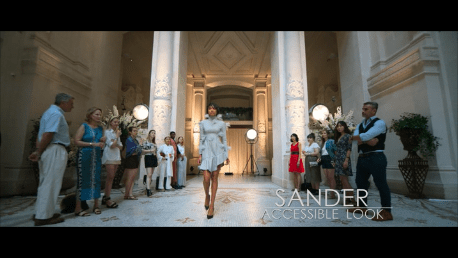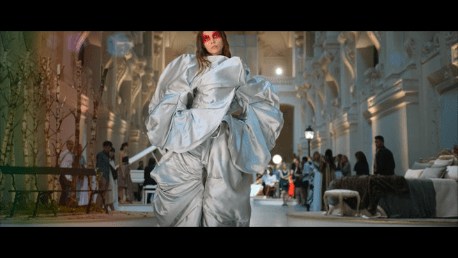 "Hole"
And that's all of it! Huh. Everyone gets to fondle each look as much as they like, some do not hold up to close scrutiny, unfortunately. Megan's spiderweb goes down several points but Ji Won's star rises. Martha, well, we know already about Martha.
Time for judging! Sander is called up first, he's got Heidi firmly in his corner, so he'll be okay. He is indeed, on to Martha.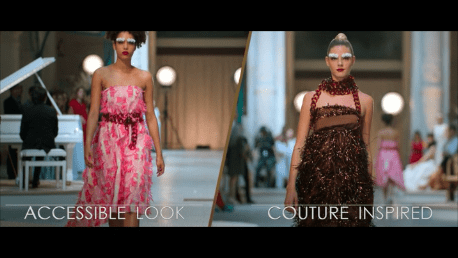 Naomi asks about the dresses, Martha says she pinned them and Naomi responds with the fashion model equivalent of: you admit the deed?
Tim is asked to contribute, he brings up her lack of confidence and self-doubts bringing her down, which concerns judge Joseph Altuzarro. She is sent home, not Making the Cut.
Jonny is on the carpet now, Naomi did not like either look. Neither he nor Martha respected couture as far as she's concerned. He gets to stay, by the skin of his teeth. Whew.
Esther's up now, awww, she's gonna win twice in a row!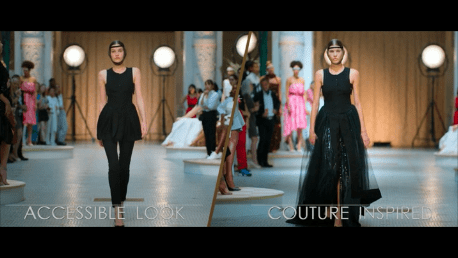 And she does! Yay Esther! Go get the look on Amazon! I will wait here with my tablespoon of semi-sweet chocolate chips. Cheers, everyone, until next time!
WAIT. What? There's MORE! An Amazon buyer was at the fashion show, Ji Won's look will be for sale too! That's awesome.
Season preview! Fashion-fashion-backs-crying-more backs-crying slow-mo fashion-gold fabric-bouncing-crying-wool-ruffles-crying-sighing-smoking tiny Italian cigarettes-tiny doll clothes-drums-fishing hat-awful green sweater dress-clapping-happy-weird runway-weird runway. Done!
Until next time for sure now, cheers!