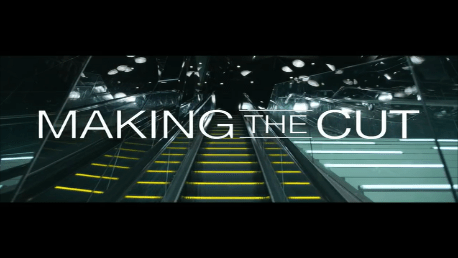 Hi everyone! We're at the halfway point in our million dollar competition to be the next big brand on Making the Cut, has anyone checked out the store on Amazon Prime yet? I'm afraid to go and get spoiled as to who wins each episode. Let's roll into Making the Cut S1:E05 Streetwear and find out what brightly coloured stretchy yet edgy material won the day!
Last time we lost two designers, Troy Arnold and Will Riddle. Although Troy is a teacher at Parsons, he was unable to finish any of his structured designs in a fetching way and was sent home after a short stay of execution. Will took his big eyes and tacky, "glam" arse home after yet another disco effort.
Jonny Cota had the winning look, he usually does leather jackets but his dress was gorgeous.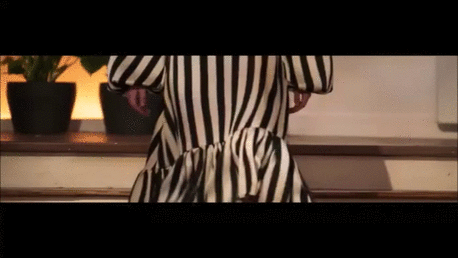 That leaves us with seven designers ready to rock their brands into global domination, now from Tokyo! Host/judge Heidi Klum and mentor Tim Gunn shocked everyone with a 7 hour sprint followed by an announcement of venue change from Paris to Tokyo.
*Didn't want to go to Paris, no desire to roam to Tokyo. You can call me whatever you like.
Sander Bos has never been to Asia, he's super excited. More mellow is Sabato Russo, he lived there for 9 years off and on.
There's a whole Amazon Fashion (where's ma cheque??) studio and chill space for the designers, if it didn't have a Japanese flag pillow it could be literally anywhere.
This is Tim Gunn's version of streetwear.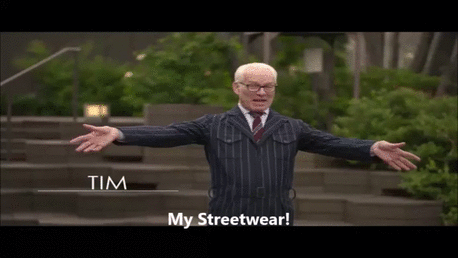 I love Tim Gunn, unconditionally. This is both a warning and an explanation. Heidi styles him; I'm incandescent with rage on his behalf.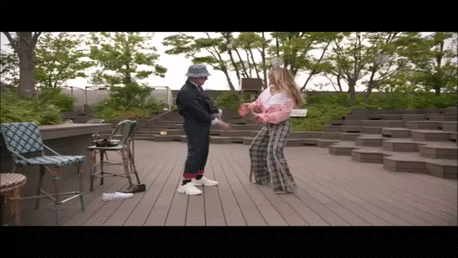 Well. I guess it's okay to not take yourself too seriously.
Heidi and Tim introduce the challenge: the remaining designers will be making two streetwear looks, one fashion and one commercially accessible.
The winner gets to do a collab with streetwear brand Puma. Jonny is "hungry for blood."
This challenge is tailor-made for Ji Won Choi, her work is all awesome streetwear. Don't get in your head, Choi!
They're off to look for a muse on the streets of Tokyo! Jonny finds some flowers but Sabato actually finds a friend, walking down the street in a city of 20 million people.
Rinat Brodach surreptitiously photographs construction workers, then hipster Japanese men, deciding to look for a print for a kimono.
None of those things make sense together, but here we are.
Ji Won, Megan Smith and Esther Perbandt head to a Harajuku cafe for inspiration, it's all kitsch and colour; I can see Esther using none of that.
Sabato buys 9 metres of a stripey, unattractive wrinkly-looking fabric, okay! Esther buys 6.5 metres of black fabric because streetwear must also be mysterious, well cut and not colourful whatsoever.
Most of the designers are in the studio cutting patterns already but Rinat is still buying many, many fabrics. Jonny beats her back, we've got 6 hours until seamstress pickup, bebehs!
Heidi and Tim head to the fish market to make us cringe with giant oysters and etymology. I feel like I would need to be medicated to be around Heidi for any length of time, or need a lot of You Go Shriek At Things, Lady, While I Enjoy A Cup Of Tea and Rest My Feet breaks.
Jonny haaaates his printed paperbag pants, he needs to do a whole re-design.
Streetwear is not in Sabato's wheelhouse, he's been struggling this whole time and Jonny is worried for him. Sabato smokes out on the loading dock and tries to get his mind right.
He's his usual exuberant self in the morning, he loves his hooded jersey dress in one colour! Rinat loves her wee jacket but all my adoration is for Sander's work. I have an obligation to make fun of anyone who calls 30 "so old and dusty" but he's got this solid combination of talent, work ethic and kindness that I absolutely love.
It's time for the TimTalks, (which I like to call TimTiques, but he's the one talking so FINE), starting with Ji Won. She's in her head, as I was worried about but it's really Esther that Tim frowns at kindly the most. She really wants to stick with pure black, that's her esthetic and her brand but Tim thinks it's a lost opportunity.
Tim challenges Rinat the same way. He likes most of her looks but is unsure about the facing on the kimono jacket. That moves her into her head.
Tim moves over to make Jonny feel like his look isn't cool, then off he swans to give kudos to Sabato for one look and drag him for the other.
I think the looks are very similar but in different fabrics, so I'm no help.
Esther cries after Tim leaves, she's sticking with black and she's fine with whatever the judges say, FINE! And tired, so the hand to the camera is: please stop filming me tiredly crying. It's not that Tim said she shouldn't use black, he asked her to think about what a global brand means and whether that could realistically be restricted to one colour.
I have more than one friend who defines herself by hating the colour pink, it's two sides of a coin, peeps. CC: Martha.
Day Two brings model fittings, Sabato loves the dress Tim hates and loathes the one that Tim adored.
This is fashion!
Jonny works later than everyone else trying to work his re-design, it goes nuclear the next day when he realises the seamstress didn't do anything he wanted.
*By nuclear I mean tears are thisclose, people! THISCLOSE.
He only has one hour, he asks Rinat for help and she does! I love competitions where contestants want to win based on skill and not petty shit. See also: Great British Baking Show where someone, anyone is always willing to lend an offset spatula and a pair of hands. Rinat hands him an organza hoodie with five minutes to spare.
It's time for the runway show, we're in an insane venue with mirrors and angles and an escalator, this is madness! Hai judges Naomi Cambell and Joseph Altuzarro! Who else've we got? Georgie Ichikawa, Creative Head for Puma Japan and a blonde woman I'm really hoping isn't Amber Heard.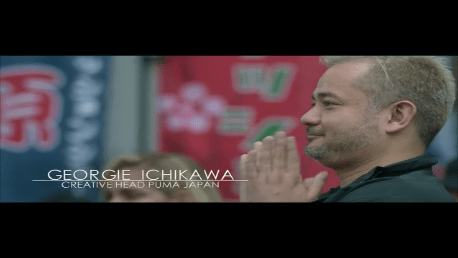 Whew, that's not AH, but rather the "most famous fashion influencer" in the world, aka Chiara Ferragni. I...don't get out much. She's gorgeous and I love her dress and I'm super glad she's not Amber Heard and that's all I got so far.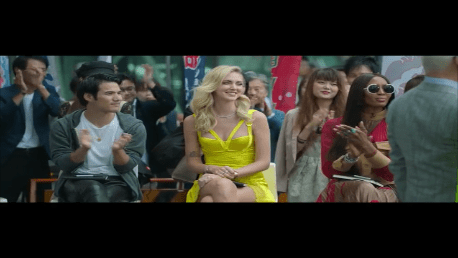 On to the show!
First up: Ji Won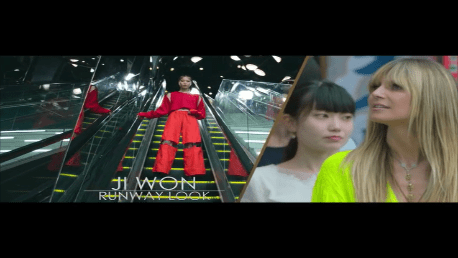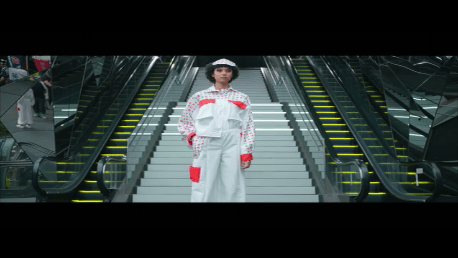 The judges liked the looks, even if they felt a bit expected
On to Esther's work, which they loved even though everything was still all black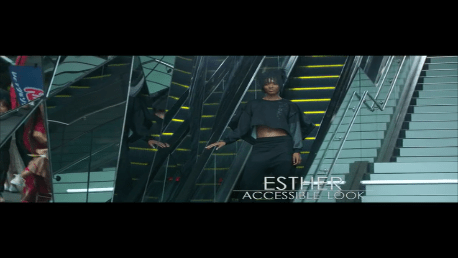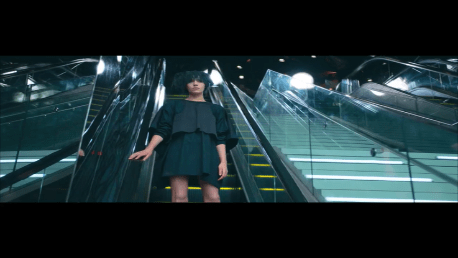 I totally dig Sander's work and so do the judges, but he's not got an accessible look in the bunch.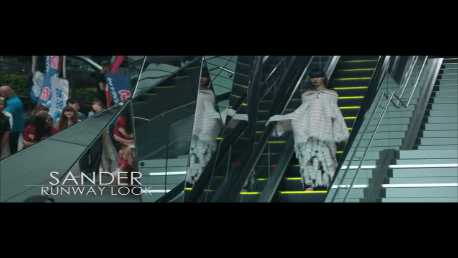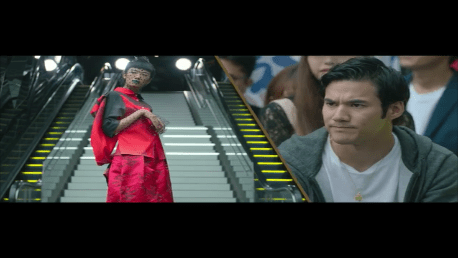 Jonny does well with his ninja warrior plus net hoodie look.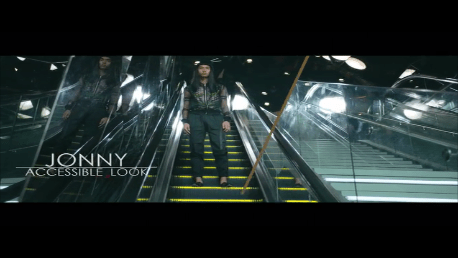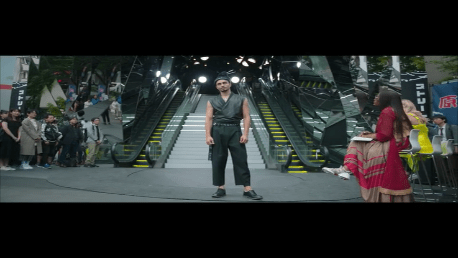 Megan's work looks beautiful but...maybe not those pieces together.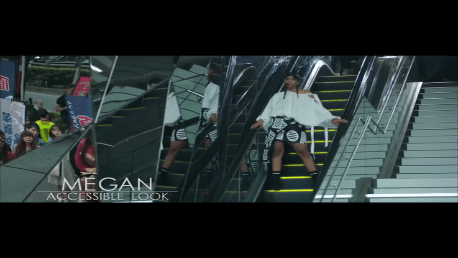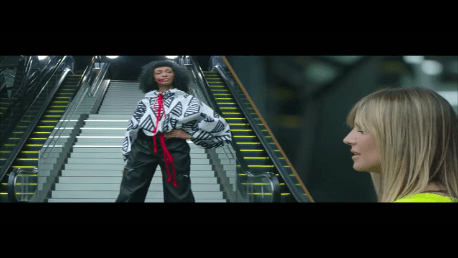 Sabato was always going to be pushing uphill on streetwear, Tim is deeply disappointed that he didn't get to witness a Sabato Revolution.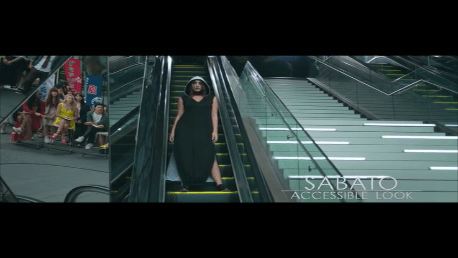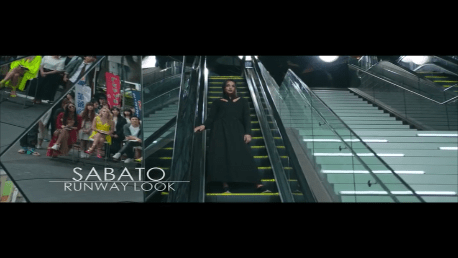 Basically, he did his usual draped thingy but in jersey material.
Generally positive reviews on Rinat's work, everyone wants that second look for themselves.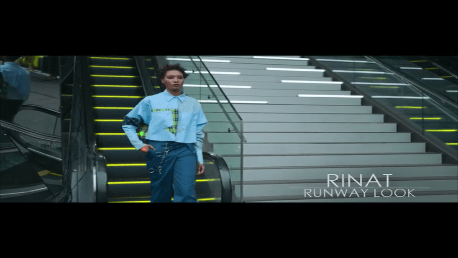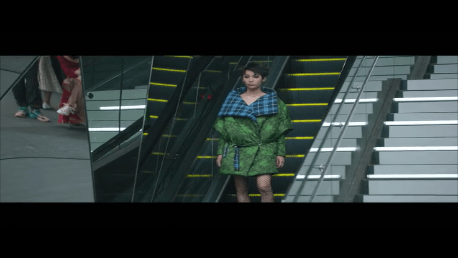 Plaid pillows must be super sexy to people with zero percent bodyfat.
Judging time! Sabato sweats the whole leadup, but I'm hoping his work was enough to pull him through. I can't say I'm a fan of his overall work, but it would be a shame to send a fish home for not being able to ride a bicycle, you know?
Heidi leads some chitchat and then we're into conversations. Heidi talks to Sander, but tells him not to get up, confusing all of us. They loved his work, but he didn't win, I guess? Basically, the problem is what I said: nothing he put together for this challenge is accessible.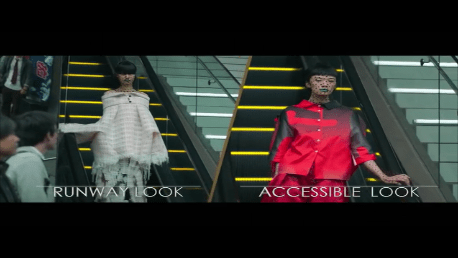 So Rinat is the first one up on the official Tokyo carpet, they really liked everything but they couldn't see...Rinat in the design. So who is she? That'll be the challenge to show next time.
She's told to stay put, they call Jonny up. He's doing really well lately, he's found his flow!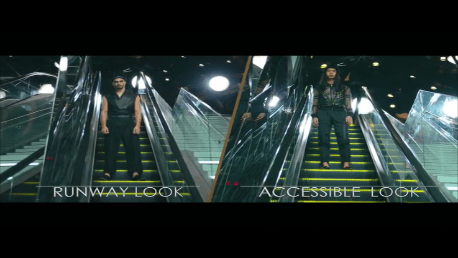 The challenge win is between the two of them when Rinat starts speaking. I love that she advocates for herself, get it girl!
Jonny is less direct, you can do it, fella!
The judges are polled individually, Rinat is crowned winner with that giant green jacket everyone loves. Now available on Amazon Prime! As is her collab with Puma!
So we have the winner, anyone called up after that is in trouble.
Hai Esther!
I'm surprised that they're giving her shite, they all had positive comments about her work. Heidi complains about the lack of colour, so does Naomi.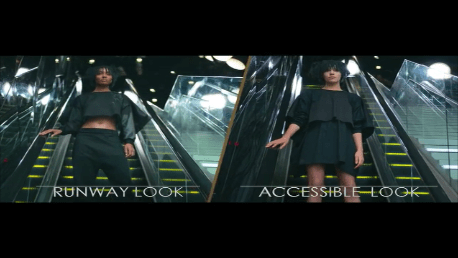 She makes the cut, whew!
That leaves...Sabato. Sigh. He's almost crying before he gets up there, he knew this would be coming. He's also emotional because he hasn't been back to Tokyo in years and this is where he began designing. The dress he didn't show comes up, Tim calls it profound and we mourn the dress that wasn't. I love that Tim refers to Sabato's depth, he is more than one challenge and one failed revolution.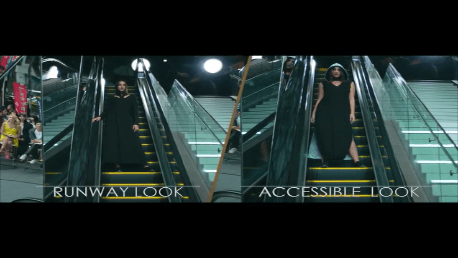 Even Naomi cries; it's sad. She doesn't want to see him go. Heidi drops it on him baldly: based on what they saw, he's not making the cut. Aw man. Naomi and I are still crying, but Sabato shrugs philosophically and makes his goodbyes.
It's not a happy ending, nobody wanted him to go because his wasn't terrible, it just wasn't great. But reality TV must have its pound of flesh and it's our Italian who is sent out into the cold, dark night of Tokyo, where his design career started and now has stalled.
Until next time. Cheers.