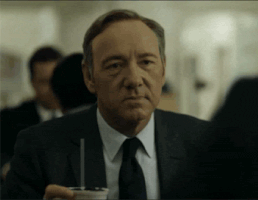 Let's catch up on new TV show trailers and promos! Don't forget House of Cards is back March 4th!
There's a few new shows cropping up soon, here's a new one from Shondaland featuring our beloved Linden, Mireille Enos. It's called The Catch, and I could've told you accountants are sexy as. Check it out from March 24.
Also starting soon is Daredevil Season 2 on Netflix, March 18 to be exact. This season we get to meet Punisher and Elektra. I mean, it's no Ben Affleck and Jennifer Garner but it looks alright.
Baller's Season kicks off again too, also. Still bemused as to how The Rock wears such tight pants without splitting them from a-hole to breakfast time.
For all those fans of Misfits, and if you're not a fan GO AND WATCH IT RIGHT NOW! I'll wait. There's a new UK show called The Aliens coming out, featuring the delicious Michael Socha from Being Human.
And lastly, for those hanging out for a Jesse Pinkman fix, The Path will be streaming on Hulu from March 30. This looks like a good one.