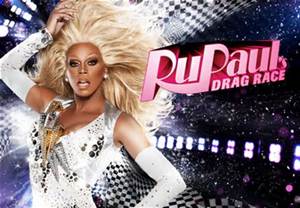 You guys!! YOU GUYS!! This is my very favourite part of Drag Race, Snatch Game!! My second fave is when The Library is open (because reading is FUNdamental), but that's neither here nor there, it's time for SNATCH GAME and this episode is MADONNA themed!! Squee!!
Last week Robbie Turnt-it OOT and won the new wave challenge, but we lost Naysha AGAIN to a poorly executed runway look (like Big Bird was attacked by surface rust) and boring performance. It was a bit of a come to Jeebus moment for ChiChi, who blamed her budget look on bankruptcy and received alllllls the love and sparkly jumpsuits in return.
Back after elimination, ChiChi apologizes to Derrick for shutting down during the challenge and not helping, that was her just being a bitch. Derrick says yeah, you were being a bitch and Bob jumps in. I mean. WHY does Bob always jump in? He never stops talking? I would be exhausted after 5 minutes in his presence, yo, I gotta give these queens credit, but he isn't wrong about Derrick being shady AF.
Bob and Acid Betty tend to feed off each other, too, so it's EXTRY annoying. I give Derrick credit for not totally losing it and walking away, although a shady showdown would have been cool. Oh wait, I spoke too soon! The fake fur is FLYING: Derrick "Bob if we have to do rachet drag next week, could you give me some tips?" Bob: "if you want to do like, memorable drag, I can give you some tips" and it's ON! I think Derrick is one of the weaker performers, given her one-Britney look, but she's tougher than she looks.And not.that.innocent.
The guest judges this week are supermodels Chanel Iman (not THE Iman) and Gigi Hadid, who is as ubiquitous as she is forgettable.
The ladies walk into swerving to "where they chicken wing?" and you know what Bob loves about this process? Becoming a morning person! Robbie says Bob is ALWAYS excited, morning, noon and night whoo! Bob interviews that yeah, he's boisterous and he's on his favourite fcuking TV show. "Sorry (clearly not sorry), girl."
RuMail! It's Snatch Game time!!! AND!! Ru uses Madonna lyrics!!! I seriously could pee myself right now. In comes Ru in an interesting....suit and tells them the maxi challenge is gathering road kill. Then they will make couture gowns out of the fur: #CritterCouture. Everyone looks confused, except for me, who looks confused AND horrified.
NO, it's Snatch Game!!!! Let's see who everyone is gonna be!!
Acid Betty is gonna be: Nancy Grace! Because she seems like a major bitch. And I would argue that she's just opinionated and occasionally misguided, but Bob just wants to make sure Acid Betty has outrage around every corner.
Robbie is gonna be Diana Vreeland, first editor in chief of Vogue, which is AWESOME!
Bob thinks it's too obscure, and I'm just so thankful we get Bob's opinions on everything. AGAIN. All I have to say about obscure is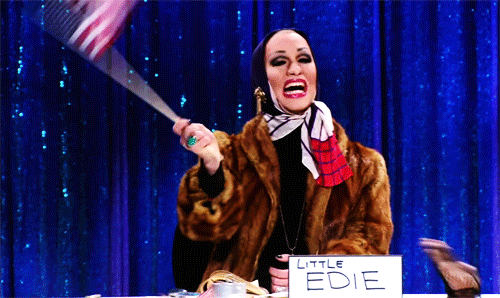 And THAT'S WHAT ROBBIE SAID!! I didn't know Robbie and Ben DelaCreme were also from Seattle like Jinkx!
Ooooh, Naomi is gonna be Whoopie Goldberg in The Colour Purple, that's a good choice to show off some chops, show them you aren't just a smokin' pair of wheels.
Bob is torn between three choices: Whoopi Goldberg, Uzo Aduba (Crazy Eyes would be a AWESOME choice!) and Carol Channing. He sits back and stares at them, waiting for them to comment on his choice of a small white woman as a 6'2 black man and nobody but Robbie bites, and takes it back immediately. He says he feels a real connection with Carol Channing but I bet it has more to do with trying to get a rise out of people. I hope he goes with Crazy Eyes, they'd GAG.
I can't tell if Bob is just fcuking with Naomi in his Whoopi Sister Act look or not, but she's scurred anyway, worried she'd out of her league and I'd say that was a fair assessment of the situation. She has a backup plan! Robbie comments on Bob's excitement and look changing; calling Bob manic and suggesting there could be a crash. Well. That's not what he said, but that's what he MEANT. Something about bright bulbs burning out.
RuView time with MamaRu! ChiChi is first, she's doing Eartha Kitt! Because Eartha was Catwoman and ChiChi has two cats at home...I say just do anything Eartha did in Boomerang and DONE!
Ru lays down two two sole rules of Snatch Game: stay in character and make him laugh.
On to Kim Chi, who is torn between Pearl (Smash!) and Kimmy Jong-Un, the latter of which makes Acid Betty hope she lands in the bottom: made up character pfft
Derrick isn't doing Britney, whut?? This is an IMPERSONATION challenge, ho! Chad Michaels did Cher, bitch! She wants to do Laura Bell Bundy's character Shocantelle, who is a black girl trapped in a white girl's body and before I can even arrange my face properly, ChiChi has the stank-eye out. I'm pretty sure that's cultural appropriation in the eyes of a WHOLE bunch, not a character, but art, you know how that goes. Eye of the beer holder.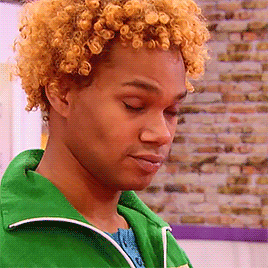 Ru asks to see this character...and suggests gently that maybe sometimes the obvious way is the way to go, which means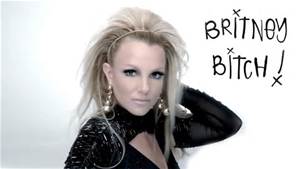 Thorgy is gonna be Michael Jackson, this outta be interesting. MamaRu asks who her biggest competition is and Thorgy says Bob, who is excelling and pissing her off. Ru tells her to get out of her head, go with her gut and SHOW them. Bob is just that much more confident.
The runway theme today is Night of 100 Madonnas and SQUEE!!!! I wish Reno was watching, she was a Madge superfan back in the day! The queens are so 'CITED!!
SNATCH GAME!!!! Chanel and Gigi are representing the Supermodel Demographic and who's here??
Thorgy as Michael Jackson - perfect giggles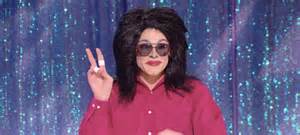 Kim Chi as Kimmy Jong-un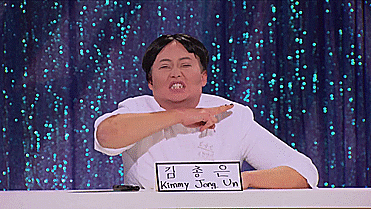 Acid Betty as Nancy Grace - hair is all wrong and she isn't funny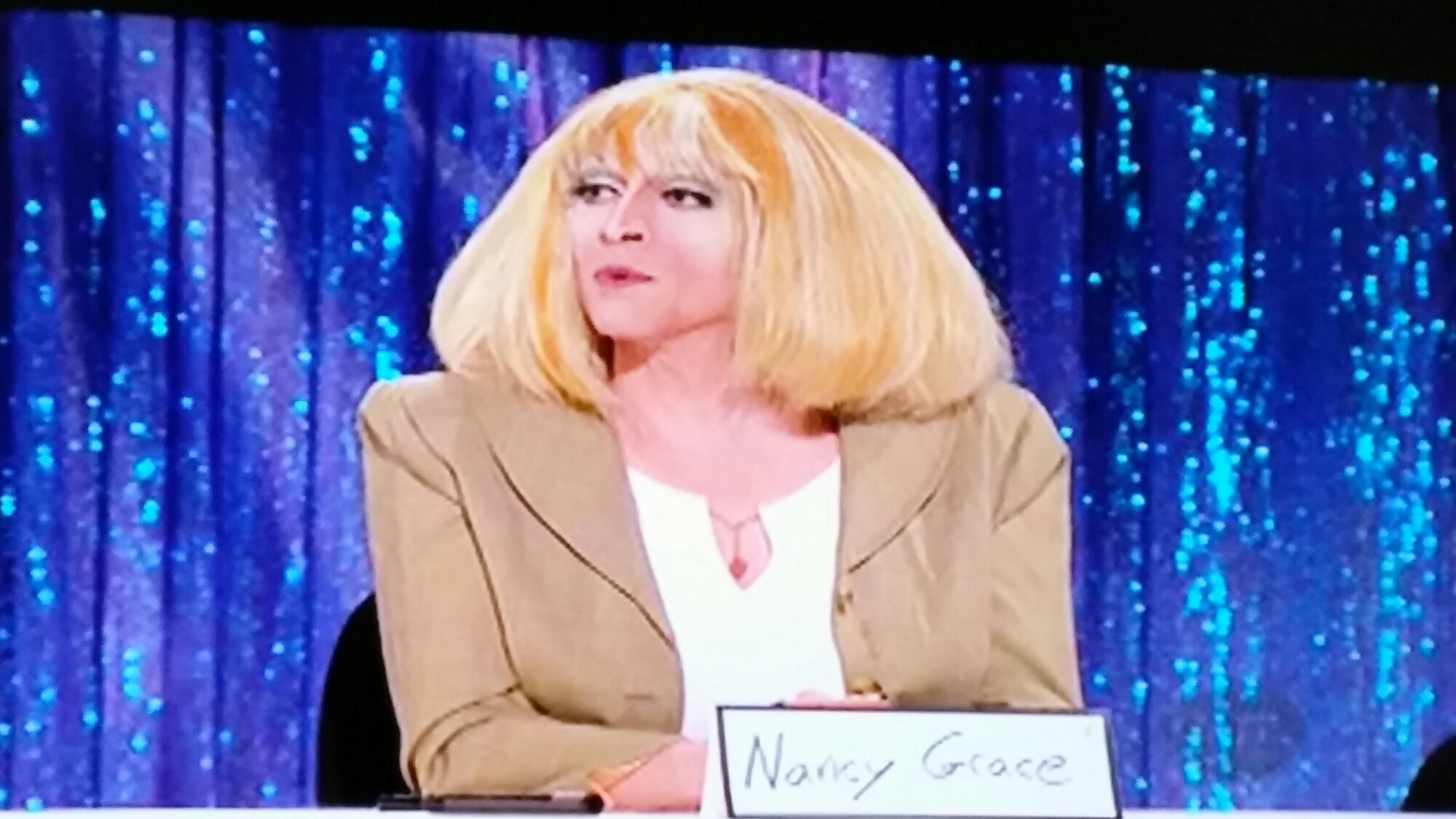 Looking great but falling flat is Robbie as Diana Vreeland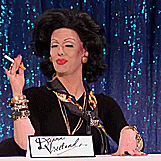 Woo hoo!!! Naomi's backup plan is Tiffany "New York" Pollard and I LOVE this bish! Awesome choice!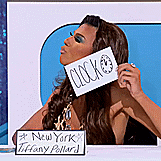 ChiChi is divine as Eartha Kitt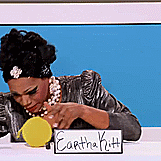 Derrick, well, Derrick listened and he does a pretty good Britney. Montage with Kimmy and Acid Grace!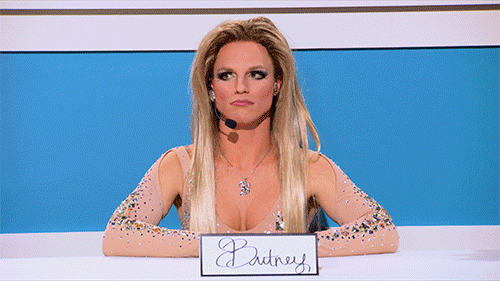 Bob went with the best choice: Uzo Aduba FTMFW...or did he??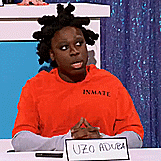 First question! How big is your _____? Gigi said "wig", let's see if there are any matches! Kimmy Jong-Un: "weapons of ass destruction" and that is not a match! (Kim keeps doing the fingers across the neck thing, not funny) Eartha also didn't match, with her "big furry balls" and she is SO DOING BOOMERANG!! Woo hoo!! Nancy Grace kills the room with her "bunions", not funny and yeah, she did her research, but if you can't banter with MamaRu...Almost as bad, maybe worse, is Naomi, who is being fed every line about cack in the business but can't pull off a single laugh.
I'm sorry if I'm going into too much detail, wait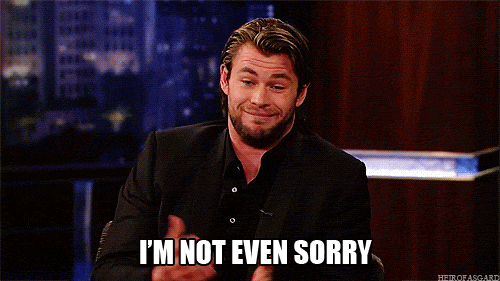 I LOVE Snatch Game! Second question for Chanel Iman - the Big Bad Wolf as drag queen doesn't huff or puff or blow the house down, instead she ______ the house down! Chanel: shakes the house down. Let's see if we have a match! Michael Jackson just takes a long nap in a bed with everyone they know, awww! Diana Vreeland says they Vogue the house down and it's just...not good. ChiChi trash-talks in confession about Robbie letting down her Seattle drag sisters Jinkx and Dela, gurl, "they gonna hang you" but then takes it back.
Eartha Kitt licks the house down! And Britney Jean tries, but...is helped out by Bob, who will undoubtedly take all the credit, then rebounds and brings back the room her damn self. Go Britney! Bob nails it with a poem for Chanel, this is her challenge!
Next question: Lady Bunny has an unusual way of celebrating Gay Pride. Instead of a rainbow flag, she hangs her _____ out the window? Gigi says "tucking panties" and guuuurl. Weak. Michael Jackson waves his Blanket out the window, oooooohhh! New York waves her $800 weave out the window. Wah wah.
Bob changes. BOB CHANGES INTO CAROL CHANNING AND DOES BOB THINK THIS IS HIS SHOW??? I MEAN. Is he high? Is he? I heard a tiny bit of shade on Ru earlier, although I cannot remember what it was and now she's all manic and changing outfits and she MUST be high.
Sally The Supermodel is so lactose intolerant, when the photographer says "Cheese", she ______s. Chanel says "sneezes!" and that's cute. Nancy Grace's "sends out an Amber Alert" is much less so. Britney Jean brings it back around, Diane Vreeland (I really want this to work!!) tanks, but Carol Channing picks it up and brings it home. She won this as sure as if they spray painted her blue and stuck her in traffic.
And then Charo comes out!!! I love Charo!! Cuchicuchi!!
Elimination Day! Night of the 100 Madonnas and Kim Chi is pulling our her red kimono eyeing up Thorgy's red kimono...Acid Betty is at the Makeup Mirrors of Truth; she feels left out of Brooklyn Drag, they call her a Look Queen and she can't sit with them! She says that's why there's a wall; I'm going to gently suggest that it's Acid's acid tongue that has shifted her out of a community or two. Just a maybe.
Thorgy has dreams, y'all, she wants to put on a Thorchestra with a 40-piece orchestra and she'll conduct in drag and that actually sounds really cool. She's played at Carnegie Hall!
Naomi comes from a CRAZY huge family: 12 including her. Eight brothers and three sisters explains why she's so skinny, anyway. AND she was adopted into this massive Christian white family and wow. Naomi gets called Oreo a lot, and Bob doesn't even wanna get started on "pretty cute for a black guy" but that is not at all his experience, he grew up in an all-black family and went through school with primarily black people.
Ru comes out looking like this; GAGGING on her ELEGANZA!!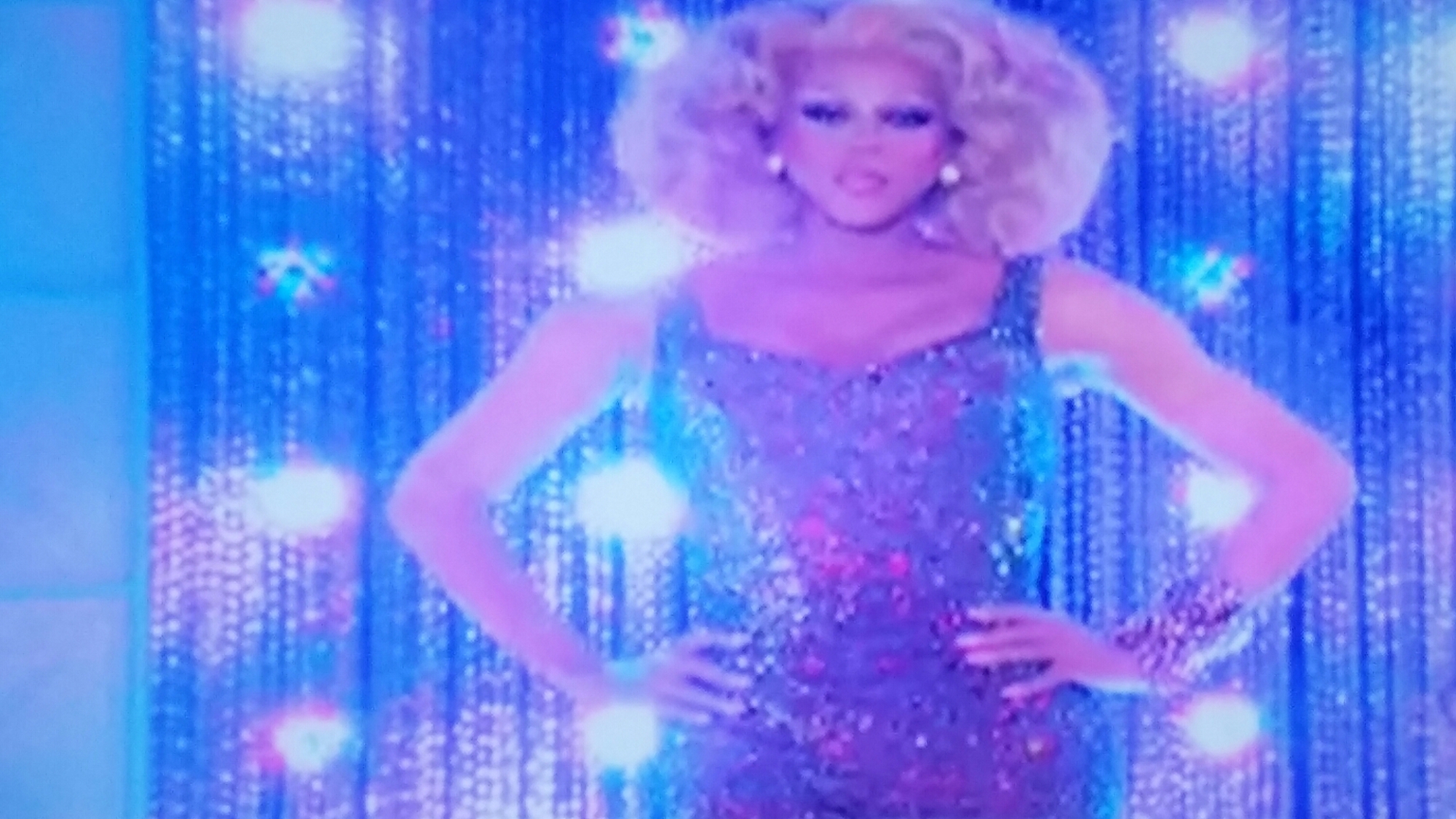 Runway time!!! Thorgy Thor is giving us Nothing Really Matters Realness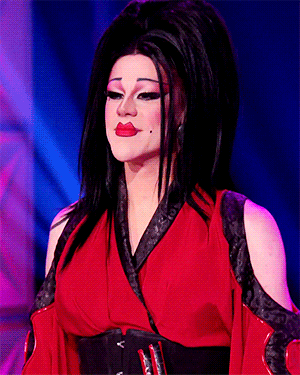 Kim Chi is ALSO wearing a red kimono, which shocks the judges a little. She's doing Paradise (Not For Me) in a vintage wedding kimono and at least she's walking better
Derrick Barry is also Nothing Really Matters in a giant white Madge-faced kimono, come ON ladies!! You know how many looks Madonna has???
Naomi comes out in yet ANOTHER red kimono, I mean. Thousands of looks, THOUSANDS and they all choose the stupid ill-fitting red kimonos?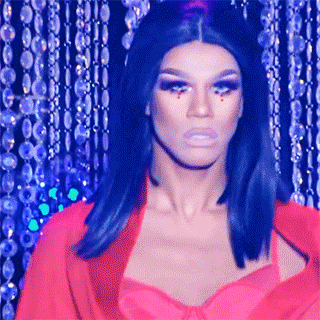 Acid Betty breaks it up a bit with Bedtime Story, a white maternity dress with birds coming off it, so her kimono must be in the wash.
Yay!! Something different, we get Robbie Turnt-Her in A League of Her Own Look! It's so cute but she BIT in the challenge, so I'm worried for mah gurl
ChiChi Devayne FINALLY goes Blonde Ambition and YAAASS Queen, come through! How come none of you other queens went this way? She has cones, but honestly, she needed to be in a silver corset not black, and that black face piece is..confusing me. It's like TudorMadonna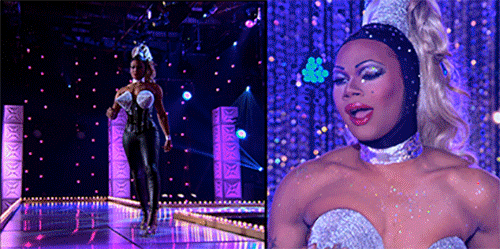 Bob the Drag Queen is doing Madonna at the 2013 GLAAD Awards, sure. Like a tiny boy scout and at least there's a wig, hunty. Very well fitting and adorable.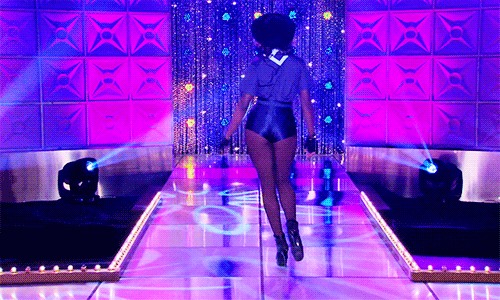 Judging! Kim Chi and ChiChi are safe, Naomi looks concerned and she should be. Her Snatch Game sucked and this was not a Madonna look by any stretch of the imagination.
The judges LOVED Thorgy in Snatch Game, but also for making the geisha look very Thorgy. I don't imagine it hurt that she was also showing hers first.
Acid Betty gets props for the unusual costume, a meh for makeup and alllll the downvotes for her Nancy Grace. Didn't look like her, didn't sound like her, it came off as a white Chaka Khan. Total FAIL. Acid didn't know how to make her funny, so Carson shows her, but but..Acid CHOSE Nancy Grace. Nobody assigned that to her, and Carson is not gonna be your coach, henny.
Robbie gets kudos for her adorable baseball runway outfit, but she did not do well at Snatch Game, and she is ALL personality, I don't get it! Is she choking?? Are you, my Robbie? SNAP OUT OF IT! She tries to blame it on a cracking voice, but Ru is having NONE of that: "oh we could hear you perfectly. We just weren't impressed with what was being said." Ru does not do excuses.
Naomi knows she did poorly and apologizes. On to Derrick, who freezes when Michelle says "so. You did Britney, huh?" and then "thank GOD" and we all breathe again. The baby supermodels LOVED her Britney!
It's Bob's turn for critique, but Michelle barely gets a word in edgewise before Bob starts evaluating HER. Guuuurl. I know you're excited, but if you think you have nothing to learn and no rules to follow: go! Go on now! Start your own show called Bob Knows Everything and sell tickets and get the hell off MY favourite show! She gets good feedback of course, but Michelle cautions her about showboating while the other queens "mmhhmmmhmm" in the background.
Critiques are about as said; on to win / lipsync / lose. Bob the Drag Queen wins over Thorgy again, and I can't argue with that. Derrick is safe, Acid Betty is not, and SHE HATES SNATCH GAME?? Queen. Begone. Robbie's runway keeps her innit, but Naomi is up for elimination and that was to be expected.
What are they going to lip sync to???? So many choices!! Causing a Commotion, sure! Naomi looks pouty but determined. Naomi drops almost all her clothes, but Acid Betty is in a Maternity dress with birds coming off... she ditches the birds post haste, but Naomi apparently learned how to dance watching Flashdance and / or Showgirls, so I'm distracted. I don't know what that was, but it wasn't good. Her tuck game in en pointe, though!
Naomi stays and Acid Betty is gone, saying "bitches beware" and deuces, Betty. We oot!
***all pics borrowed from various tumblrs, thank you!