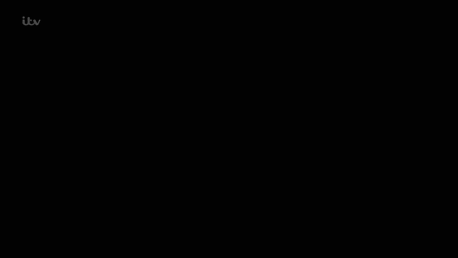 Well. Now we know who did what and to whom on A Confession, we even know how our two main storylines are linked. But we don't know why the story of Sian O'Callaghan's disappearance caused a such hue and cry that we get six episodes on it, so let's keep going until we figure it out. Rolling the A Confession S1:E1.4 recap after the break.
To recap, a few days ago, young Sian O'Callaghan went missing after a night out in Swindon. An extensive search was carried out, led by Detective Superintendent Stephen Fulcher (Martin Freeman) who believed she would be found alive. This belief is central to this story, although it belies a shocking lack of knowledge of true crime pulp magazines.
The police narrowed in on a suspect whose taxi was seen in the area at the same time, Christopher Halliwell (Joe Absolom) denied his involvement at first but gave himself up as the murderer during a skilled yet informal interview with Steve Fulcher. He also admitted to killing another woman previously, Becky Godden-Edwards. The informal nature of the interview is starting to rear its head as a problem, as Halliwell is now claiming No Comment and his lawyer is arguing the confession was against his rights.
Stephen conducted that interview that way to speed up the process of finding Sian, who he erroneously believed was alive and could still be found.
We open at the home of John Godden (Christopher Fulford) being informed of his daughter's death by Stephen and DS Bob Cooper (Dominic Tighe). He's devastated, blaming his daughter's lifepath on his divorce with ex-wife Karen Edwards (Imelda Staunton).
10 to 1 he places the blame for breakup and everything that followed on Karen. People are nothing if not predictable.
Sorry, I shouldn't pick, he's having a rotten day.
When Halliwell confessed to murdering Becky, he wasn't sure of who she was or when exactly it was, giving a range of 2003 to 2005. This and the eight year gap between the first and second murders makes Stephen think there are more victims but his big boss DCC Pat Geently (Gary Oliver) tells him literally to stand down.
Stephen gets gas and congratulations at the local store, people clapping for him and everything for finding Sian's killer so quickly. I think it would be fair to say that A) Stephen does not consider it a good result in that his hoped-for kidnapping victim was dead and B) he's pretty sure he's got more victims to find out there.
Things are slowly moving again at Sian's house, her mum Elaine Pickford (Siobhan Finneran) is coordinating with her ex-husband Mick O'Callaghan (Ian Puleston-Davies) about care for their youngest and talking about funeral arrangements.
In a stunning turn of events, Elaine's partner Pete the Pilot (Derek Riddel) has already done all the funeral arrangements, no need for Sian's parents to worry about that! He's also made an appointment for Elaine to see a doctor about the lump in her breast after she refused; if she doesn't break up with him, I will. I cannot even imagine the amount of misplaced overconfidence and wilful disregard of the human experience to think you can supplant a parent's duty and responsibility on such an occasion.
Elaine is a straight shooter, she says what she thinks so I'm holding my breath.
Halliwell seems pretty relaxed in prison, calling a friend to complain about how strict prison is in these days. He makes reference to 8 murders, is that showboating?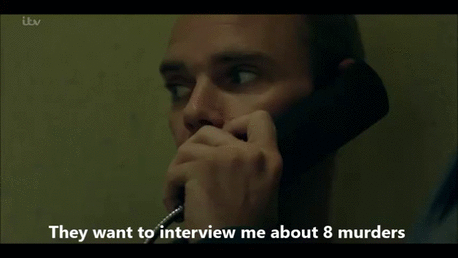 Just to make sure that Stephen got the message that he wasn't to spend any time finding out about 6 more or any more murders, his task force has been disbanded. He directs DS Sarah Bilston (Caroline Bartleet) to gather the remaining troops to discuss what they know.
A small team listens to Stephen's direction, but Sarah explains the holes in the evidence they have now. Without that confession, they don't have much, no direct DNA match that couldn't be explained, however flimsily.
Karen Edwards waits for her ex-husband John in a coffeeshop, he comes in crying. "What have we done?" She tells him to sit down and while he mopes and carries on in that vein, she tries very hard to not yell at him. Every time we've seen him, he's been that guy who can't resist getting a dig in, making a comment about her and her new life, even though he has his own new life, wife and daughter. She put up with it because she wanted to make sure he'd pass along any information he had about Becky, turns out what he passed along was all lies anyway.
John told her his dad, his nephew, all sorts of people in his side of the family had seen Becky, implying there was a reason Becky wasn't visiting her mum. The real problem with that bullshit is: Becky never got reported missing properly, because of games John and his family were playing.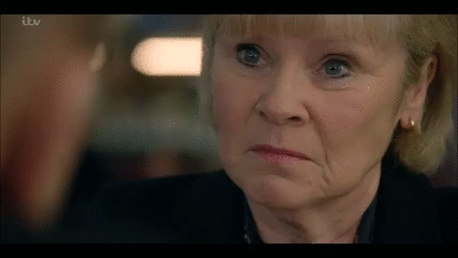 Sarah interviews Rob Murphy (Paul Bown), a friend of Haiilwell's who remembers a few standout examples of things he heard. Like Halliwell asking if he'd ever had sex with someone he was strangling, or how many murders it took to be a serial killer. His hero was Myra Hindley, who sounds like a piece of work, honestly. Jaysus. That makes no sense that Myra would be his hero, wouldn't it be Ian Brady? Unless he had a partner who did all the heavy lifting, okay, I'm overthinking.
Stephen Fulcher's boss, ACC Mike Veale (Daniel Betts), thinks so too, even with that phone call talking about 8 murders. Halliwell had been in jail before with the guy he was calling, perhaps he was trying to sound more dangerous than he is.
Mike Veale's leaving anyway, so Stephen makes his next move which is talking to ITV off the record about the possible 6 other murder victims out there.
Sian's boyfriend Kevin Reape (Charlie Cooper) has been staying with Elaine and her other daughter Lora O'Callaghan (Jessica D'Arcy), Elaine lets him pick out what Sian will wear for the wake.
Young Aiden O'Callaghan (Rufus Gerhardt-Williams) is trying his best to get along, but his much older brother Liam O'Callaghan (Jake Davies) doesn't understand why Pete The Pilot is ramming everything through so quickly to follow his tight funeral schedule.
Sian's body arriving shuts all that down. We see Karen Edwards, a close neighbour, waving and then real footage of Sian's funeral procession.
*This is the second show I'm watching concurrently that feature funerals and I'm feeling very, very unprepared. How do you know to do all this stuff? How do you even decide? Should I be leaving instructions for people? AHHH
We see inside the cars that people are throwing flowers at, the whole town is out to honour the loss of this young woman. Elaine is lost in memories of her daughter.
DI Sean Memory (Owain Arthur) sits with Karen Edwards and her second husband Charlie (Peter Wight), they won't be able to release Becky's body to them yet. He offers them the opportunity to view the pictures of her body, they may end up in court and he doesn't want them to end up seeing them by accident.
Ah it's terrible, Becky's head, hands and feet were cut off, Karen's sure it's by Halliwell and not animals. Well. She was buried, wasn't she? Quite a bit down, and he did it, so I can't see animals digging up poor Becky to desecrate her body then bury her neatly back in the ground, can you?
Karen remembers the last time she saw Becky (Stephanie Hyam), which was picking her up from jail, only to take Becky to see her boyfriend and lose her once again.
Karen cries, looking at Becky's coffin full of carefully packed boxes and a flower.
Elaine has her appointment with her doctor, who is tacky enough to bring up Sian's murder while he's feeling in her armpit, so rude. What really pisses Elaine off is that he mentions Becky in the same breath as Sian; she doesn't want anyone thinking they're the same. Becky was a drug-addicted sex worker, while Sian was gainfully employed with a steady boyfriend.
You know, Elaine, they're both young women with families who care about them and their lives ahead of them. Saying that a drug-addicted sex worker knew what she was getting into is like asking a rape victim what they were wearing. I could give you the talk I have with my children about marginalized communities and their inherently increased risk exactly because of society's widely held beliefs about their value, but I think you just want your daughter to be the one, perfect victim.
She's still gone, just like Becky. And it's still awful, no matter how you deal. It doesn't matter if she had a job and a proper boyfriend or not.
Elaine does indeed have a lump, she'll need to get it checked.
Elaine stays separate from Karen and her family at the pre-trial hearing, even though they only live a handful of doors away from each other.
DCC Geenty is on the stand giving evidence about the Urgent Interview protocol followed improperly by Stephen Fulcher. Halliwell was cautioned by the arresting officer, but he was not re-cautioned by Stephen as part of their interview.
DCC Geenty sticks up for Stephen's 'gutsy' move but this will probably be a serious problem for prosecution. When Stephen is on the stand, he's asked specifically about whether or not he thought Sian was alive.
Now, this is interesting: his notes say he was looking for her body. The only way the informal interview makes sense is if he believed she was alive. Why possibly compromise prosecution otherwise? This is based on a true story, if I haven't said that yet this time, and reconstructed from interviews, reports and court transcripts. It would make a kind of sense if he did think she was dead but really, really wanted that confession.
Stephen's second in command, DI Steve Kirby (Martin Ellis), even told Stephen that very same thing about the necessity of cautioning Halliwell, Stephen still went ahead.
After testimony, the two camps remain divided in the hall. Elaine wonders why Stephen didn't just interview Halliwell properly, but Karen sticks up for his decision. Maybe they wouldn't have ever found Becky if he hadn't been in that unorthodox environment.
Defense counsel Richard Latham QC (Nathaniel Parker) hammers Stephen after the break, it did not go well for him once he referred to the act of cautioning someone as a 'loophole.'
He discusses it at home with his wife Yvonne (Kate Ashfield) who doesn't understand (we all don't understand) how the act of Halliwell taking the police to the location of two (2) bodies doesn't have more import in this situation.
Justice Cox (Caroline Langrishe) finds in favour of the defense and that Stephen himself was responsible for breaking important protocol. The confession is excluded from criminal trial.
The crown prosecutor Ian Lawrie QC (Colin Mace) explains next steps to the families after, Sian's case will be fine. They have enough DNA evidence that they can proceed against Halliwell. As for Becky, they only had the confession and now that's gone, so her name will be removed from the indictment. John is furious at Stephen, but Karen wants to know how this could happen when everyone knows he did it.
Halliwell is brought to trial a year later in 2012, an angry mob waiting outside to throw things at him. He pleads guilty, thank goodness. It's a kindness to avoid a trial for the family, he is given a minimum term of 25 years. Becky has not yet been answered for.
Stephen apologizes to Karen and Charlie, they don't hold him responsible at all.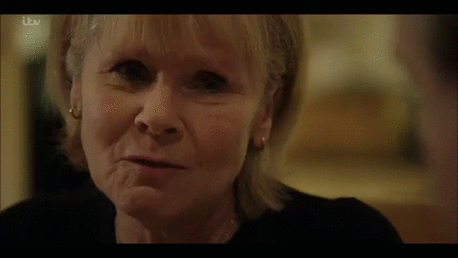 Can you imagine how many years would have to go by before they were able to let go otherwise? Karen bringing sandwiches to the local streetwalkers and begging her ex-husband for crumbs of information about her daughter? A nightmare.
Said ex-husband John feels very differently, he files a formal complaint against Stephen. Steve's two equally unappealing likely outcomes are misconduct or gross misconduct. He approaches DCC Geenty for help; who did say he would have done the exact same thing in the moment, had he the guts.
In a sunlit room full of pictures of Sian, Elaine gets the good news that her biopsy was benign. She has survivor's guilt, everything is tinged with sadness.
Karen and Charlie receive DS Sean Memory in their kitchen with much less warmth, it gets noticeably colder when he asks if they can be happy with Halliwell doing 25 years for Sian's murder and not being prosecuted for Becky's.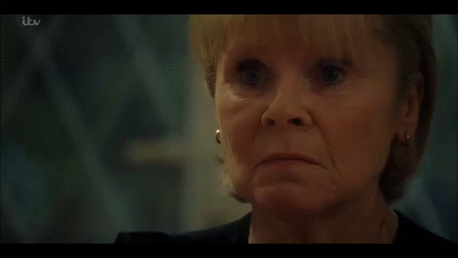 Karen will not allow her daughter to be ignored as she has been for so long.
Stephen gets the bad news from Geenty; he'll be charged with gross misconduct and we're out. Until next time.