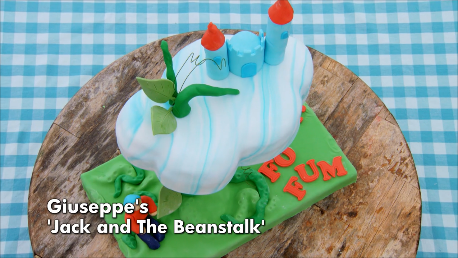 I am legit SO EXCITED that the Great British Bake Off is back for another season!! I know I did a flounce on the last series (I can be a bit dramatic) but I've been waiting and waiting for this one to arrive! Rolling into my GBBO S12:E01 Cake Week recap after the break!
I literally had to stop and sit with my feelings for a minute because once we got past the "Achy Breaky Heart" homage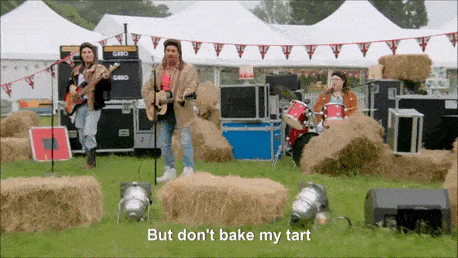 being in the Bake Off tent made me EMOSH. And I've only been watching for a few years, I can't imagine how my friends J, D and P feel right now. We all watched that Achy Breaky Tart video as the squirrel, right?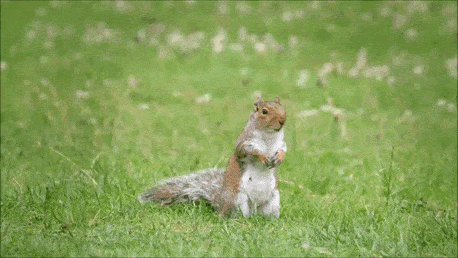 I already have a favourite, I don't even know his name but he said he just likes to feed people, because that's what Greek people do so now I am Greek and we shall win this season!
Before we get into it with names and things like that, I have to tell you I've been sort of working on my own Bake Off challenges the last little while. I started baking things for people at work, so every week it's like a challenge: how CAN I make a unicorn cake with eyes and a horn? How about a four inch egg-free bumblebee smash cake? I got you!
Back to the show! We've got last year's hosts back with us: steely-eyed (secretly sexy) Paul Hollywood, zany aunt Prue Leith, mystical and grown-on-me Noel Fielding and Matt Lucas.
Here is what I could find on The Google for a contestant list without spoiling myself:
Amanda, 56, London – basically me, with glasses, brown hair and a sensible tone
Chigs, 40, Leicestershire – very, very good looking with precise hair and bewildering facescaping
Crystelle, 26, London – is GORGEOUS. GORGEOUS. Model-type, I'm telling you! Was forced into applying by her sister
Freya, 19, North Yorkshire – also vegan, so
George, 34, London – is the Greek and us Greek feeders shall win!!
Giuseppe, 45, Bristol – your basic sexy Italian uncle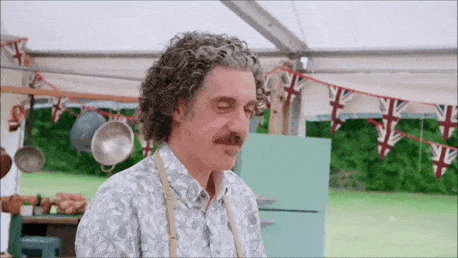 Jairzeno, 51, London – lovely and well-groomed, that's what's passing for a compliment these days
Jurgen, 56, Sussex – by way of Germany
Lizzie, 28, Liverpool – hm. She has brown hair but orange curly buns by her ears and she's a slow baker so I dunno
Maggie, 70, Dorset – lovely and cheerful with steely wool hair
Rochica, 27, Birmingham – lovely and health conscious, so I'm not sure
Tom, 28, Kent – looks like he works in a model railway shoppe and he absolutely does
I will add more information after I get all sorted with who won/lost the this episode!
We're in the tent! And our first signature challenge of the year is: 12 decorative mini rolls! Two hours, go! Paul and Prue explain the difficulties ahead with these wee cakes of a kind as the bakers go about trying to remember how to breathe and bake on television at the same time.
Paul and Prue talk about prettiness and complementary flavours and symmetry but we all know the real problem of mini rolls: cracked sponge. Beware the sponge that has overcooketh and shall nowt be rolleth!
Crystelle is the first for a recipe review, she's making a Chai-flavoured set of mini-rolls.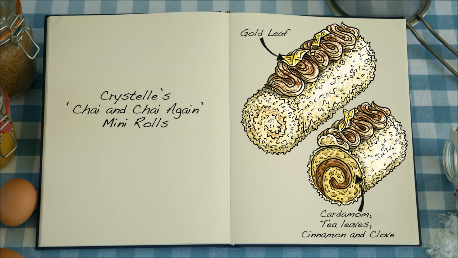 Ehhh
Jürgen is an IT person from the Black Forest which actually exists and isn't just a cake, he's making Black Forest mini rolls because of course he is and is it REALLY necessary to have trees again?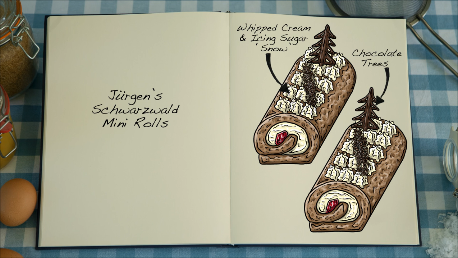 For no reason whatsoever, Matt Lucas sings The Flintstones theme song in German.
Yikes, Tom is going head to head with Jürgen on Black Forest mini rolls, there can't be that many people into drippy over-sweet cakes, are there?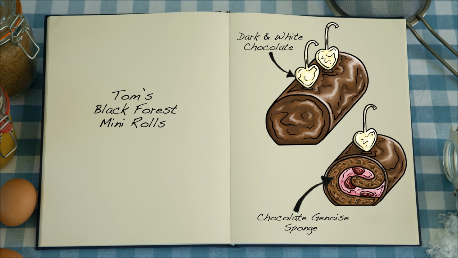 Apparently there are! Amanda is ALSO making Black Forest mini rolls and imagine how that talk went over in the green room as at least one person frantically Googled mini-roll recipes.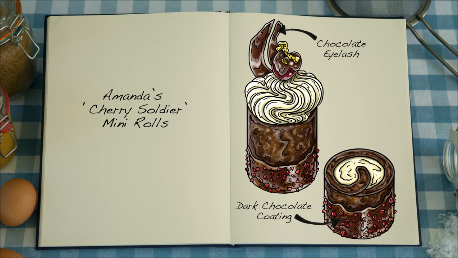 Oooh Amanda is a detective, I love that! Wasn't our winner a couple of years back a copper?
Oh wow, Rochica is gorgeous when she smiles, it's like the sun came out from behind a cloud. Not that I'm going to be like a creepy guy on the street asking her to give us a smile, love, but she was sort of background until she beamed. Shame she's using spelt flour.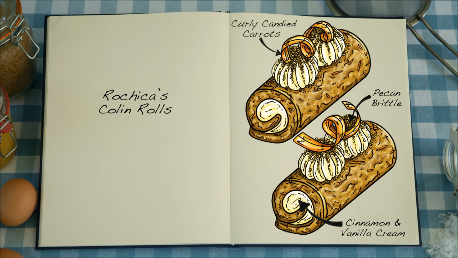 I suppose it's really lovely and cheerful Maggie we need to be worried about, though, she's not using flour of any sort but rather meringue. Talk about crack city! I am always looking for more flour-free types of bakes, though, hm.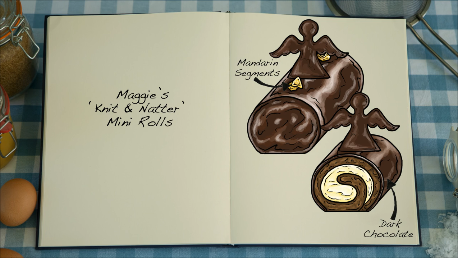 Paul calls Maggie 'Prue' and I guess if you just go by hair colour and age, maybe, but Prue is very glamorous and colourful. Maggie is…not. I like Maggie! She's got the exact vibe I hope I have when I'm 70.
Freya is making vegan mini rolls, which cannot be easy, I laughed out loud when Noel told her there was a Junior Bake Off, yeah? She's very very young.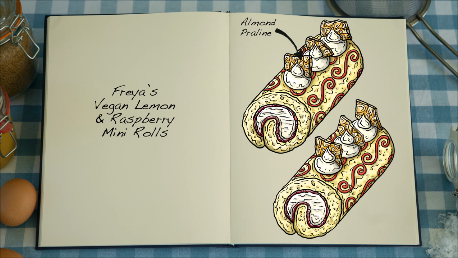 George left his oven door open so he's behind but he's using hazelnuts and chocolate at the same time so I have forgiven him.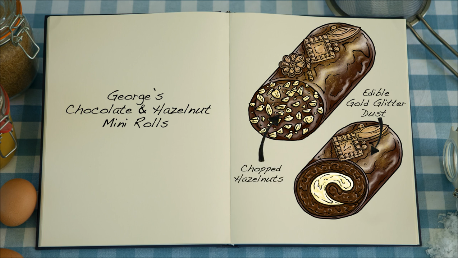 Also behind is Lizzie but only because she's a 'slow person.' She called herself that as Paul and I stare at her: she knows this is a timed competition and that's one of the main components, right? Being able to bake quickly?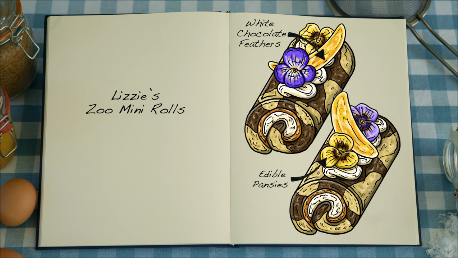 Chigs has only been baking for a year. One year.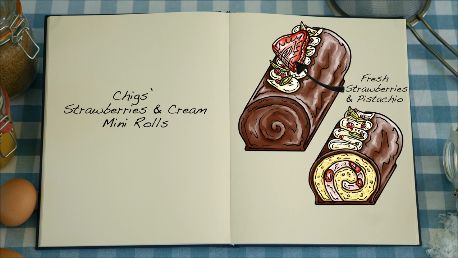 Most people have their sponges just about baked, I think Lizzie's are too thick. She was very late getting them in the oven, they're thick and not in the sexyfat meaning way. Thick sponges don't roll all that well or look all that fancy, so I have my fingers crossed for her. The sponges need time to cool before being filled as well.
Giuseppe has a thick accent, confusing mustaches and curly long hair to die for.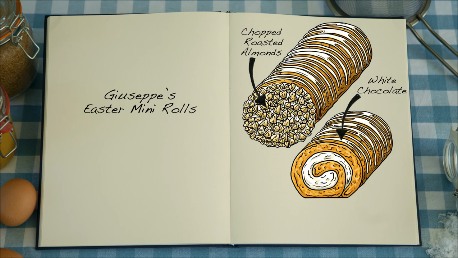 I have no opinions about his mini rolls.
Jairzeno is using 20 passionfruit in his desset, TWENTY. These mini rolls better be the best rolls ever if scores of passionfruit had to give up their lives for them. He and his partner have a greyhound AND double wall ovens wooooo.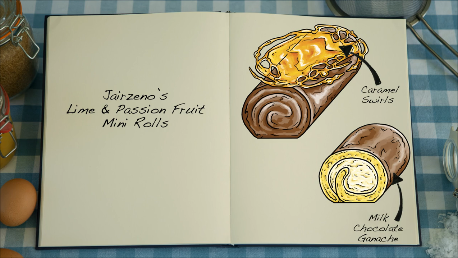 I once had double wall ovens.
Je ne regrette rien! Well I do regrette some stuff, but not leaving behind the double wall ovens.
Ohhhhhh shiiiite, 90 minutes gone, only 30 to go and George and Lizzie are only now removing their sponges from the oven. Get thee sponges to the freezer!! Posthaste!
Rolling is happening all over the tent, is there cracking? IS THERE?? Oh Tom, it's cracked and oblong and too thick and it's not looking great right now. What surprises me is all the sticking to parchment paper, we're getting nary a smooth surface and I shall have to think about that.
With 15 minutes to go, George is rolling his thin sponge but Lizzie's thickie is yet to be folded. I quite like her design, though, and George is in trouble.
Giuseppe is very calm, Amanda's soldiers are drunk and we have broken angels EVERYWHERE. It's chaos!!
Oh George.
On to our first judging of the season! Maggie is up first with an excellent sponge. rich filling and a lone chocolate angel.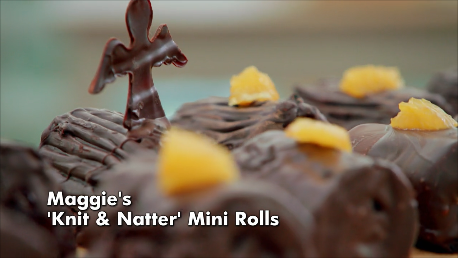 Wow, Jairzeno's efforts look great! Prue even thinks they're worth the calories, woooo!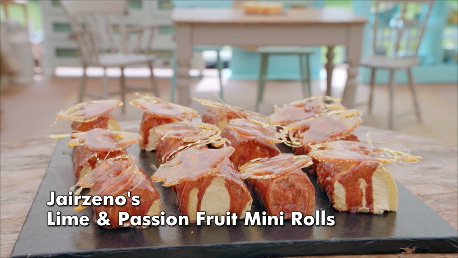 Amanda's drunken soldiers look slightly uneven with no actual swirl.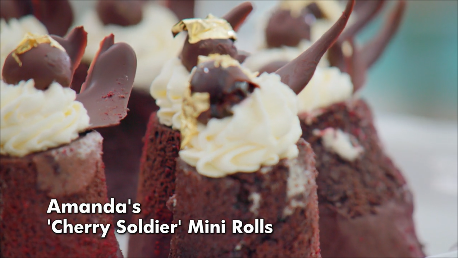 Tom doesn't have a swirl either and he's lacking cherry flavour.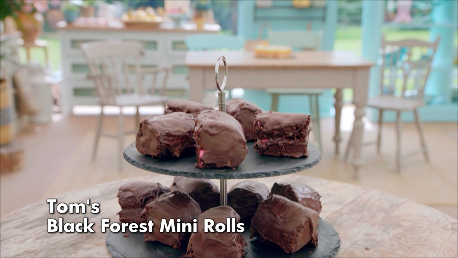 Crystelle's beautiful dessert is gorgeously appointed, even if they only sport an 'abstract' swirl.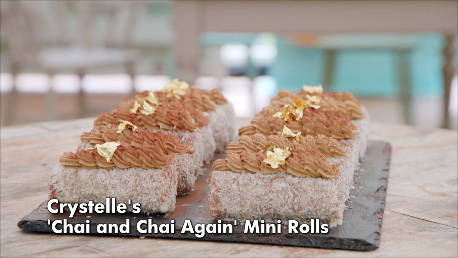 Oh George.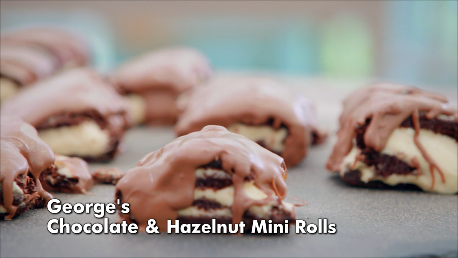 Now this is odd, even with spelt in her rolls, Rochica managed to make a stodgy overmixed sponge. I found spelt very difficult to work with, I wouldn't use it on purpose but I don't know how you'd overmix it. Great swirl!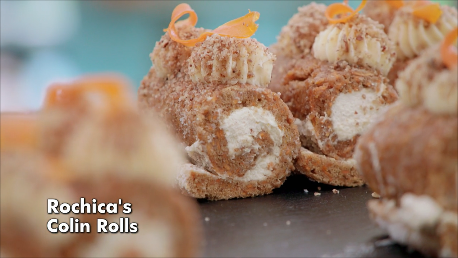 There may have been a strong wind blowing through the Black Forest, but Jürgen's excellent swirl makes up for the lean. He gives a confident and spot-on critique of his own work, bravo!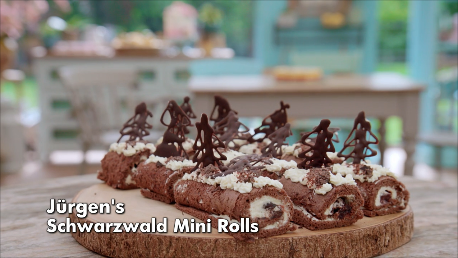 Freya's vegan efforts look fantastic even if the cake is a bit 'hefty.'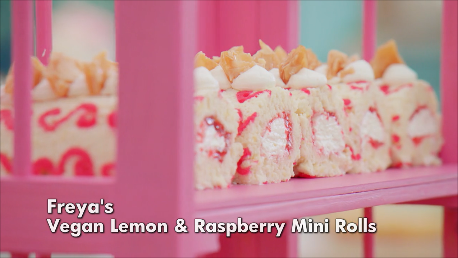 Chigs rolls look a little unfinished but they have a fantastic roll.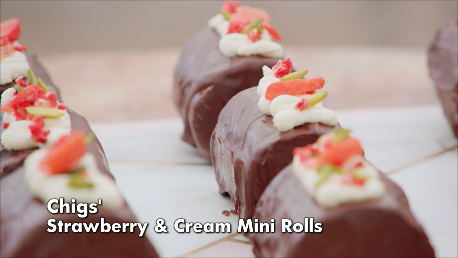 Oh Lizzie.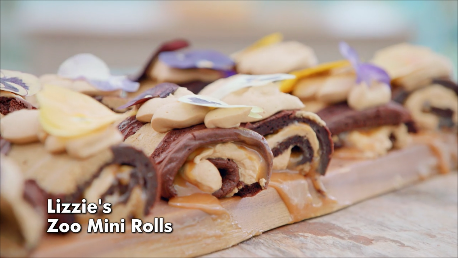 Lookit the perfection of our engineer's rolls? And they taste amazing.They're perfect, all the judges are in agreement (all two), they are masterpieces and I am staring at Paul's hands as I type this.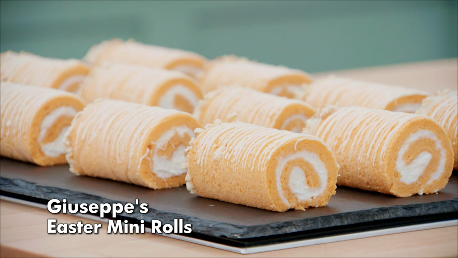 Booooooo no handshake! But still. Excellent work!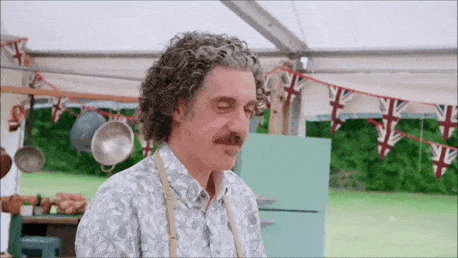 Onward to the first Technical Challenge of the twelfth season! It's a classic recipe, so older than Freya obvs. It's a…malt loaf. Malt loaf. A malt loaf with homemade butter. Is that like a chocolate pound cake? I've never heard of a malt loaf and it's not becoming clearer no matter how many times I say that.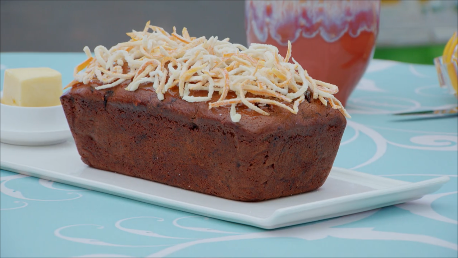 Oh. It has dried fruit inside. Pass. Lizzie was attacked by an ostrich as a child and this relates to her hating malt loaves.
Jaysus, we've got no cook times, so we've got everything from 40 minutes to an hour plus. That's a huge swing radius.
The instructions for butter are "Make butter" but everyone knows to whisk cream in their mixer, hold their tongues just right and squeeze it after with muslin. Did it work?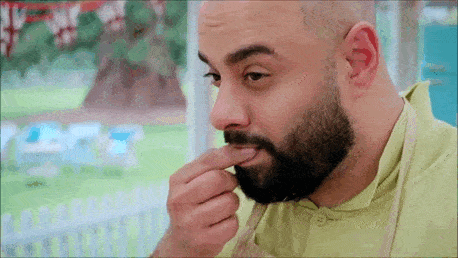 At one minute left, Chigs has an underbaked cake, how is that possible? It's literally the same ingredients.
Judging!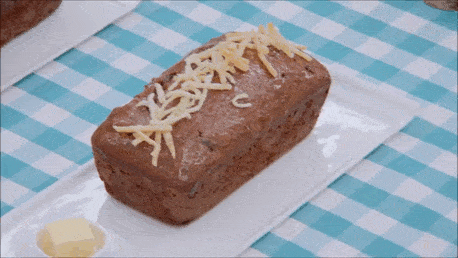 In order of least best to most amazing, we have:
12 – Amanda – who had loads of flour pockets from undermixing
11 – Chigs – absolutely underbaked, as he feared
10 – Giuseppe – he was read for uneven fruit and I dunno, man
9 – Jairzeno – too bread-y
8 – Crystelle – slightly overbaked
7 – Rochica – more like bread than cake ( I mean, it's a LOAF)
6 – Jürgen – underbaked
5 – Tom – very nearly there
4 – Lizzie – okay – almost a redemption
3 – George hath redeemed himself!
2 – Freya – very very good
and Maggie wins the first Technical Challenge with her excellent malt loaf!
Maggie did have the slight advantage of being one of the few who actually knew what it was – that's 'classic.'
Maggie cries after, she's lovely.
So it comes down to this, we're onto our first Show Stopper Challenge and Amanda has to bake for her life!
Whatta we got?? Anti-gravity sculpted illusion cakes based on a precious memory, SURE.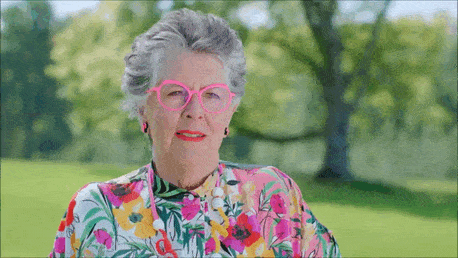 The designs: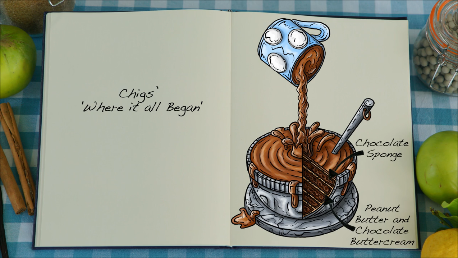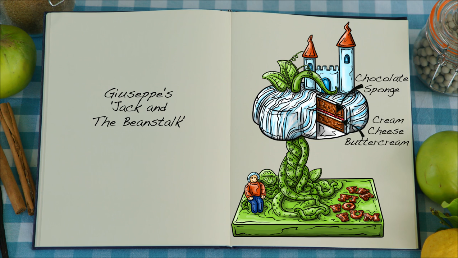 WAIT. Hold on. Jürgen has won my heart with his workstation.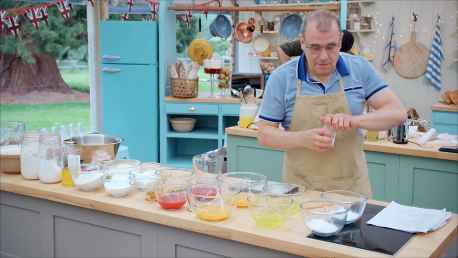 I bet those are weighed, measured and laid in order of incorporation.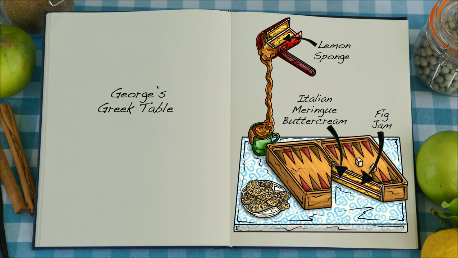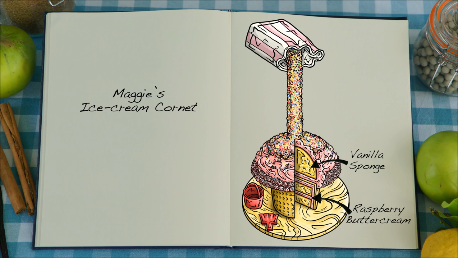 Paul has a running gag wherein he keeps insisting Maggie and Prue look the same, but not if you have EYES, Paul. Are those gorgeous globes just for show or what??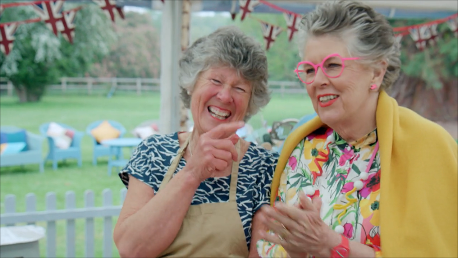 It's like when people say my oldest two boys look the same, they don't whatsoever. Not even at all.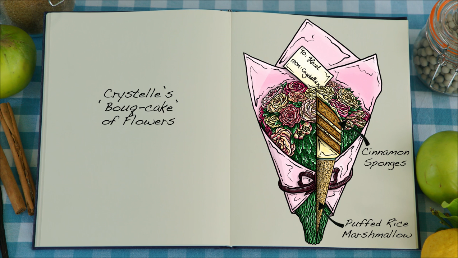 Crystelle is making it for her auntie, which makes it an Aunty-Gravity cake, not anti-gravity, wooooooo Noel!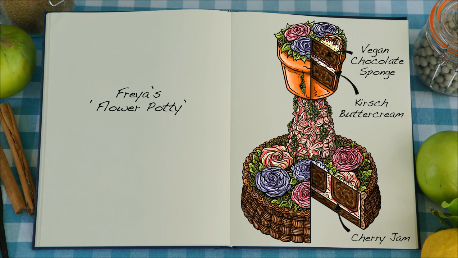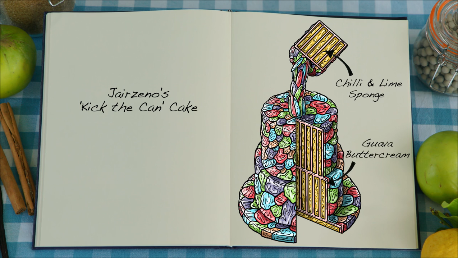 Oooh Jairzeno, I am worried for what you're doing here.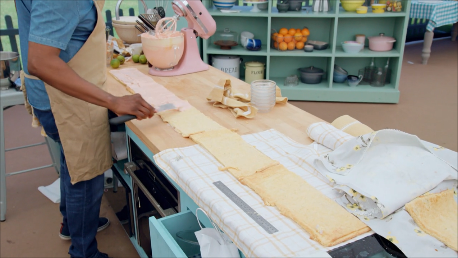 BUT I am impressed that you're not using actual wood and screws inside like Jürgen. Very worried, though.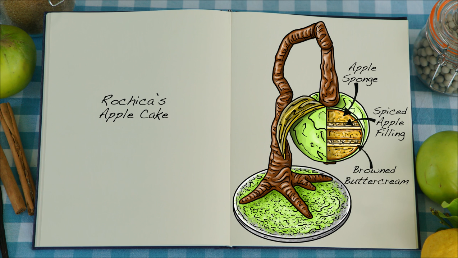 Rohica's having a terrible time with her bake.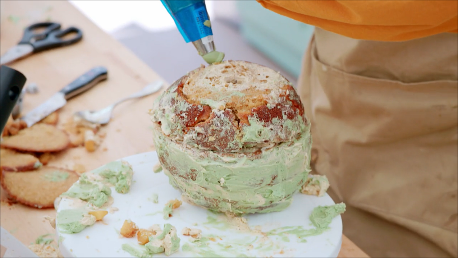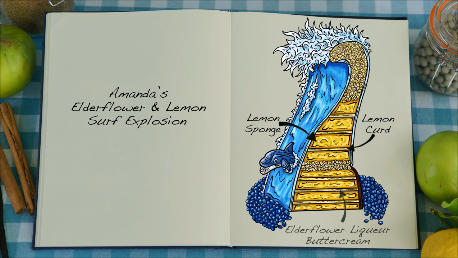 I am concerned that Lizzie's sponge looks stodgy, even from here.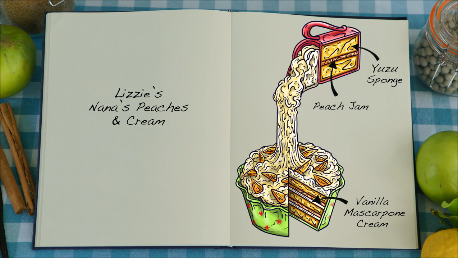 This isn't exactly anti-gravity, is it?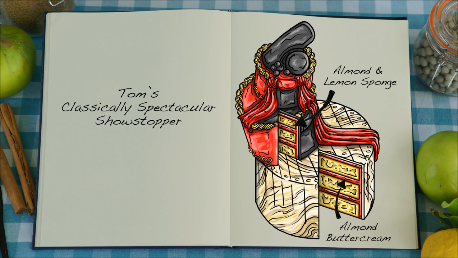 There is fondant of every colour flying across the room, I'd be more snotty about it if I didn't myself have to shape a dozen bees today out of three colours myself.
It's already time for judging and nobody's dropped anything! Giuseppe's looks amazeballs, I just question the use of that much fon..shutting up.
Chigs is up first! The pouring cup falls off immediately but it's a gorgeous and delicious bake.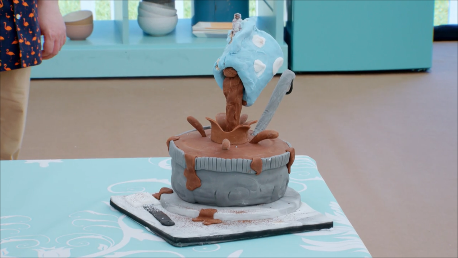 George's manages to stay upright, but it's messy and not much to look at. It tastes good!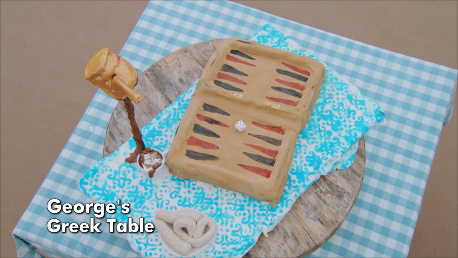 Maggie's doesn't look like an ice cream coronet anymore and it hasn't much flavour but it's well done.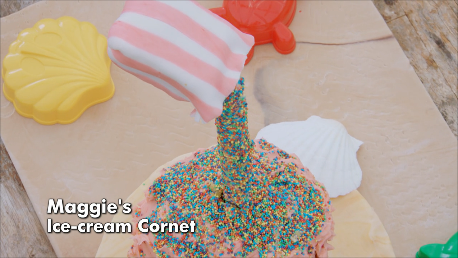 Ah Jairzeno. The flavours and textures are lovely but.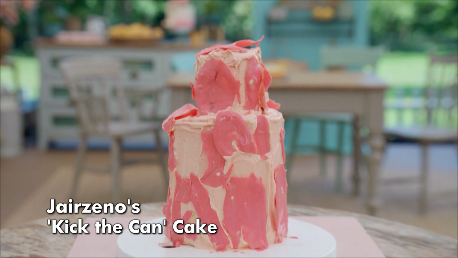 Amanda doesn't do well with her slightly over-baked sponges and overpowering elderflower extract.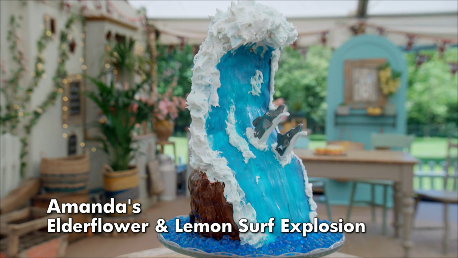 It falls over the second she gets back to her station, but that's AFTER!!
Lizzie's flavours are excellent, but her work is messy.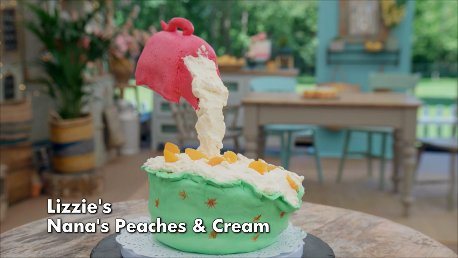 Onto our vegan effort, Paul loves Freya's flowers and Prue likes all the booze. All in all, an excellent vegan chocolate cake.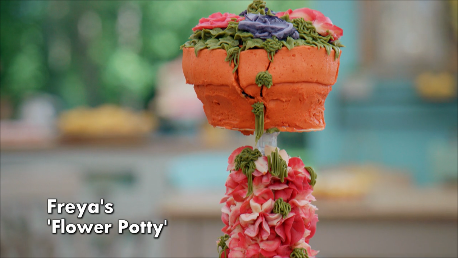 Crystelle's cake is "absolutely beautifully flavoured" and "remarkable" yay!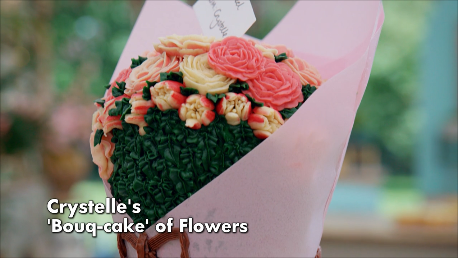 Rochica has lovely flavours but needs a but more decoration.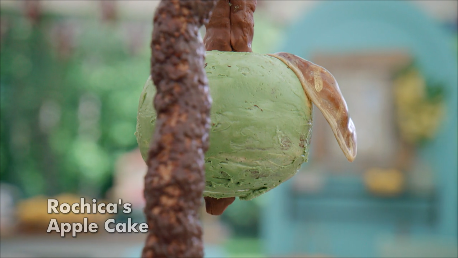 Tom gets only middling reviews for his cake and less for his actual gravity cake.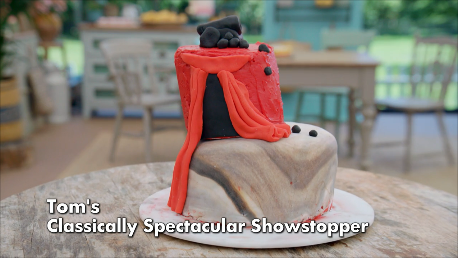 But look how pretty this is? You can always tell the engineer in the bunch, can't you, but the elemental question is: Giuseppe, how does it taste? Dry. Style over substance! It was still amazing-looking, it's why it's my pic of the day up top!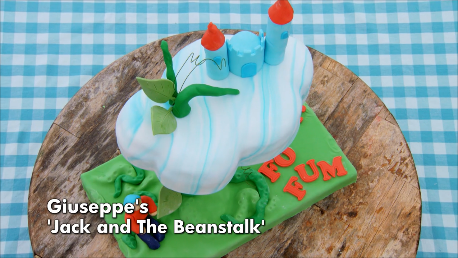 Perhaps the colour scheme means something to Jürgen, but I just think it's boring. How does it taste? Perfect, he's the newly crowned 'Flavour King."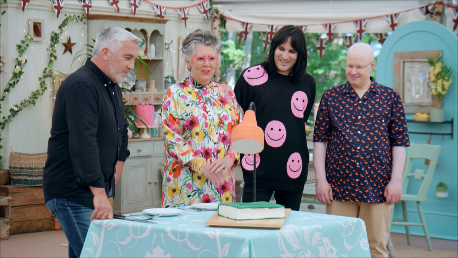 I guess we have to look forward to Jürgen winning Star Baker and losing Tom, don't we?
Our very first Star Baker: Jürgen, the Flavour King
And unfortunately going home is: Tom. But remember! You made an anti-gravity illusion cake on television in front of millions of people! You're amazing!!
Until next time, everyone! Cheers!