Okay, so 2020 is done, now what? People loathed 2020, yet…I mean. People were born. Good stuff happened. It just all happened very, very slowly and smelled like rubbing alcohol.
What were the most-read recaps this year?
You're not going to be surprised about ANY of these top five recaps, but I was.
#5
Rolling into the fifth spot is Safe S1:E08, all the way from July 2018, the second Netflix series I recapped from the inestimable Harlan Coben. It stars Michael C. Hall from Dexter and Six Feet Under and Amanda Abbington from Sherlock.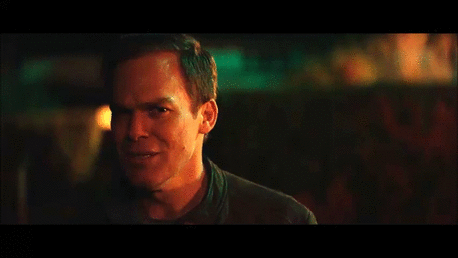 I liked the series, despite MCH's atrocious English accent, which is only fair bones, innit?
#4
Number four is a brand new entry to the yearly list: Kingdom S2:E14 Do Not Disturb. Now. I'm confused. It's not that I didn't like this show from DirectTV in August of 2017, but somehow the recaps didn't hit until this year, 2020. The show is about a MMA gym owner Frank Grillo and his dynasty, including Nick Jonas and Jonathan Tucker. Joanna Going has a star turn, it's a very good, if hyper masculine, show about (mostly) sweaty men and sexuality.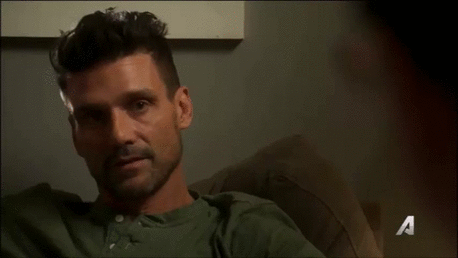 #3
We know number three well from the last two year's lists, Doctor Foster S1:E01  was in May of 2016 and the first time we met Suranne Jones as Dr. Gemma Foster. It was painfully relatable for a huge number of us. A warning: it's over 3600 words long and features not one picture of the beautiful Ms. Jones.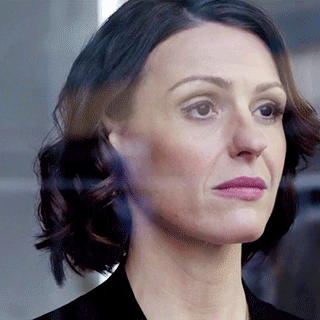 #2
Coming in second is none other than Below Deck S5:E09 Hot Mess Express from January of 2018. I have no idea why this episode has always done so well, but I'm guessing the guests have gone on to some form of notoriety, if not the deckhand who became an OnlyFans star.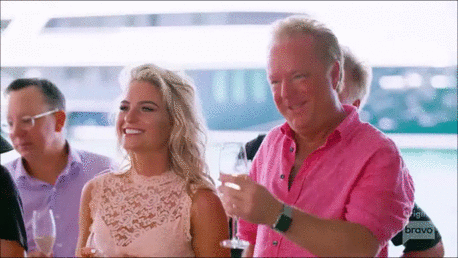 #1
Once again, the top spot goes to……The Five S1:E10 The Third Act from May 2016. My recaps of Harlan Coben's work continue to dominate GingesBeCray, and I've been trying to figure out why that is. Is it because the plotline of The Five was super complicated and people needed the clarity only an over-written recap can bring? Or was it just THAT popular that everyone wanted to read about it?

Either way, it continues to reign supreme, check it out! See what the fuss is all about!
As for recaps that were actually written this year, the top five are:
5) Woooooooo one of my very favourite shows is Last Tango in Halifax with Sarah Lancashire and Nicola Walker; THREE episodes from season 5 are in the Top Five of 2020! #5 is LTiH S5:E1.3, which was Happy Tango!! AKA our Happy Valley crossover epi!
4) Coming in for the fourth spot is Below Deck Mediterranean S5:E01 I Like Big Boats And I Cannot Lie, aka the season five opener!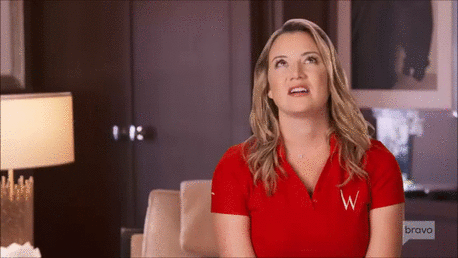 3) Back to Last Tango in Halifax for LTiH S5:E1.2 I'm Saying Nothing! in our third spot of the year!
2) The season five finale of Last Tango took the penultimate place in our yearly countdown (but first in our hearts, let's be honest, if only with ourselves), LTiH S5:E1.4 Everything Old Is New Again!
(subtitle: Hebden's Women Disco Party)
And #1 is Below Deck Mediterranean S5:E11 Cabin Fever ! It was an extremely contentious episode, but I still managed to make an arse of myself all over a TikTok chef and maybe that's what bumped it up? I dunno, but this recap was the biggest of 2020! From 2020!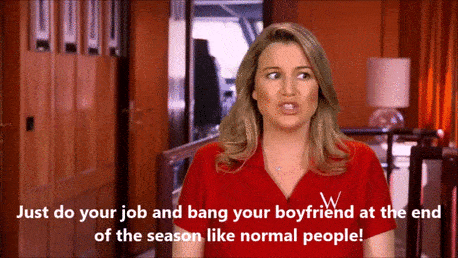 I still have my Patreon link up if you wanted to do a monthly OR one-time contribution to support the site but I have been abysmal at promoting it, even though
I have something new to promote this year! I started doing AudioCaps, or audible recaps of shows, I am loving it! There have been over half a thousand plays of my 'caps, woooooooo. You can find them on all podcatchers like Apple, Spotify, Stitcher, absolutely everywhere. Check them oot!
(I don't know exactly how to link those, but just punch in gingesbecray in whatever podcast app you use, I'm there! And laughing at my own jokes)
All the best in the new year to you and yours, it HAS to be better, right? Let's try not looking directly at it for awhile, see how that shakes out. Until next time!