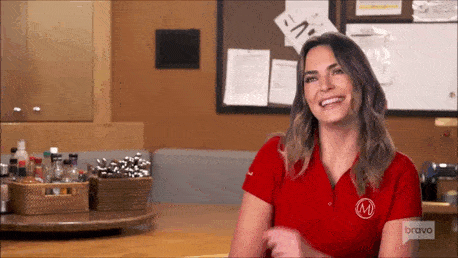 Okay, whew, almost caught up on Below Deck Mediterranean and thank you sweet baby Jeebus for that. Somehow I lost a week; I mentioned I may be having trouble with my Bravo subscription but things seem to be okay now! Let's roll into my recap of Below Deck Mediterranean S6:E15 Three's A Crowd after the break because it's almost TIP TIME WOOOOO!

We left (seconds ago) a super bad docking of the Lady Michelle thanks to a tired deck crew and a two-person stew team, will they make it to shore without embarrassing themselves too badly?
The deck crew is super tired, bosun Malia White is finding mistake after mistake by just about everyone on her team. We left last episode with Mzi 'Zee' Dempers unable to connect stern lines close to the dock. Deckhands Lloyd Spencer and David Pascoe are messing up all over the place, what is going on? This is our penultimate charter, and the guests are leaving right now! You're so close, guys!
The guests pack as the interior crew looks very, very tired. There's just chief steward Katie Flood and steward Courtney Veale serving guests this charter, they worked their butts off. It must be mentioned that they had a third steward, that was fired for being hella toxic but they also had another helper who was let go for…people not wanting to move cabins.
Katie's not always great at hard decisions.
She is awesome at positive reinforcement, though! She gives Courtney her stripes, she's officially a second stew!
It feels like it's taking forever for these guests to leave!! Oooh, one of the guests, Ben, gives Katie a 'vibe-y hat.'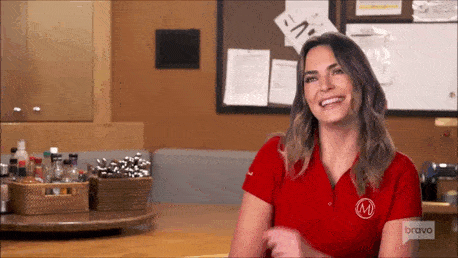 Wooooo finally it's time to stare at the tip envelope, yay!! We don't even waste any time pretending to clean the boat, once Primaries Anthony Evans and Chris Loar are gone, we head right to the salon for a tip meeting! It feels like it's been so long since I even saw a tip that I don't even know what to wish for! Maybe $23,000.00 USD?
Locking it in!
Captain Sandy Yawn starts the meeting by complimenting the Interior crew for their work short-handed. Malia listens, frustrated, the deck crew picked up a lot of slack that charter and they're making stupid mistakes from being over-tired.
Aw, only a $15,000 tip. Well, I guess it was only one night, hahaha, that's actually quite a lot. $1362 per person isn't bad, right? For one night and one and a half days?
They're off to a winery for dinner tonight, awesome. The deck crew gets called for a quick Come to Jeebus meeting on deck. Do they understand why Malia is pissed with them? They don't, not really, although deckhand David Pascoe kind of gets it. He was asked to take it easy because of his crunchy leg, though.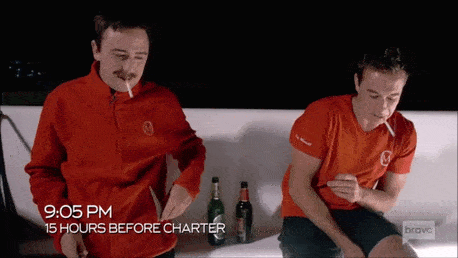 Now Malia's telling him he's not doing enough and that's not going to be good for morale. The other guys seem to be open to feedback.
Holy shite and we're already in the crew mess with Captain Sandy, Malia and chef Mat Shea for our last pre-charter Preference Sheet Meeting!
Who's coming on our ship for the very last time this season? Ian Wallace and Jemele Hill. Wait. Didn't Jemele Hill come on charter once before? She did!! Right after some controversy with ESPN and I didn't know she was married!! Ohhhhh maybe that was her bachelorette trip, the last, where did I recap that, ah here, it was Below Deck!  Below Deck S7:E17 Let Them Eat Penis Cake! Recap
And here: Below Deck S7:E18 Big Girls, Do Cry Recap
That was also the last charter of a season! I know this term is over-used these days but I'd forgotten how toxic that season of Below Deck was, it was a hard watch. I miss Kate Chastain.
Michael Eaves and his wife Crystal Eaves are joining our gorgeous couple, as is Terrence Williams and I don't know how to put this exactly but I'll try. Smokin hot. SO hot. Oh. And his wife actress Deborah Jo WInans so yeah, everyone is incredibly symmetrical on this trip. Including Ronnie Lott and his wife Janeiro Lott. I mean.
So the schedule! Night one, we've got a first anniversary party for Primary Jamele and Primary Ian, then the next night is supper with Captain Sandy and a crew talent show. I always wonder where they come up with this stuff, is there a yacht renting website with checkboxes for Make Crew Make Arses Of Themselves For Our Entertainment?
Katie says she's only got one talent.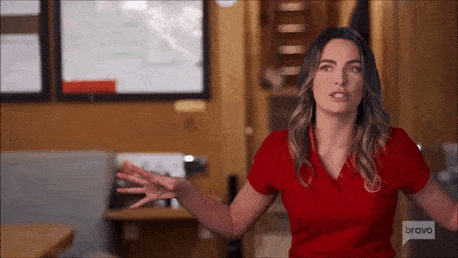 We've got a picnic coming up too, Mat beams when reminded that not one guest has ever complained about his food and I feel I must bring up these stupid cakes: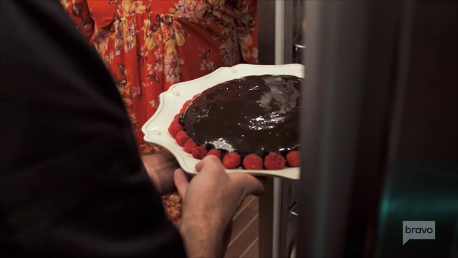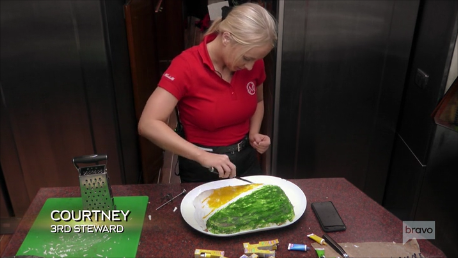 I mean, yeah. He's not a baker, but that guest wasn't what you could call complimentary. Courtney tried her best!
Ooh one of the guests left Katie an awesome hat as a departing gift, it has a fantastic totally sexy quote in it! She should find that guy on Instagram!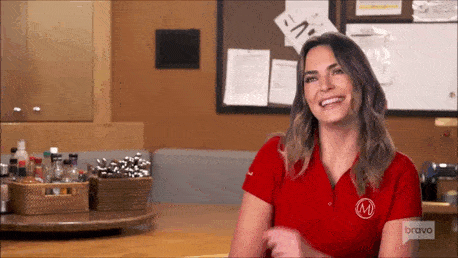 Malia says it's 'well worth whatever you had to do' hahahaha.
I want to like Malia, but I'm still not there. David is struggling with how to act around her, he didn't understand why she came down on him so hard after asking him to chill out.
45 minutes to a night out, wooo! Is it the last night out of the season? Maybe kinda, although there will be a night at the end. Have fun, you guys!
MAT DO NOT TALK ABOUT YOUR STUPID SEX PARTIES. OR LEXI.
The group gets fancy and splits along gender lines in cabs to get to the winery, everyone looks great. The girls are all horny, Courtney wishes any of the boys were fit.
*Zee dies a little inside and doesn't even know why*
In the boys car, they're arguing over which comes first: sex or spooning (I like both!! sex, then spooning, then sex and sorry, sorry) but Katie just wants to pound it out in the engine room, okay?
The winery is beautiful, they eat oysters (barf) then head inside to a private room for dinner. It's legit gorgeous.
Everyone's a little toasty before food comes to soak up some of that wine, Zee spills a glass of wine on Malia so she uses it as a teachable moment to discuss how much the crew has been f***ing up. Not…at dinner, Malia.
A drunken Courtney gets up to do a speech about appreciating everyone, the gang decides she's the foundation of the whole crew. Here's to Coco, her drunk alter-ego!
Once everyone starts eating, Zee takes a moment to apologise to Courtney/Coco for sending her flowers. He read the room wrong, but he didn't, not really. She was all over him while drinking, he had every reason to think she was maybe interested and she's not, and that's okay too. No harm, no foul. He's just a sweetheart.
Mat brings up Lexi. Just stop. Man, we gotta live through this argument again?? Malia sticks up for Lexi, Katie jumps in to defend her too and that's super easy when she's not there, hey?
Courtney ends up in tears, alcohol has everything to do with that. She points out that everyone is going through rough times, there's no need to take it out on other people.
Okay then we're all crying.
Ah David tried to commit suicide in the past in a dark place, he has empathy for Lexi as well.
More crying!
David gets grim at the table, everyone wants to know why the vibe dropped but he can't explain without calling Malia out so he just wants to power through the last charter and not worry about it ever again.
They push and push in the cab until he says something, it goes okay? In the other cab they wanna know how drunk Mat actually is, well.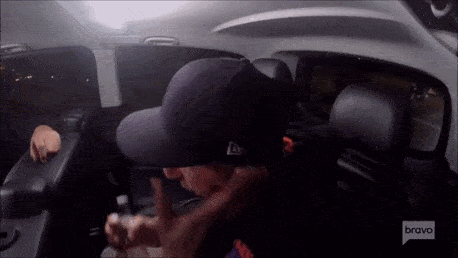 A bunch of the crew party, upside down twerking even! David goes to bed. He's the best of the lot.
Zee falls down again.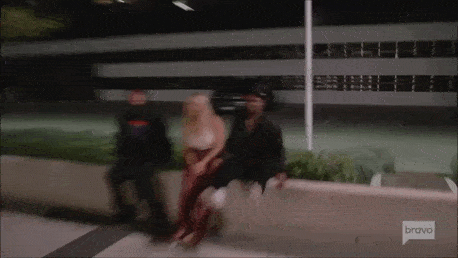 Mat's so drunk that he wakes David up with his snoring, boooo.
Lloyd is completely stressed out about finding another safe space to work, it has him all the way distracted. It's not a great day to be scattered, we've got 26 knots of wind and a large and long charter coming aboard.
There's also this whole thing about going into a large and long charter with only two stews, how long can they sustain a pace of working 16 hours straight without a break without putting themselves in harm's way or letting down the guests?
Katie defends her decision to Bravo producers in interview, her gut told her this was the best for the boat. I wold be willing to bet that her gut was more concerned with having a difficult discussion with either Delaney or Lexi.
Last provisions of the season wooooo!
They're doing it a little differently today, they're de-docking without guests because of the wind, heading to an anchorage where it's calmer.
Lloyd is on the bow, he's not doing well at all. What's going on? Then he messes up the anchoring, is this the distraction? I don't know if distraction causes puking, though, because that's the next thing Lloyd does, directly into the ocean.
Malia asks what's going on, Lloyd is feeling anxious and tight in the chest. Is he having an anxiety/panic attack? Malia sends him off deck and goes straight to Captain Sandy.
Captain Sandy checks Lloyd's blood pressure, it's hella high and he almost throws up while she's taking it, so she sends him to shore immediately.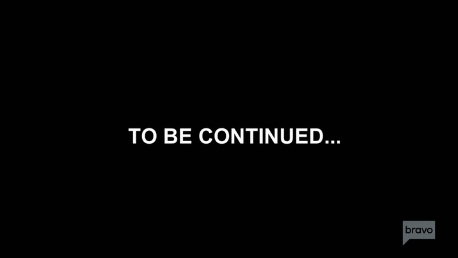 Dun dun DUNNNNN!
Be well, Lloyd! Can't wait to hear you're fine because you are AWESOME. Thanks for reading, everyone, cheers.